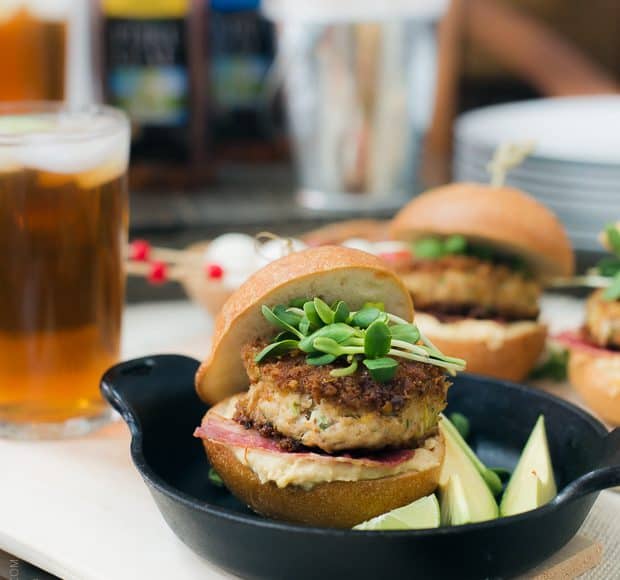 Pretzel Crusted Crab Cake Sliders
My little guy brought up an interesting point the other day. "Mom! I think the best part about going to a football game is all the good food at the stadium." His observation was one I had to agree with, though as you and I…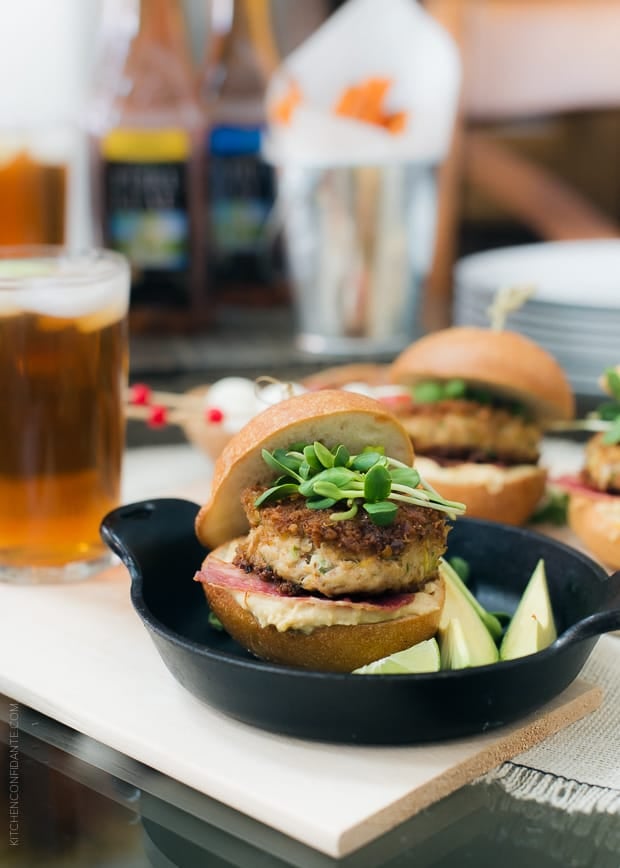 Pretzel Crusted Crab Cake Sliders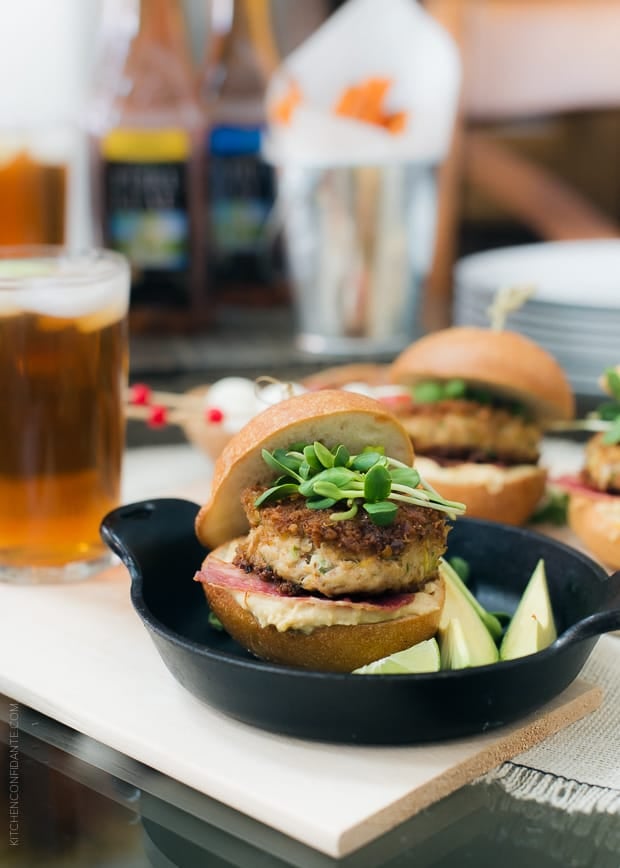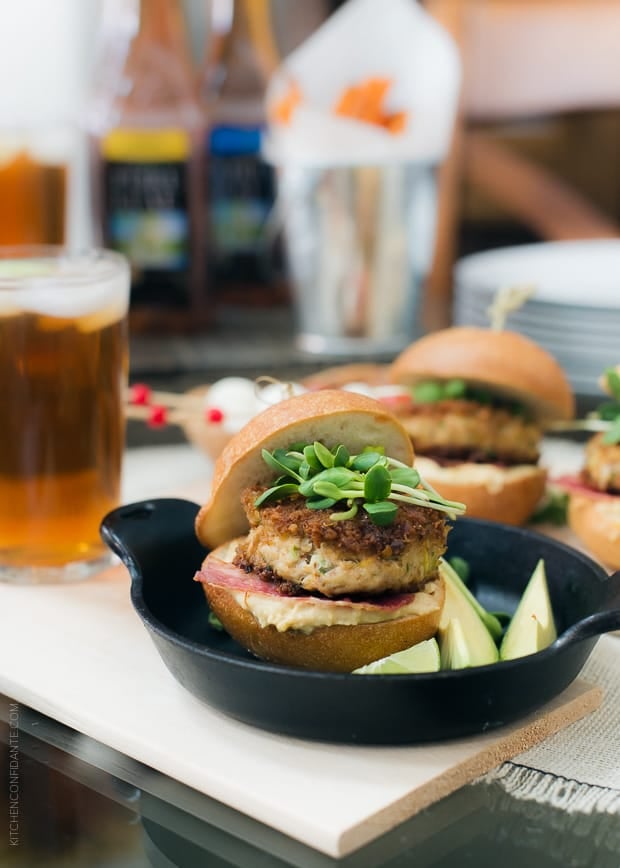 My little guy brought up an interesting point the other day.
"Mom! I think the best part about going to a football game is all the good food at the stadium."
His observation was one I had to agree with, though as you and I both know, that hasn't always been the case. When it comes to stadium food, there has definitely been a renaissance, and I love that it has improved, for the most part, for the better. You can get all kinds of interesting eats, with foods inspired from a melting pot of flavors. That all said, I still prefer game day eats of the homemade variety.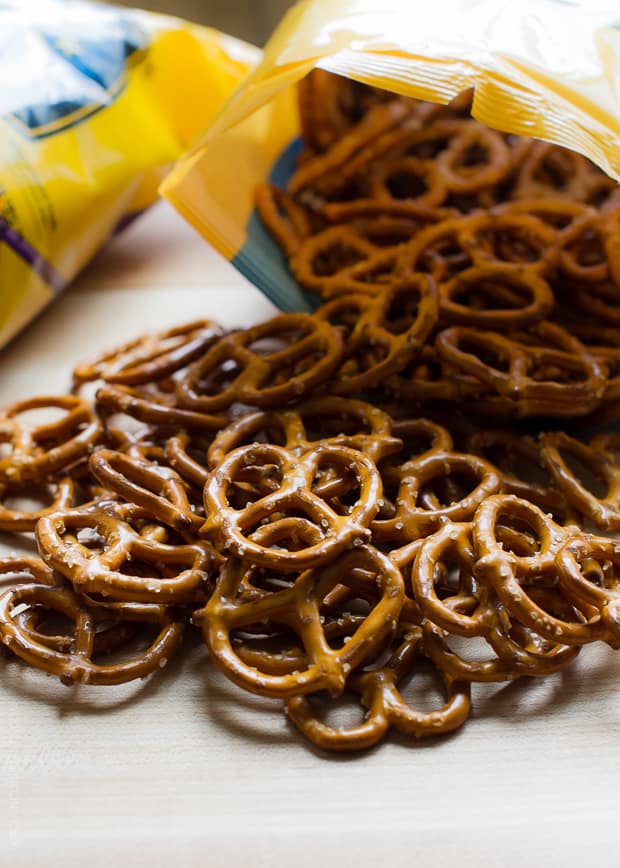 Let's start with sliders. I can't help it. Sliders = game day, don't you think? And with dungeness crab season underway here on the west coast, crab cake sliders are in order. They're perfect as an appetizer, or even the main event, when hosting a game day dinner party.
But to take it to the next level, I took inspiration from a cozy dinner my husband and I shared a couple of years ago when we were back in NY. One of the most popular dishes at David Burke's restaurant, Townhouse, is a pretzel crusted crab cake – so I thought I would bring a little of his spin as I made a batch of crab cakes the other day.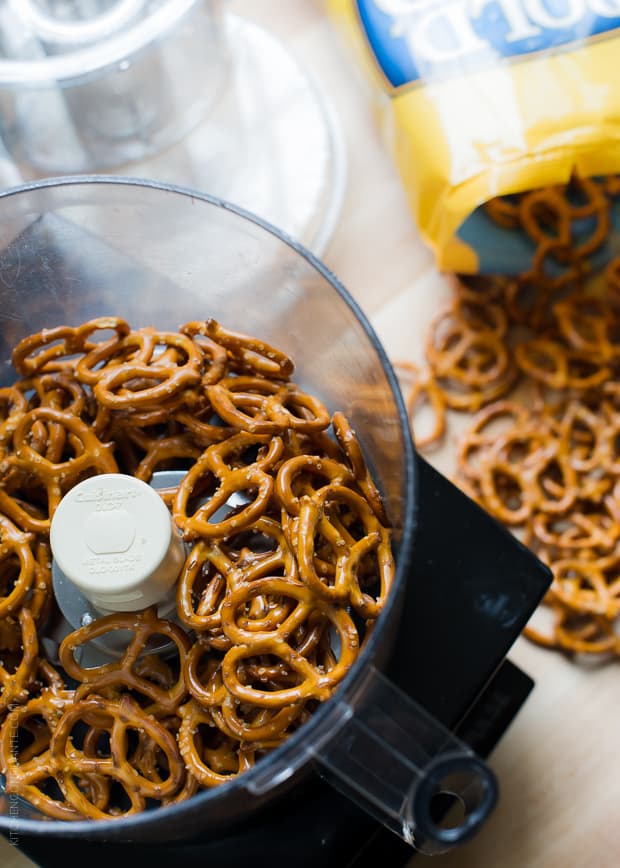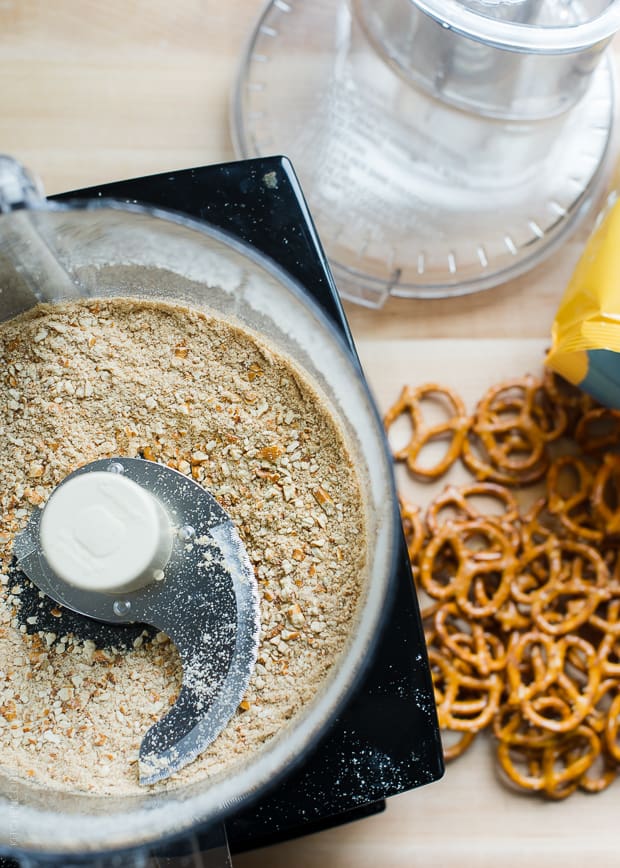 Using the pretzels in place of bread crumbs has a two-fold advantage: there is already some salt, so I can skip the seasoning, and when you get some extra nuggets of crunch, it makes the crab cakes extra special.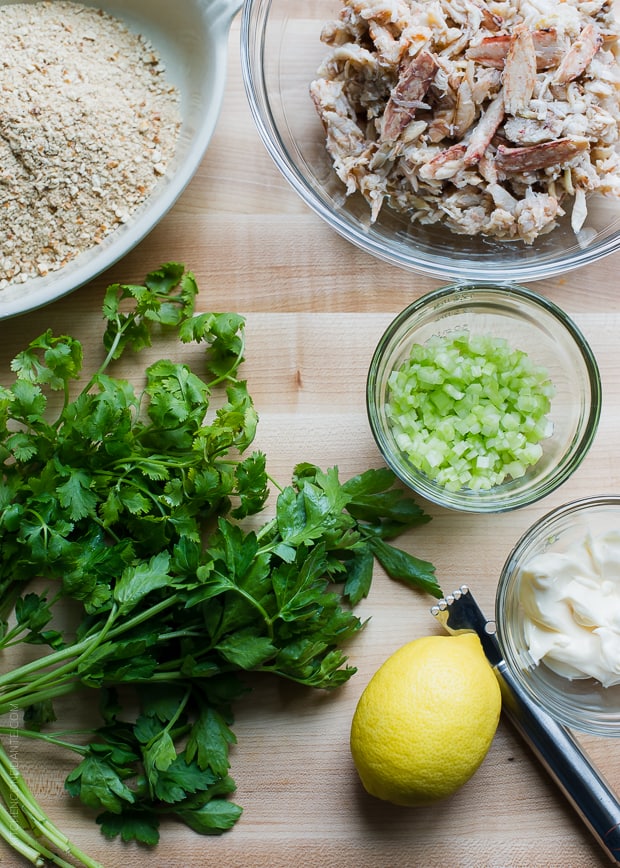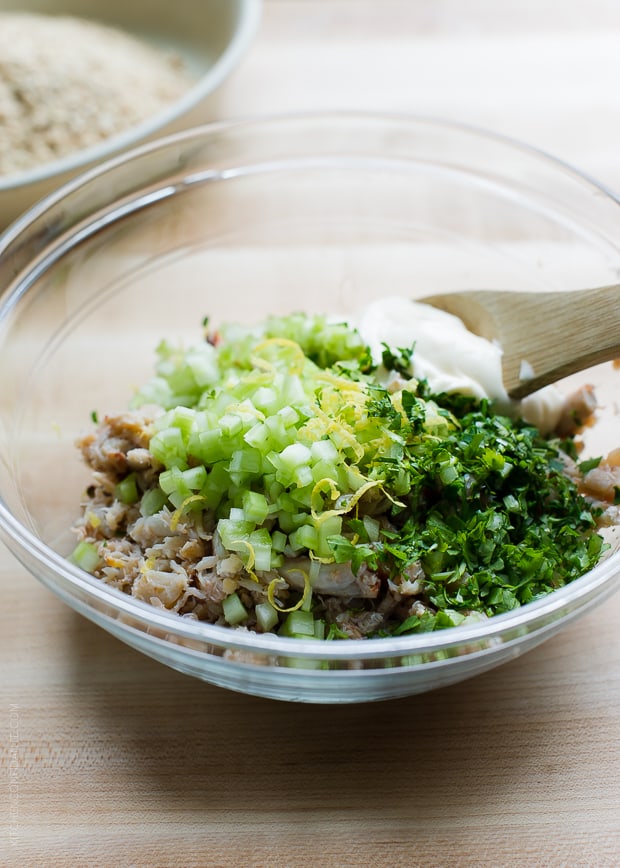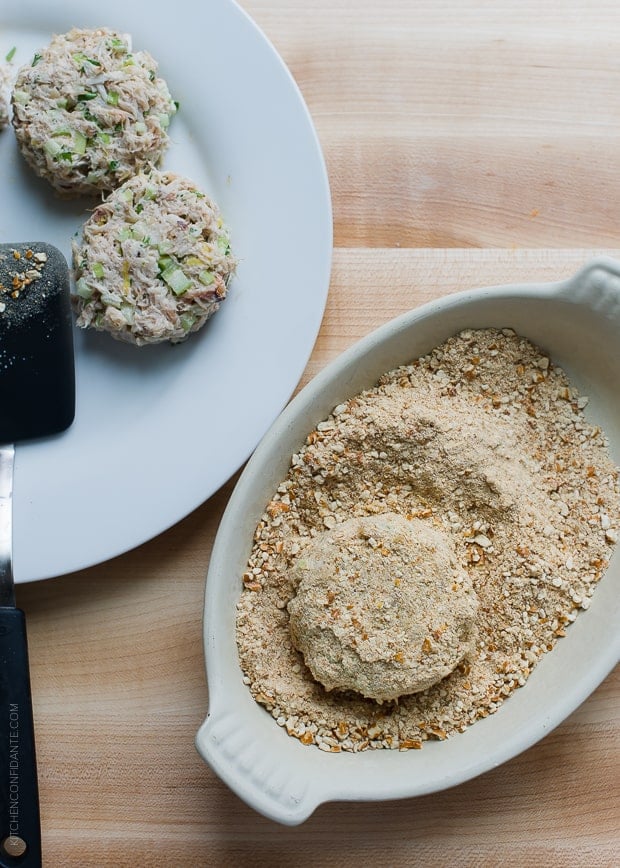 Pretzel Crusted Crab Cake Sliders are perfect for those game day dinner parties. I served mine on a bed of spicy hummus, with bacon and sunflower sprouts – they're certainly not stadium food, and you don't have to wait in line. Between you and me, maybe that's the best part!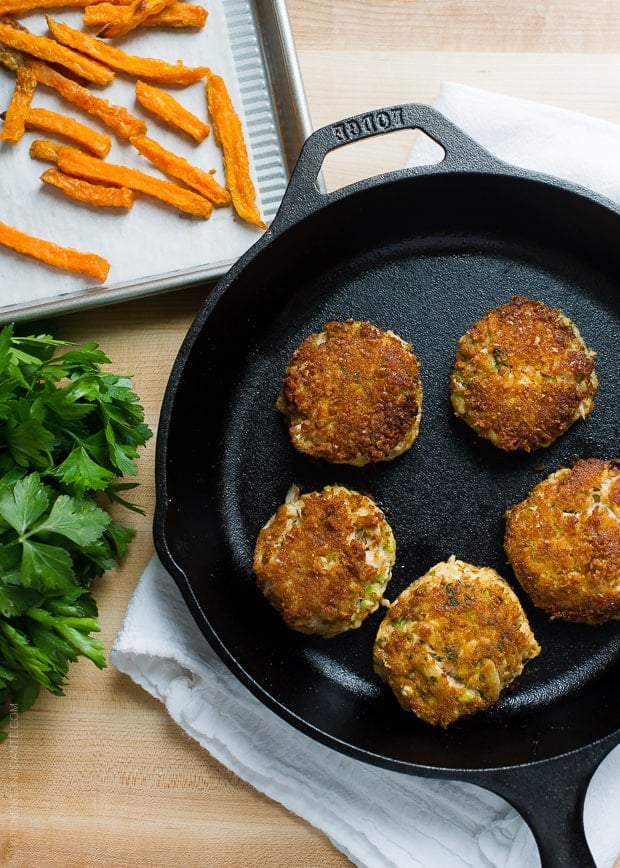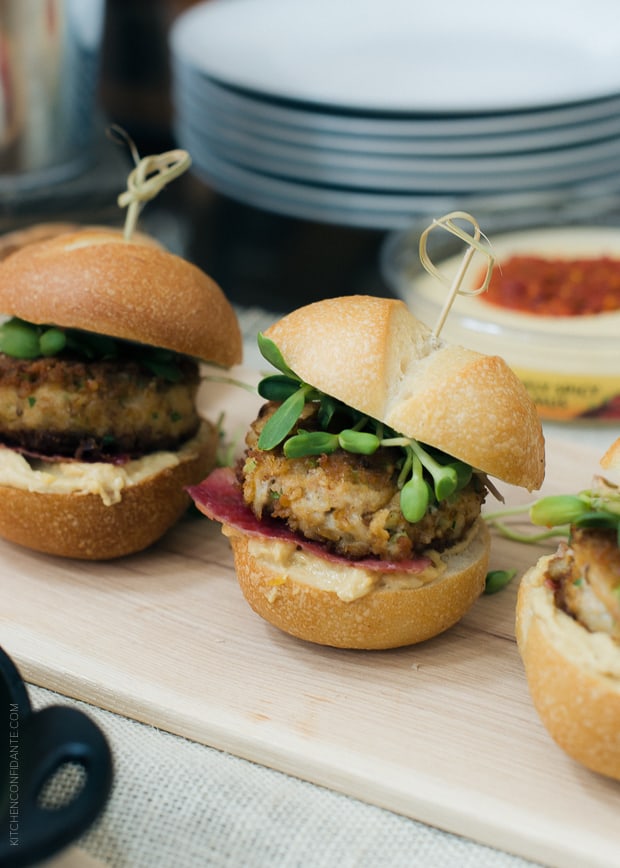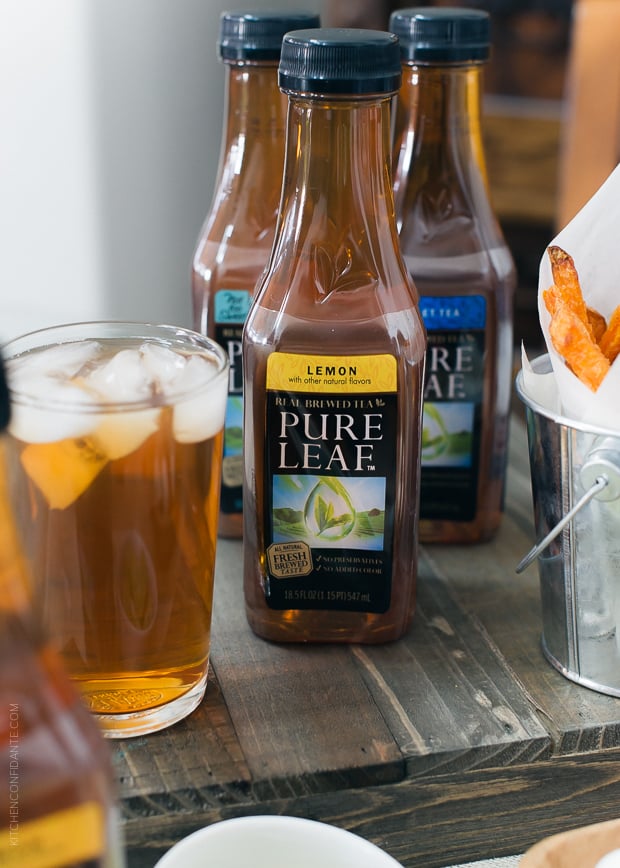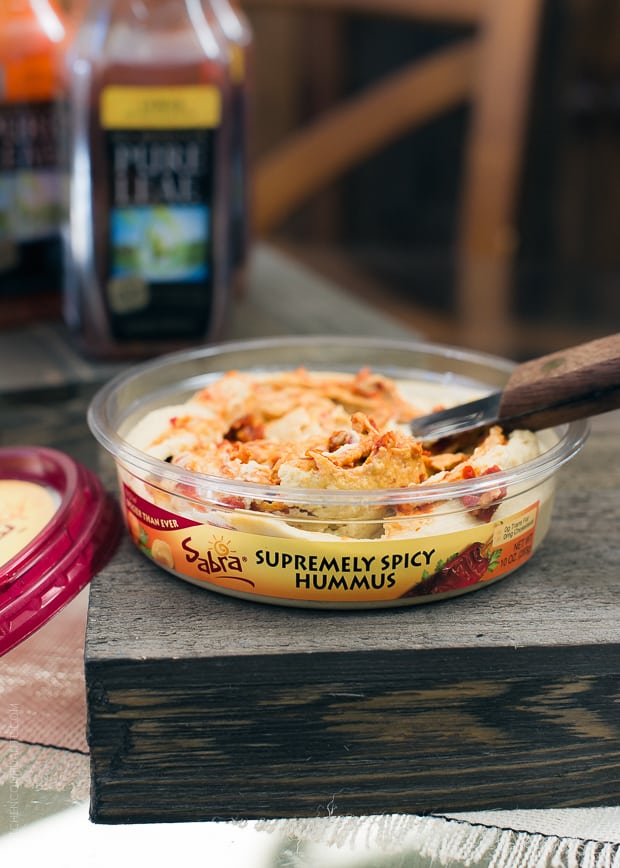 So tell me – what are your favorite stadium foods? Have you ever tried them at home? What do you like to serve at your game day dinner parties? I'd love to know!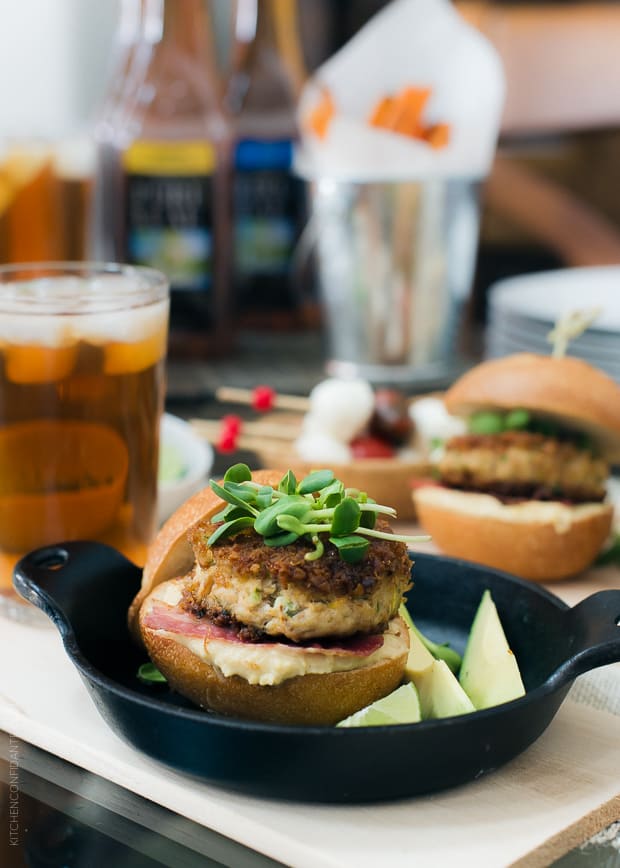 This is a sponsored conversation written by me on behalf of PepsiCo. The opinions and text are all mine.
Pretzel Crusted Crab Cake Sliders
Pretzel Crusted Crab Cake Sliders are sure to be a hit at your next game day dinner party!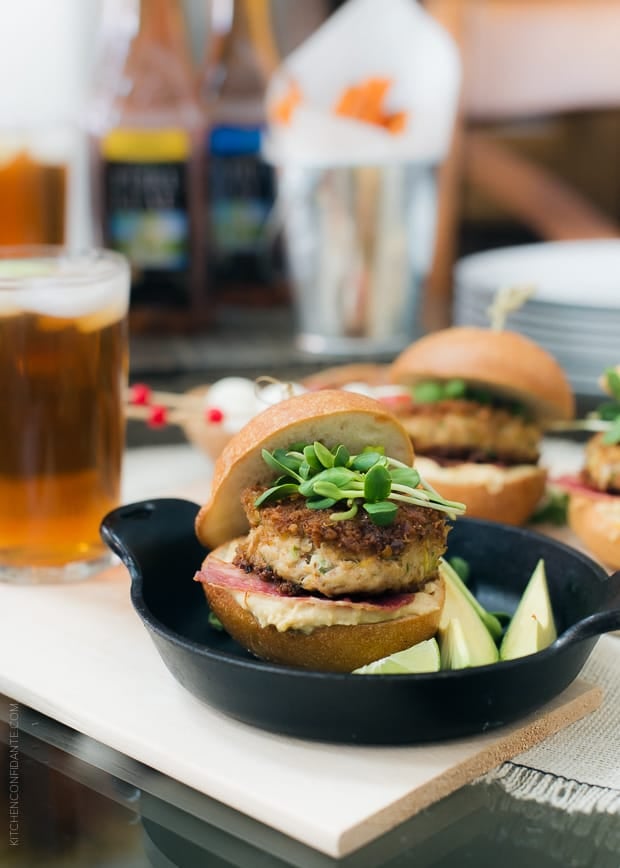 Print Recipe
Ingredients
2 cups pretzels (I used Rold Gold Original Pretzels)
10 oz fresh Dungeness crab meat (or your favorite crab), cooked
1/3 cup tablespoons celery, finely diced
2 tablespoons chopped fresh cilantro
1 tablespoon chopped fresh parsley
zest of 1 lemon
3 tablespoons mayonnaise
2 tablespoons olive oil
slider buns
2 cups fresh sprouts (or fresh micro greens)
4 small slices cooked bacon, to serve
Sabra Supremely Spicy Hummus, to serve
1 avocados, sliced, quartered and peeled, for garnish
Instructions
In the bowl of a food processor, pulse the pretzels until you have crumbs. If you don't have a food processor, place the pretzels in a resealable bag and pound with a rolling pin. Place the crumbs in a shallow dish.
Pick through the crab meat and remove all shells. Gently squeeze the crab meat between a few layers of paper towels to remove excess liquid. Combine the crab, celery, cilantro, parsley, and lemon zest in a bowl and stir. Add the mayonnaise and stir until it is well incorporated. Diving the mixture into portions, forming 4-5 patties. If you have a 2 inch ring mold, that helps to form even patties, 2 inches wide and about 1 1/2 inches high. You can also use a standard sized ice cream scoop and your hands to form the patties. Refrigerate at least 30 minutes or until ready to cook and serve.
Heat a skillet over medium-high heat. Pat the tops and bottoms of the crab cakes with the pretzel crumbs. Heat olive oil in the skillet, add the crab cakes and cook for about 2-3 minutes per side, until the cakes are golden brown on both sides.
To serve, place a dollop of hummus (or mayonnaise or your preferred sauce) on a bun. Top with a slice of bacon, one crab cake, and top sprouts and the top bun. Serve with with avocado slices and enjoy immediately.
Notes
Make ahead tip: Make the crab cakes ahead of time and keep chilled in the refrigerator. Reheat in a 350° oven for about 10-12 minutes until heated through.