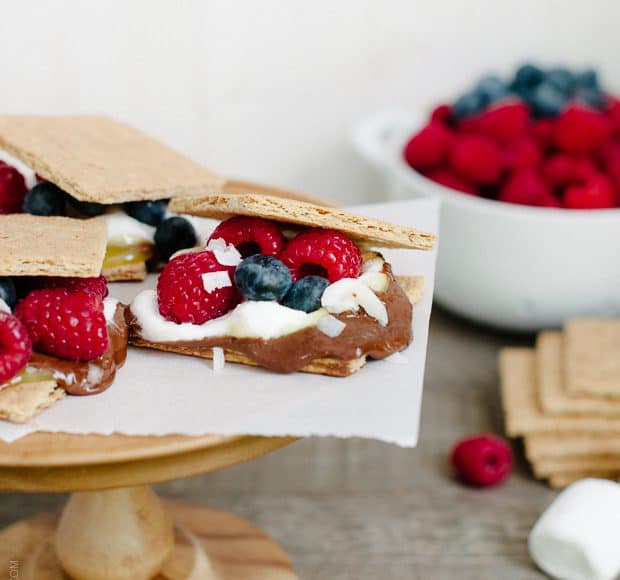 Coconut Jam Berry S'mores
This post is brought to you by Honey Maid. Enjoy a taste of aloha with these Coconut Jam Berry S'mores. The ocean breeze is drifting in from the south, and the children are lazing after an afternoon nap before dinner. My husband is motioning to…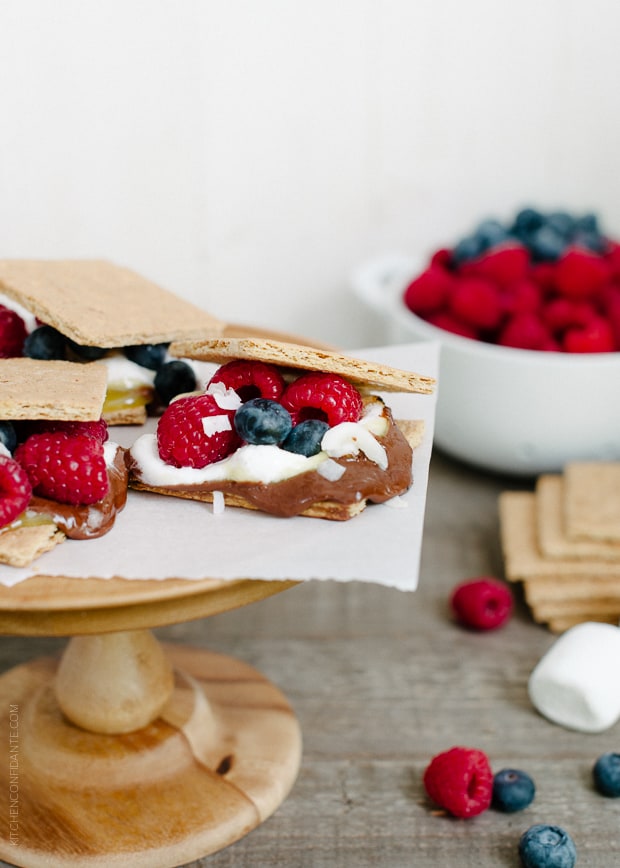 Coconut Jam Berry S'mores
This post is brought to you by Honey Maid. Enjoy a taste of aloha with these Coconut Jam Berry S'mores.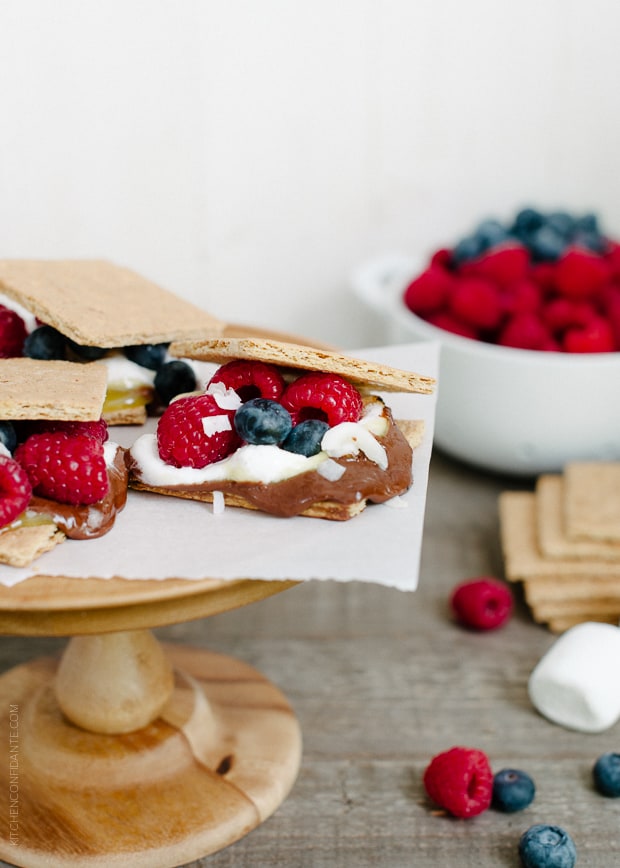 The ocean breeze is drifting in from the south, and the children are lazing after an afternoon nap before dinner. My husband is motioning to me to be quiet – his silly face tells me he is going to mount the biggest scare on them as he tip toes into their room. A big yell and a scream and a huge laugh a few seconds later, and I know it was a success.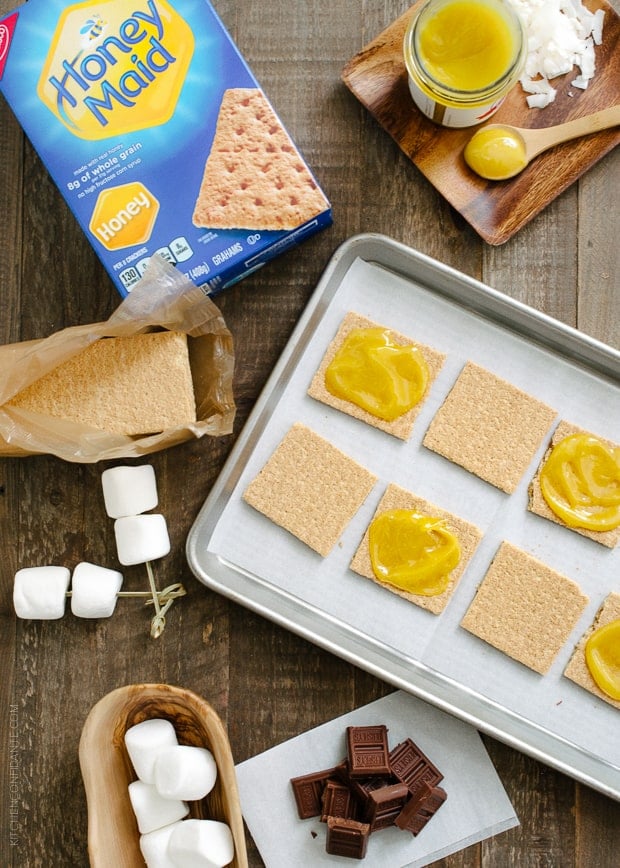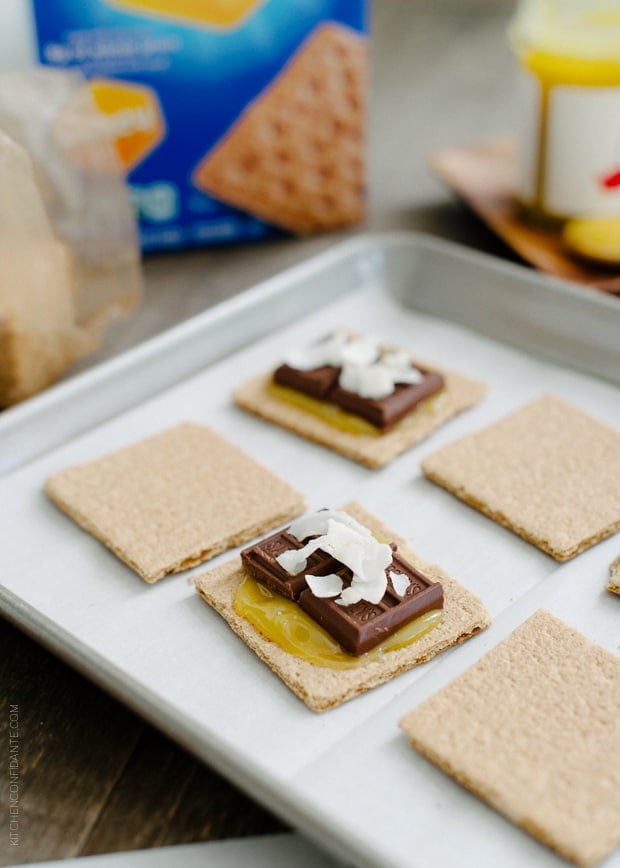 Our summer getaway is something we look forward to each year. We've been counting down to these days under the Hawaiian sun – it's the time that belongs just to us, where every moment is about celebrating a year of hard work, and time to be together, to focus on each other 100%. As I'm sure you know, it can be so hard to do this during everyday life.
When my husband and I started our family, creating family traditions was something I knew we would have to reinvent. We come from very different backgrounds and bring unique memories to the table. My Filipino-American heritage blends with his German-American roots, and living far away from our families made it necessary for us to find our own ways to celebrate our family.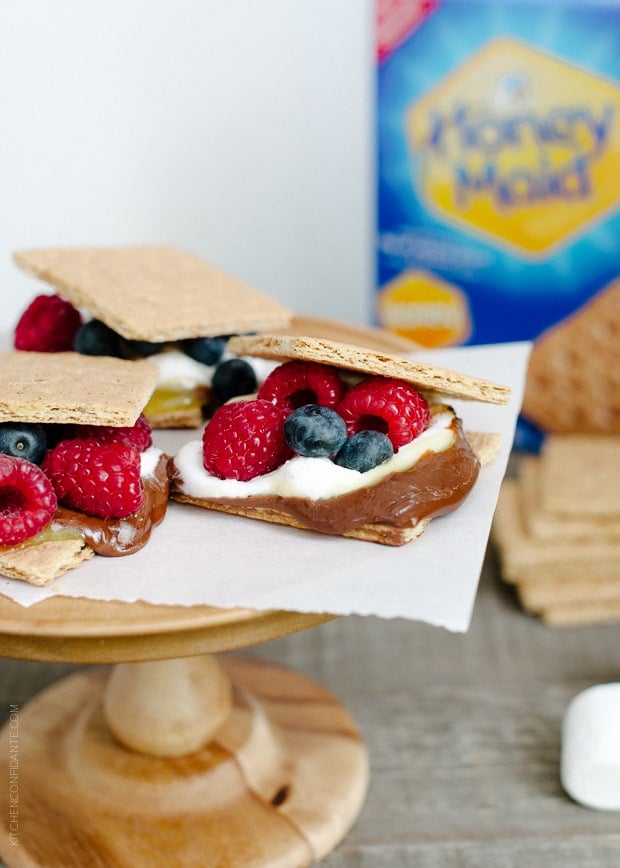 Summer is how we reconnect, blending flavors we all love – and I am realizing that perhaps that is why Hawaii beckons us each year – the melting pot of flavors reminds us so much of how we have embraced the different tastes that make our family special.
As we look forward to July 4th weekend, there is one more special treat that is a must. S'mores! Whether for a campfire or a block party, toasting marshmallows and opening a package of graham crackers is something we all look forward to for the perfect summer night treat. These Coconut Jam Berry S'mores are not your basic s'mores, though! You know how much we adore coconut in my house. While we were on vacation, I knew I wanted to make a batch of s'mores infused with a taste of aloha — smothering a bit of coconut jam adds just that to each gooey bite. We all agree that it's now our new favorite s'more ever.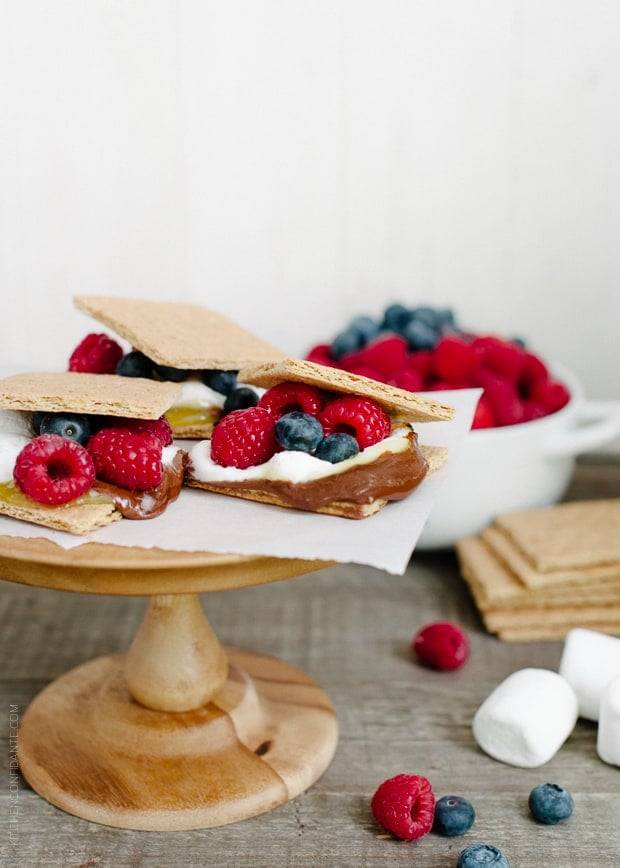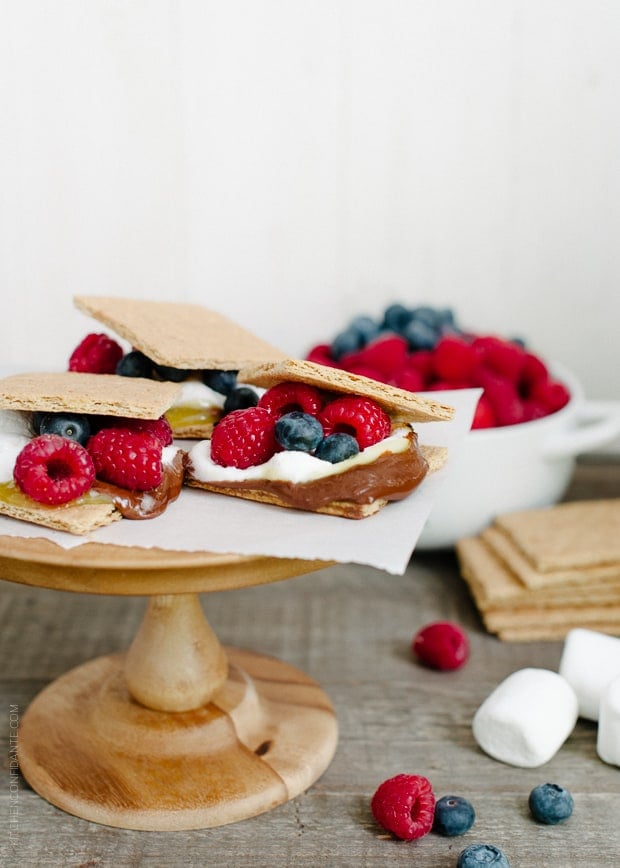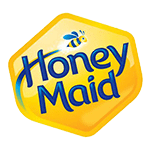 No matter how things change, what makes us wholesome never will. Honey Maid provides wholesome snacks for every wholesome family.
Disclosure: This post is sponsored by Honey Maid. Sponsored posts such as these help behind the scenes at Kitchen Confidante. Thank you so much for supporting brands that matter to me and making my blog a part of your day!
Coconut Jam Berry S'mores
Gather 'round the fire and make Coconut Jam Berry S'mores - this family favorite gets a tropical twist!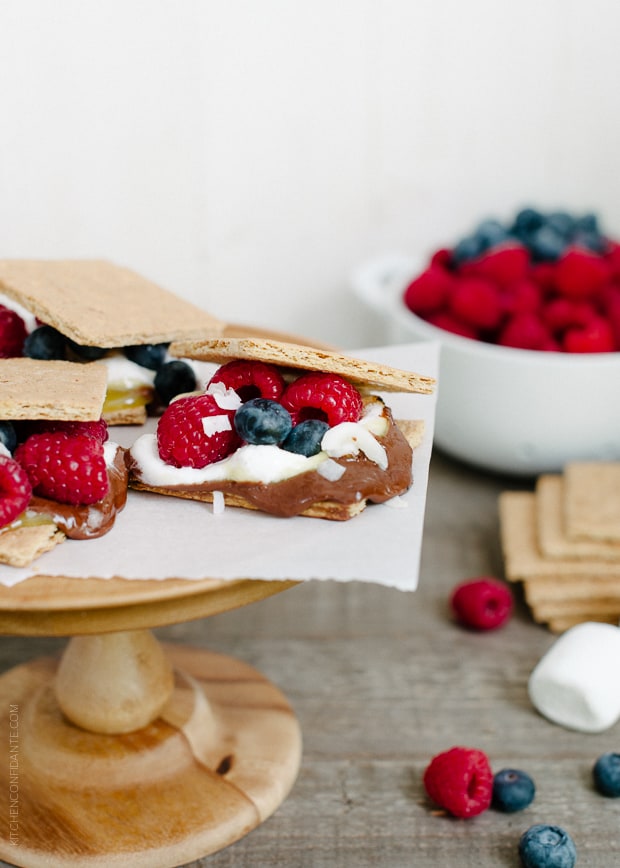 Print Recipe
Ingredients
4 Honey Maid Honey Graham Crackers, split in half, crosswise
1/3 cup coconut jam
4 pieces (2x2 inch squares) milk chocolate
1/4 cup shredded, unsweetened coconut
8 large marshmallows
1/2 cup fresh berries, such as blueberries and raspberries
Instructions
Smear a little coconut jam on the inner halves of the graham crackers. Layer one side with chocolate and sprinkle with coconut.
Over a campfire, stove, or under a broiler, toast the marshmallows until toasted to your preference, and gooey in the center. Transfer the marshmallows on top of the coconut and chocolate, top with berries, and gently press the remaining graham cracker half on top.
Enjoy immediately.