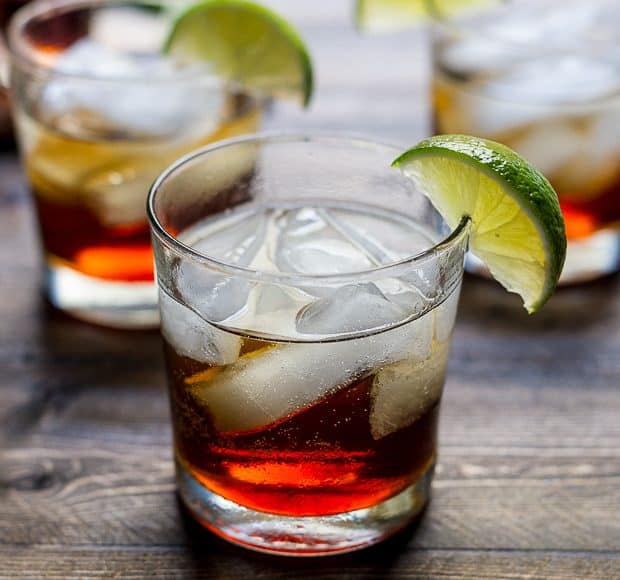 Pumpkin Spice Dark and Stormy
I was driving through town just before Halloween when I passed by one of my favorite little shopping spots in my quiet little town. The trees were brilliant with fall foliage and it was one of those gorgeous fall afternoons, the light golden, and the…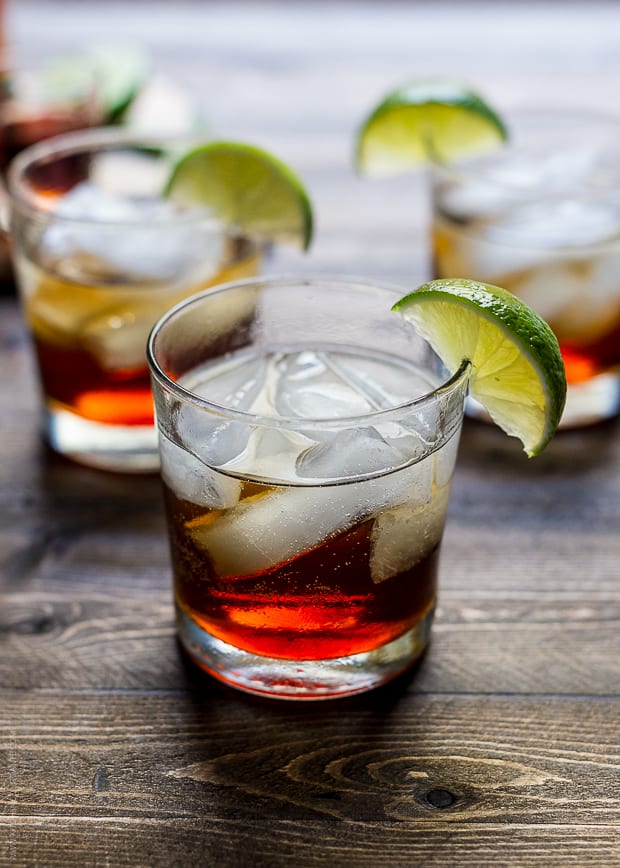 Pumpkin Spice Dark and Stormy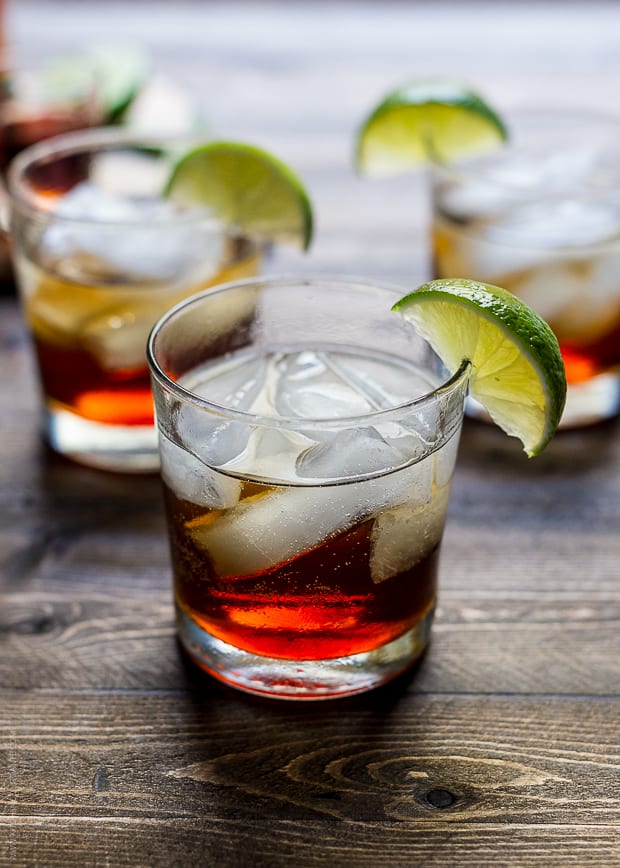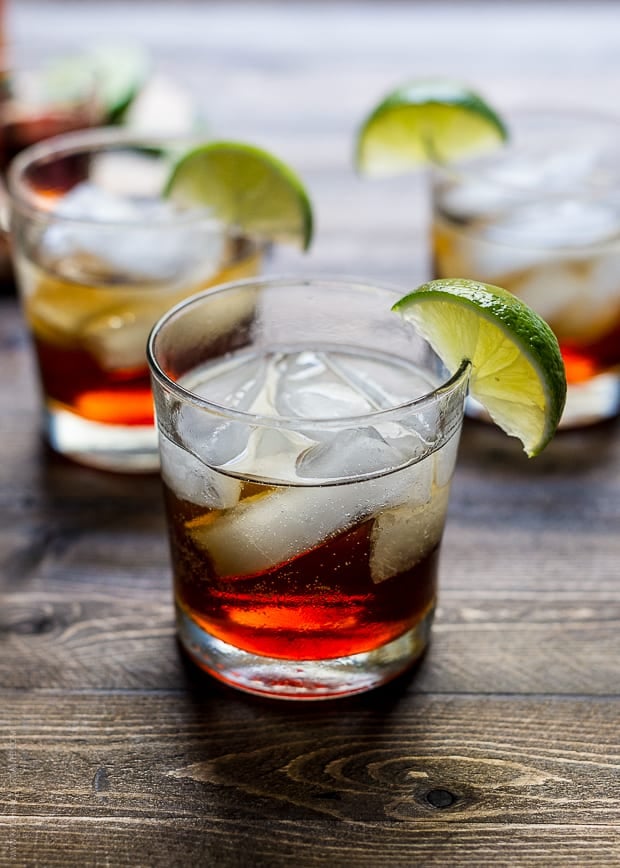 I was driving through town just before Halloween when I passed by one of my favorite little shopping spots in my quiet little town. The trees were brilliant with fall foliage and it was one of those gorgeous fall afternoons, the light golden, and the air crisp. But then I saw something that made my heart sink.
Christmas decorations. Shiny gold ornaments, ribbons draping the signs…it was a sight that made me groan, "No way!"
Can we at least get through Thanksgiving first?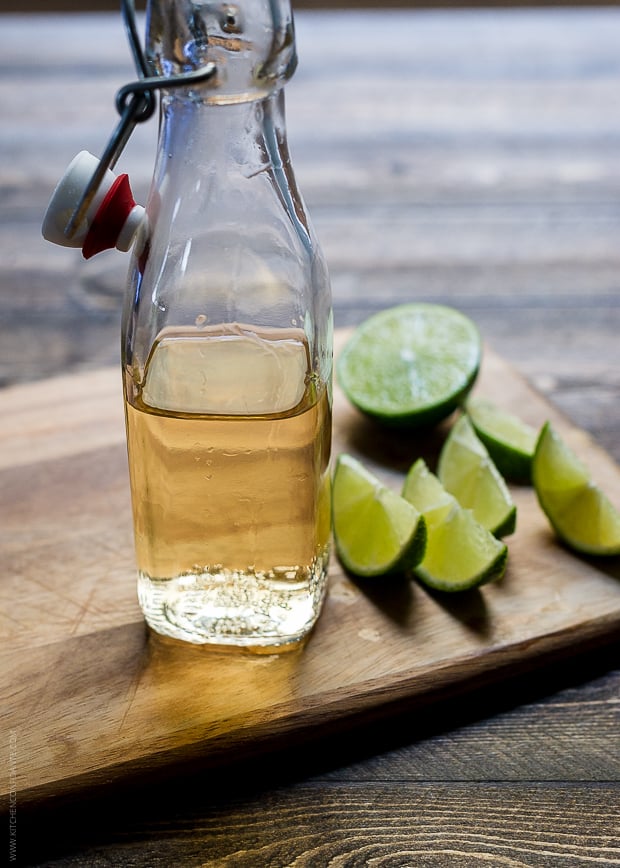 But the next morning, the clouds arrived and brought a taste of the shivers, along with the steady pour of rain. All of a sudden, it felt wintery and delicious. And I secretly began to crave all things holiday.
Now I just want to sit by the fire while the mood turns to gloom outside and sip on something mysterious. Or at least sounds mysterious.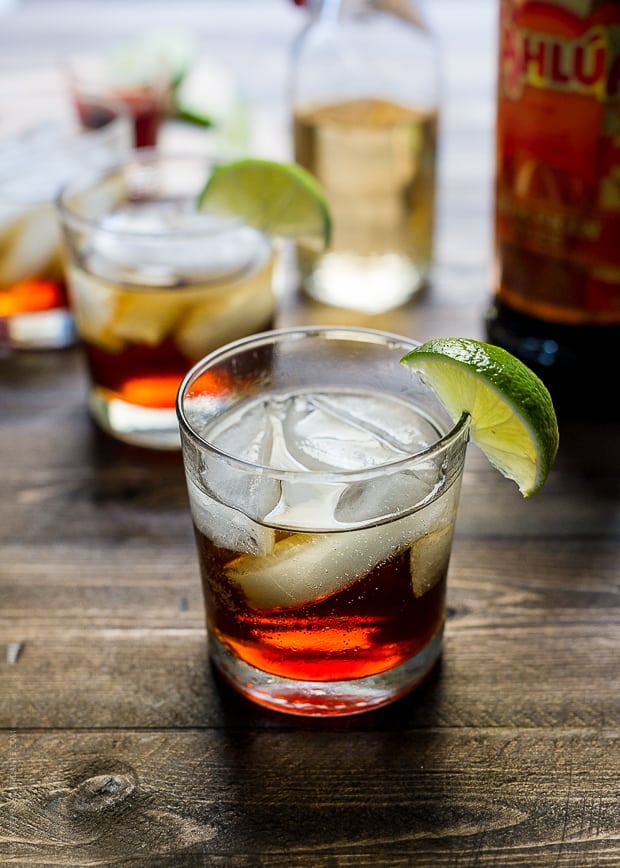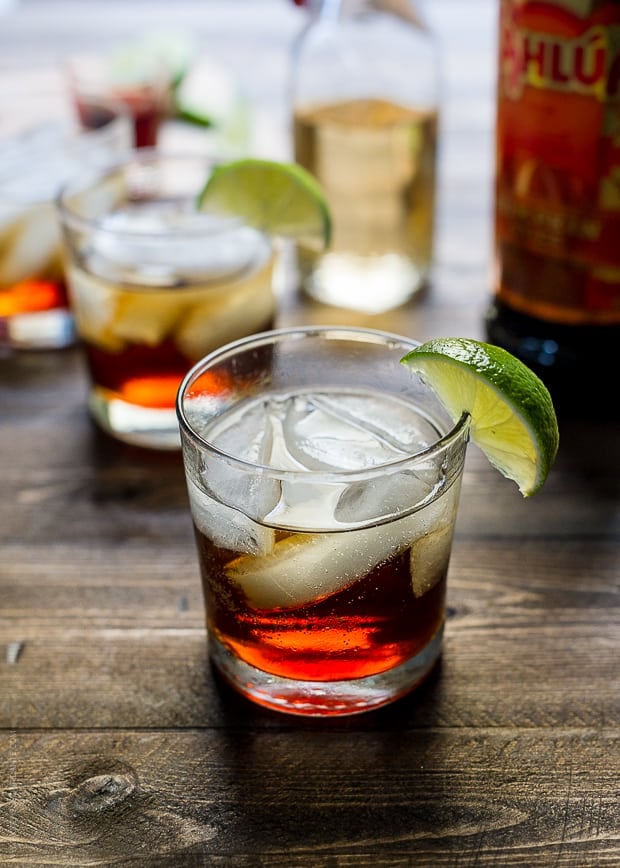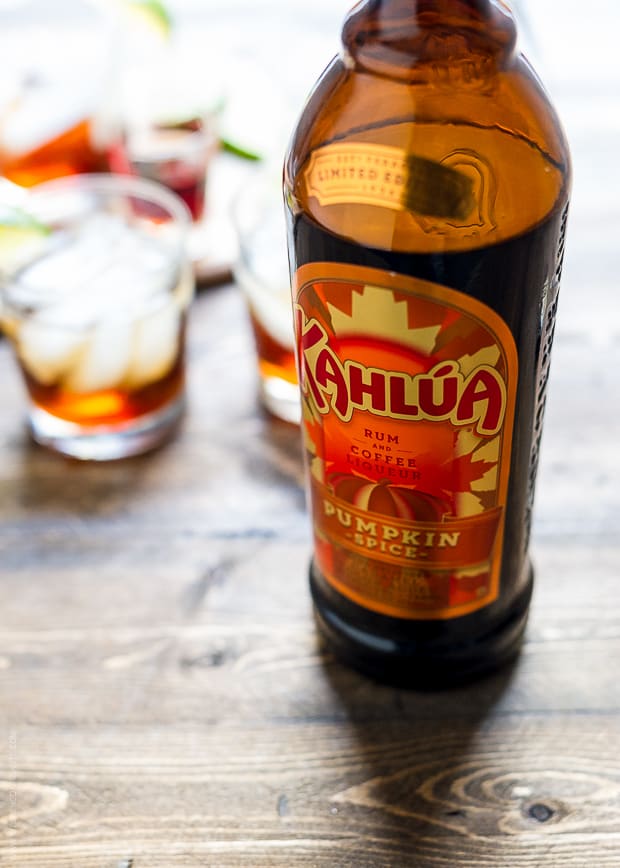 This Pumpkin Spice Dark and Stormy is my answer to the blustery days ahead, with a bit of an autumn twist. A traditional Dark and Stormy pairs rum with ginger beer, but you must try it with Kahlúa Pumpkin Spice! It adds just the right bit of mystery to the glass.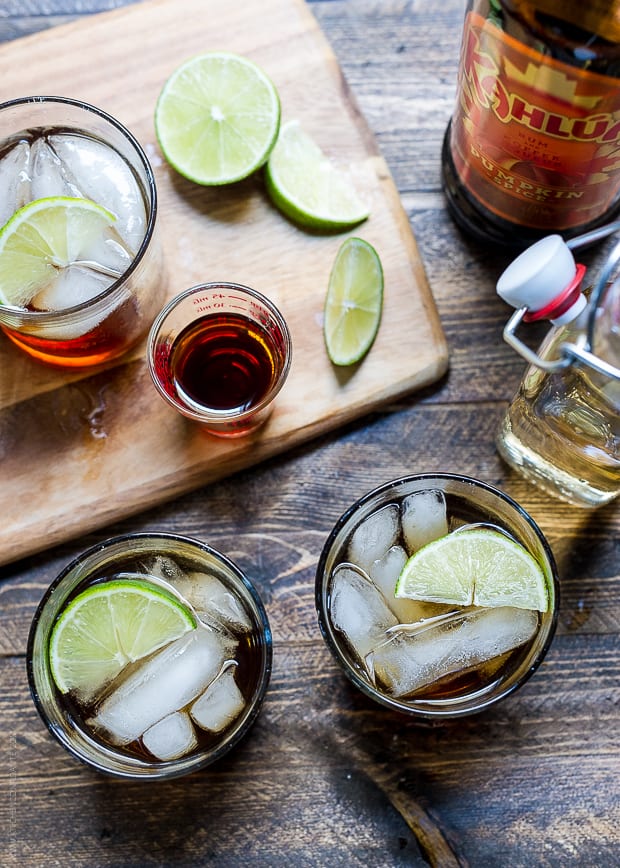 For more inspiration to shake up your holiday season with Kahlúa, be sure to check out Kahlúa on your favorite social channel:
KahluaHoliday.com
Kahlúa on Twitter

Kahlúa on Instagram

Kahlúa on Facebook
Kahlúa on Pinterest
Disclosure: This post is brought to you by Kahlúa. All opinions are, as always, my own. Sponsored posts such as these help behind the scenes at Kitchen Confidante. Thank you for visiting and making my blog part of your day!
Pumpkin Spice Dark and Stormy
When it gets cold outside, stay inside with a Pumpkin Spice Dark and Stormy, featuring Kahlúa Pumpkin Spice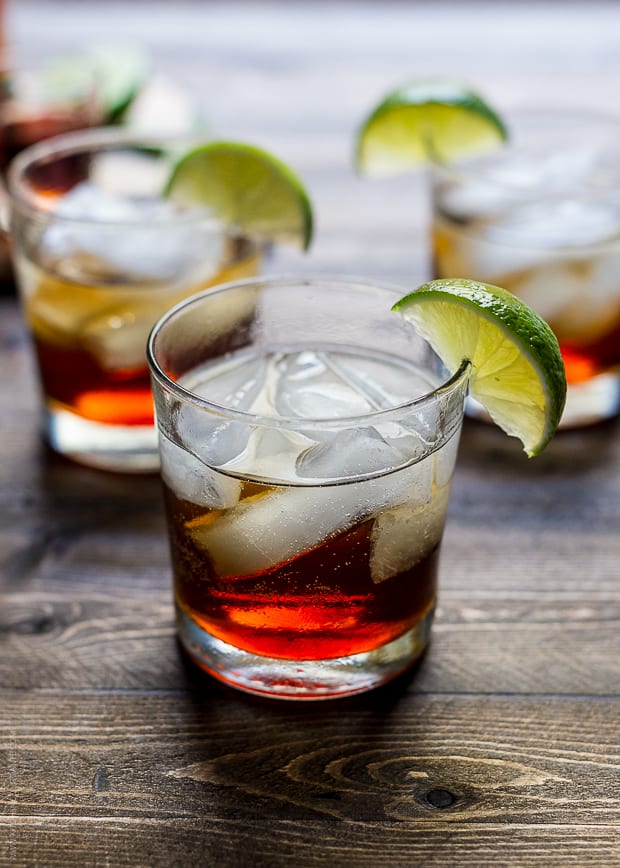 Print Recipe
Ingredients
ice cubes
3 oz ginger beer
1 oz Kahlúa Pumpkin Spice!
1 lime sliced in wedges
Instructions
In a chilled glass, add ice cubes and ginger beer. Top with Kahlúa Pumpkin Spice and a wedge of lime. Serve immediately. Cheers!