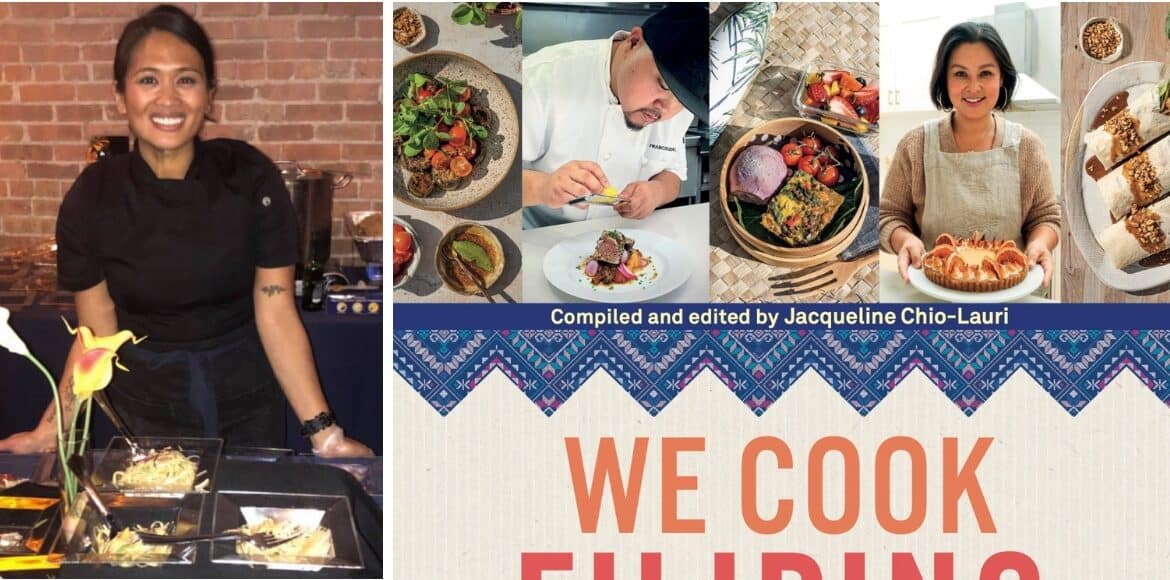 Redefining Filipino Food with Jacqueline Chio-Lauri and the Contributing Authors of We Cook Filipino
In Episode 84 of the Kitchen Confidante Podcast, Liren talks to Jacqueline Chio-Lauri and the contributing authors of We Cook Filipino about the stories and heart-healthy Filipino recipes from culinary trailblazers from around the globe.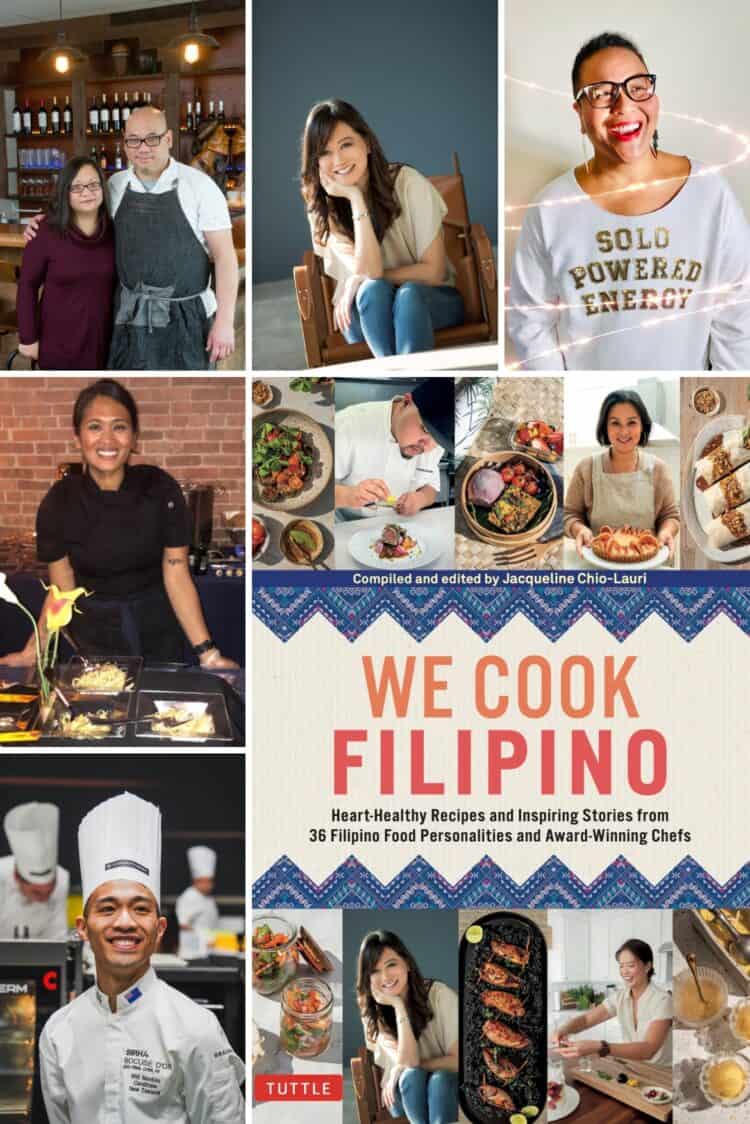 Redefining Filipino Food with Jacqueline Chio-Lauri and the Contributing Authors of We Cook Filipino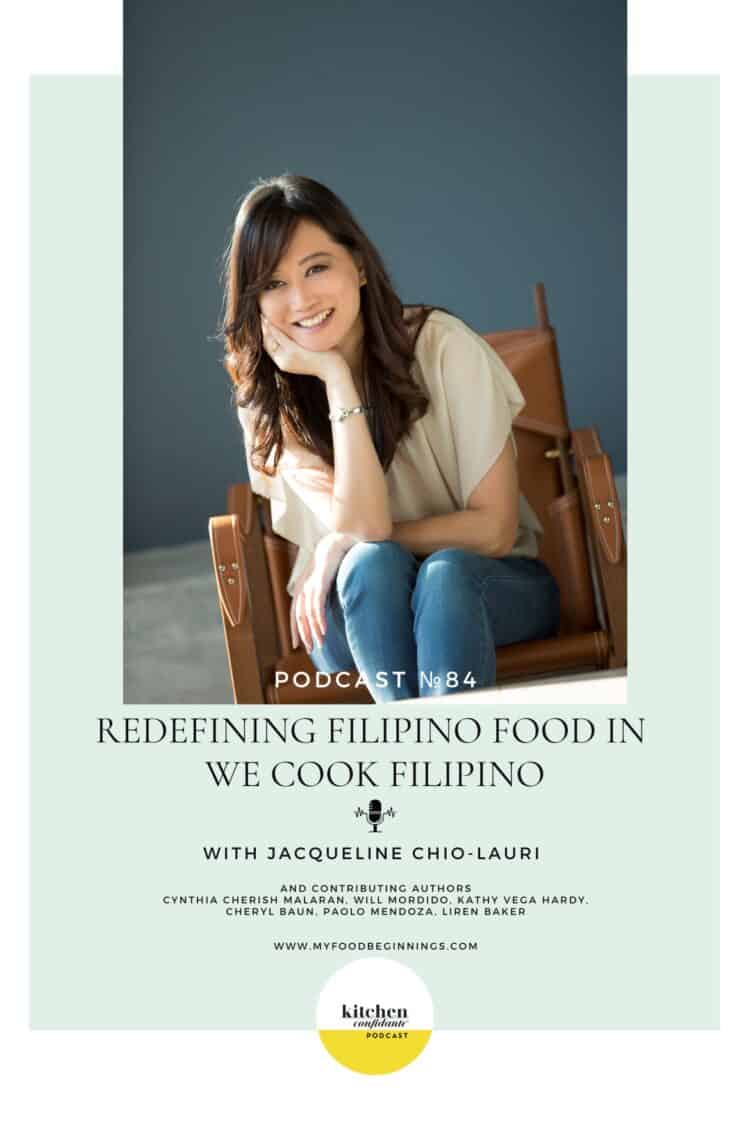 We Cook Filipino: with Jacqueline Chio-Lauri and Contributing Authors
On the podcast, I recently spoke with writer, anthologist, and editor Jacqueline Chio-Lauri. Born in the Philippines and now based in Manchester, England, Jackie's work includes the highly acclaimed The New Filipino Kitchen: Stories and Recipes From Around the Globe, as well as publications and anthologies, academic papers, and global media sites, including The Huffington Post and Epicurious.
This October, she released her newest anthology, We Cook Filipino: Heartwarming Recipes and Stories by 36 Leading Food Personalities from the Philippines (affiliate link).
We recently sat down with Jacqui, as well as some of the contributing authors to We Cook Filipino — including Cynthia Cherish Malaran, Will Mordido, Kathy Vega Hardy, Cheryl Baun, Paolo Mendoza, and myself, Liren Baker.
In this episode, we chat about our favorite Filipino foods, our perspectives on Filipino cuisine, and how Filipino cuisine is transforming in today's global world. Listen to the full episode or keep reading for some of the highlights from Jacqui and the contributing authors of We Cook Filipino.
What was the inspiration behind We Cook Filipino?
Health problems such as heart disease are pervasive in Filipino communities and worldwide. While this is a complex issue, there are many unfair perceptions about the healthiness of Filipino cuisine and its role in disease.
The reality is that Filipino cooking, like any other cuisine, has a wide variety of dishes that could be considered healthy and less healthy. This is a commonality between all cuisines. It is unfair to generalize a cuisine and characterize it entirely as healthy or unhealthy. That shows a lack of knowledge of the cuisine and a lack of respect for the culture.
Therefore, to avoid stereotyping, it is important to highlight the whole spectrum of Filipino cuisine and culture. That was my goal for this book, and I was inspired because nothing like that had been done before. There was a real need to share various Filipino perspectives and one day hopefully make a difference in people's perceptions.
It was years of hard work that was unlike any book I'd previously done, but the end result has been very rewarding.
Tell us more about your book, We Cook Filipino
We Cook Filipino is a collaboration between many food creators from around the world. It includes perspectives from a range of people, including food truck owners, restauranteurs, award-winning chefs, food bloggers, a Radio host/DJ, a cancer survivor, and more — all from different parts of the world.
The book represents Filipino culture and recipes, demonstrating how Filipino food and culture can be found everywhere. The book also demonstrates how there isn't just one way to cook Filipino cuisine — there are many ways that different people make the same "recipes," and each method is uniquely wonderful.
Today, the future of Filipino cooking is taking shape before us. There is an increasing number of examples of Filipino culture integrated into mainstream media and pop culture. Every day, there are more Filipino restaurants spawning and thriving, more Filipino chefs and restauranteurs being recognized and celebrated, and more Filipino ambassadors representing our culture and heritage around the world. We hope that with these stories, our communities and culture will only continue to grow.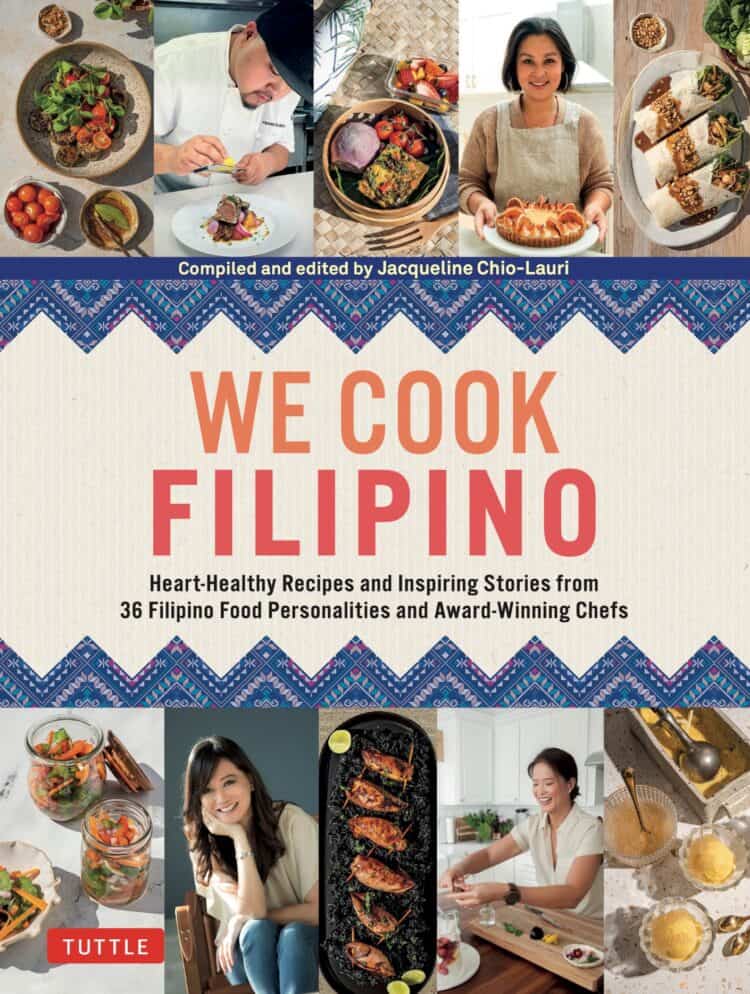 Learn more
Listen to the full podcast episode with Jacqueline and some of the contributing authors here. You can learn more and follow Jacqueline on myfoodbeginnings.com and @myfoodbeginnings. You can get the book, We Cook Filipino, wherever books are sold.
Learn more about the contributing authors in this episode:
Cynthia Cherish Malaran at https://djcherishtheluv.com
Will Mordido at http://www.willmordido.com
Kathy Vega Hardy at https://www.atasteofthephilippines.com
Cheryl Baun and Paolo Mendoza at https://karenderyany.com
Plant-Forward Filipino Recipes
Vegetarian Pancit Bihon (Filipino Rice Noodles with Veggies)
Filipino Crispy Tofu and Mushroom Adobo
Taho: Filipino Silken Tofu With Sago Pearls
Ube Halaya (Filipino Purple Yam Jam)