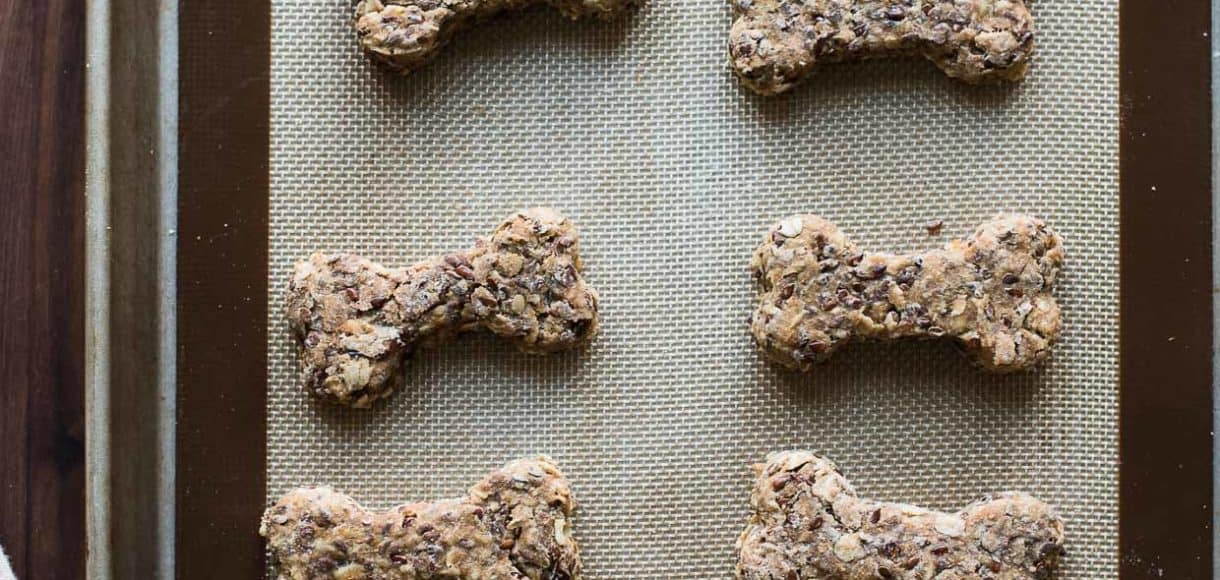 Homemade Dog Biscuits
Treat your furry friend with homemade dog biscuits! Your fur-baby will love these treats made with peanut butter, flaxseed, whole wheat and beef broth! Make this easy (just 5 simple ingredients!) recipe for homemade dog treats today!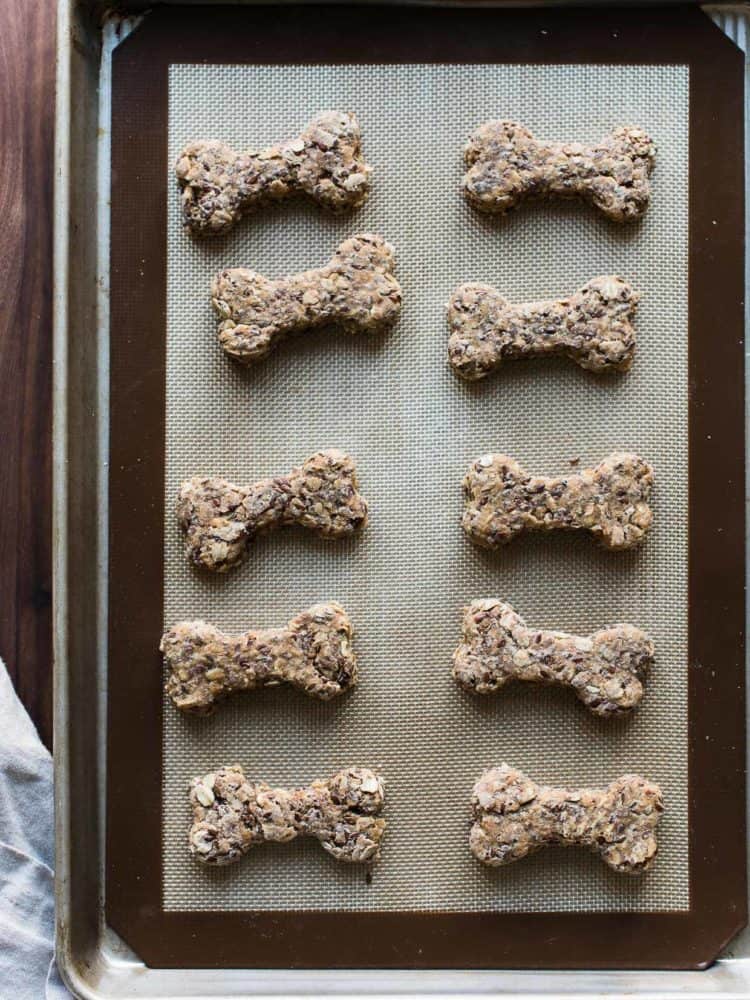 Homemade Dog Biscuits
We spend a lot of time making special food for the special people surrounding us. It would be remiss of me to not try my hand at creating special treats for our special furry friends! These homemade dog biscuits are sure to make your pup's day!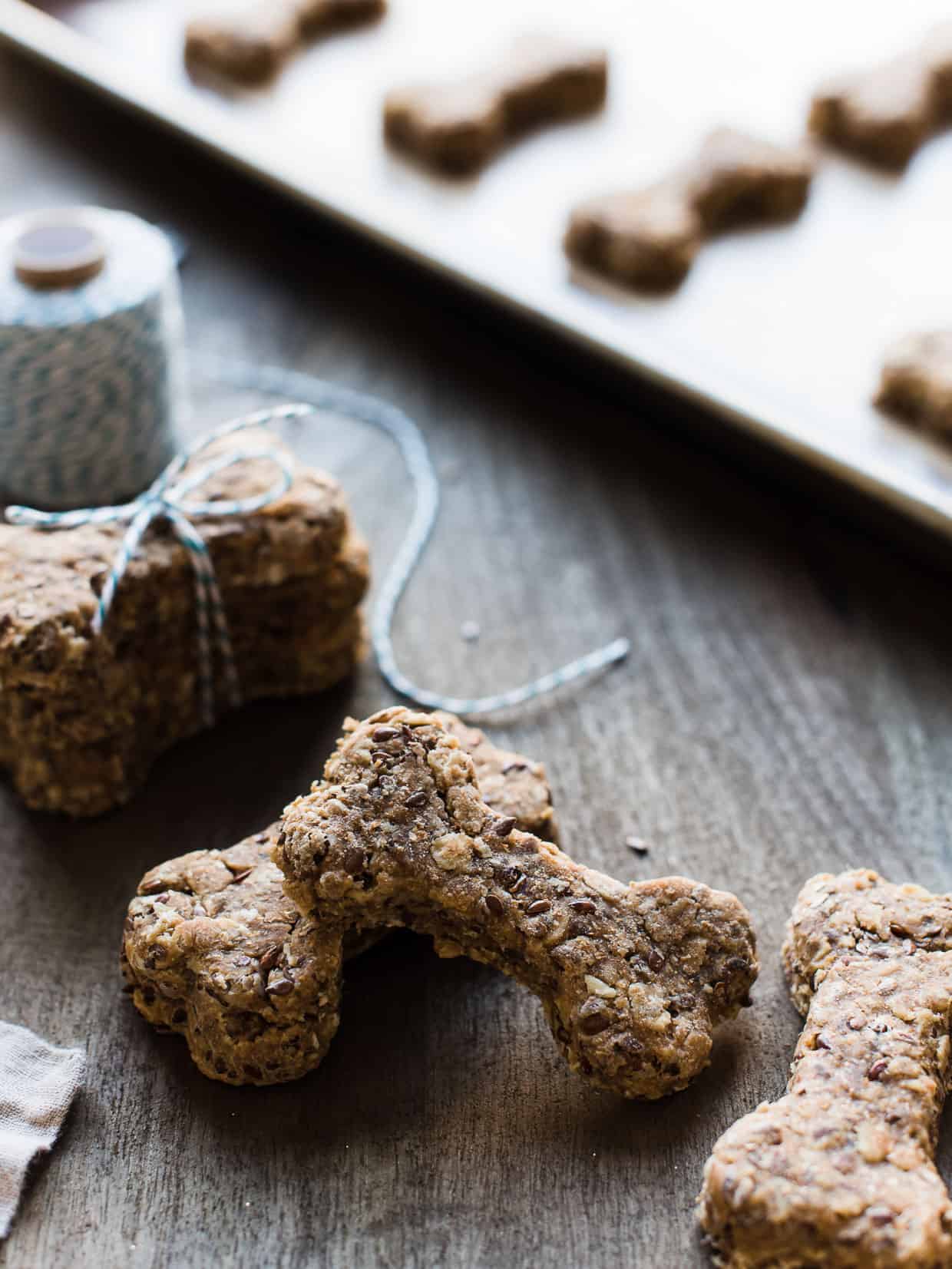 Note: This recipe for Homemade Dog Biscuits was first published October 9, 2011 on Kitchen Confidante. Updated photos and video were added on January 30, 2018.
There was another birthday in our family this week. You see, my other little sidekick in the kitchen turned one last Friday.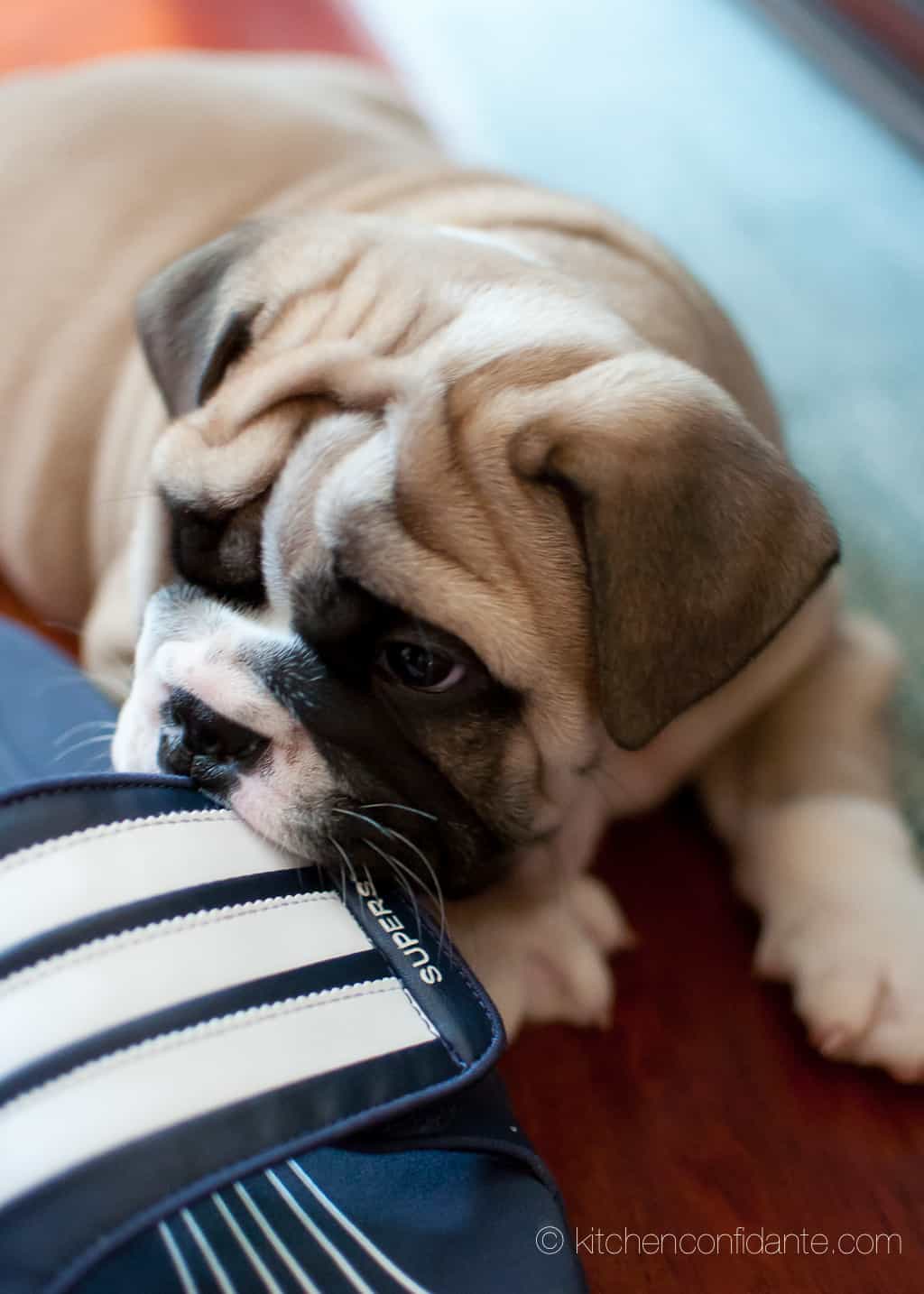 Almost a year ago, we brought home this little guy.
Meet Wilbur. He's an English Bulldog.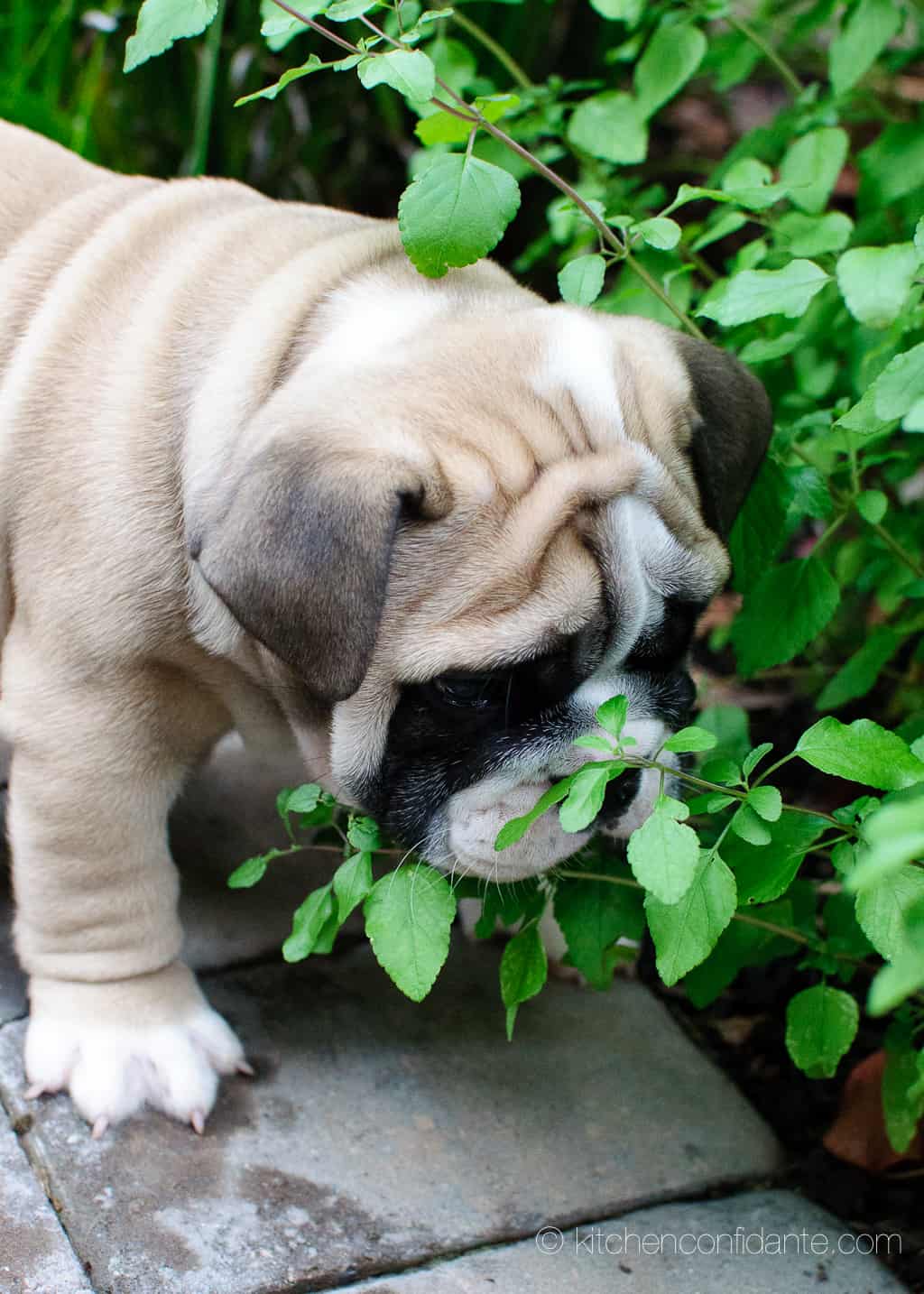 As a puppy, Wilbur was the cutest little ball of pudge and wrinkles, his piggy noises snorting around the house adding to the cacophony. Wilbur was the addition my daughter dreamed of begged for, and like the crazy parents that we are, we gave in. He joined our family of two kids, two cats, and two hamsters, making it feel like a mini farm.
I never imagined we'd have such a full house, but he has been such a great dog, I can't complain. He sleeps by my feet when I type up posts for you, and he is always underfoot in the kitchen, hoping for any random scraps to accidentally come his way. Garlic, scallions, even jalapeno – Wilbur has sampled them all.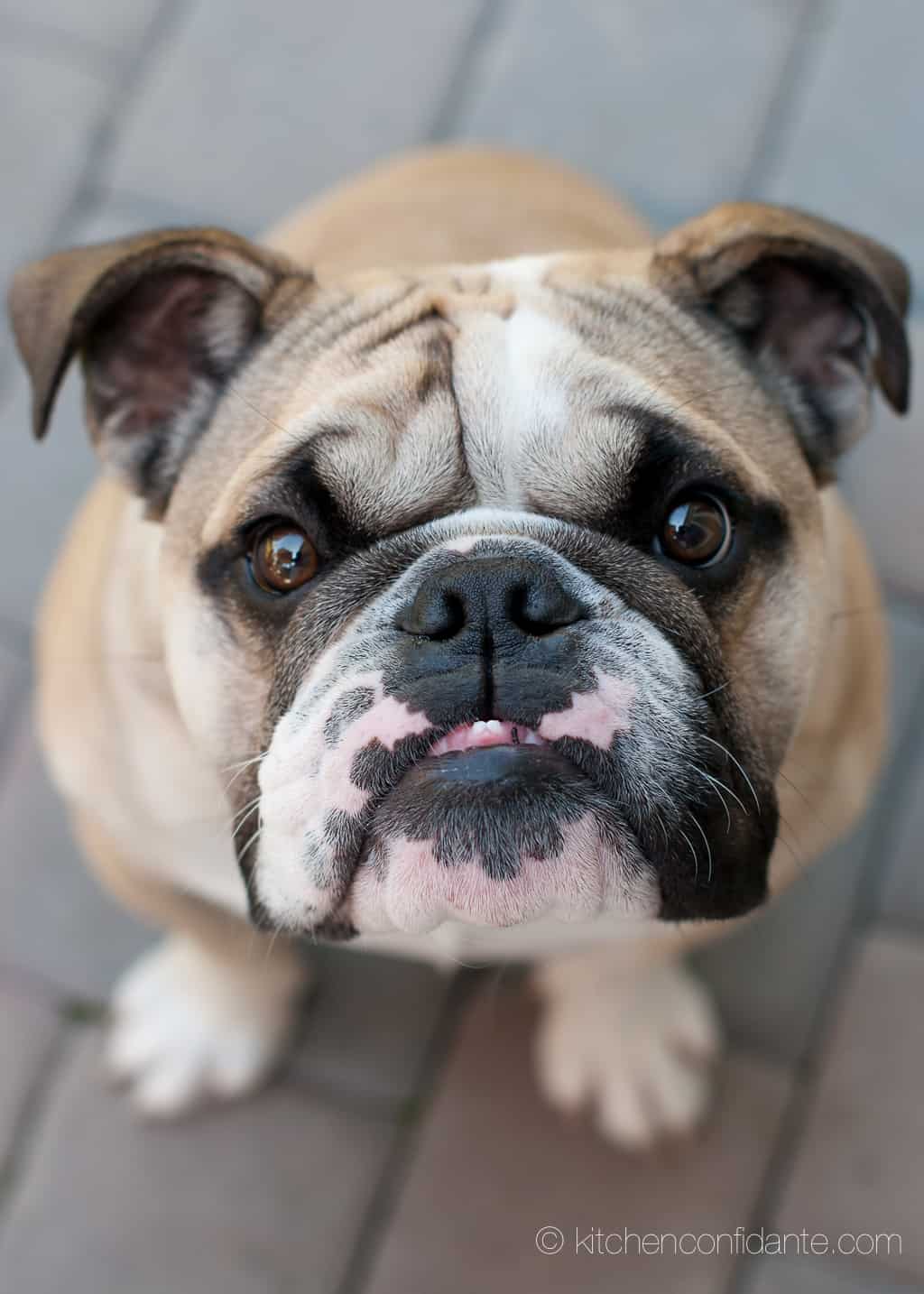 A year later, and this is Wilbur. Where did my little cutie pie go?
I take solace in the remaining wrinkles.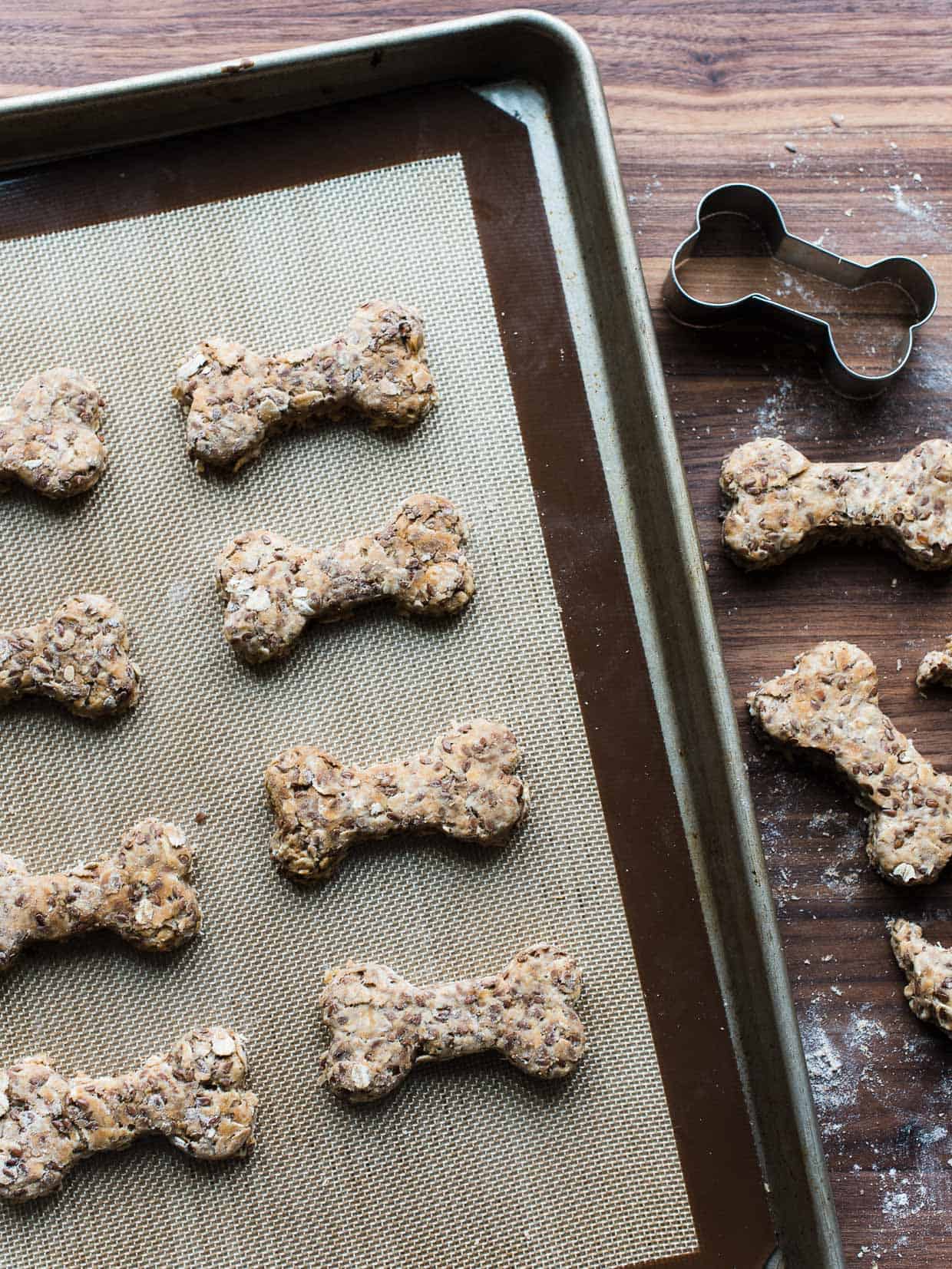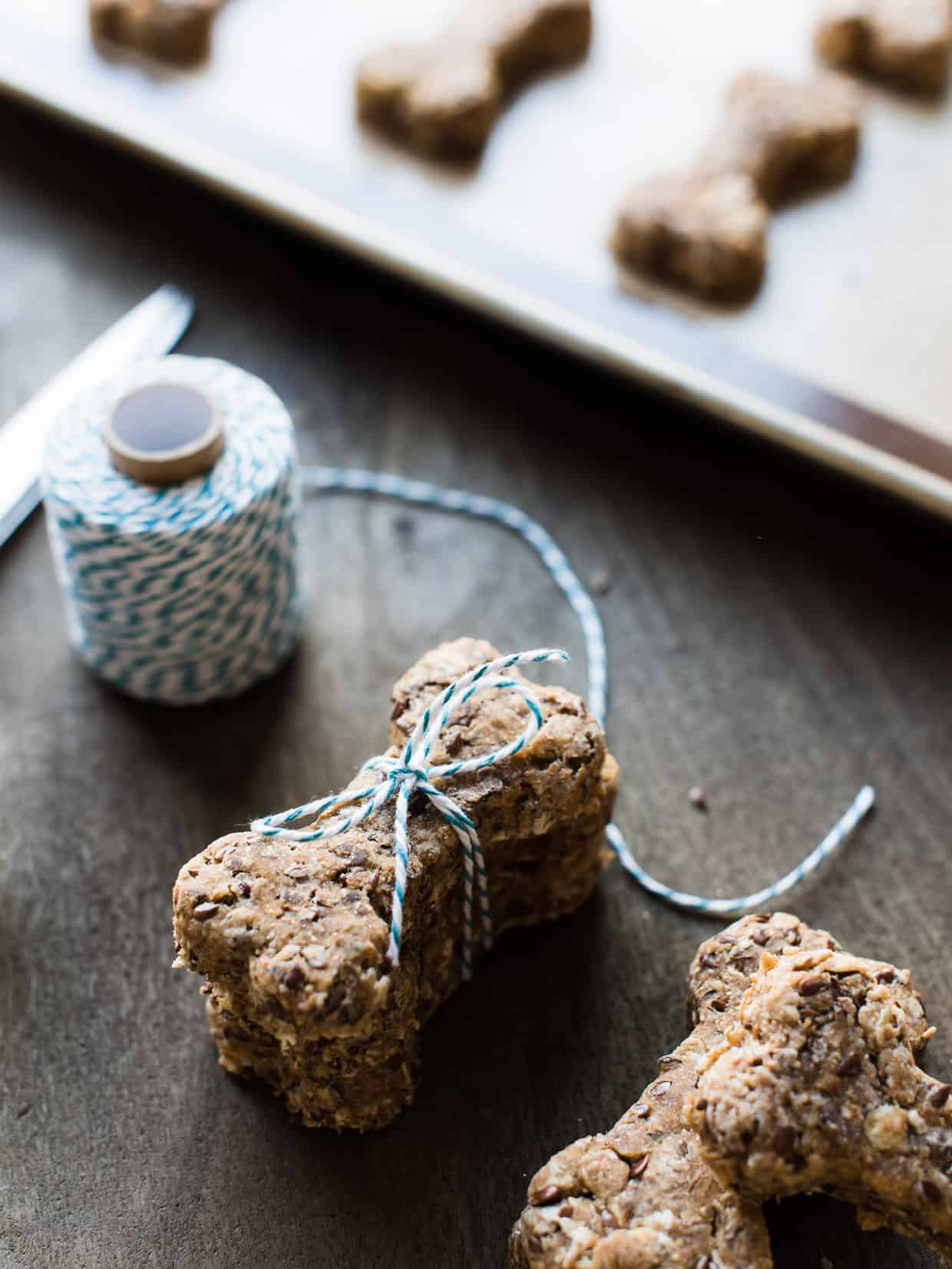 Homemade Dog Biscuits
Wilbur loves to eat, especially if he is lucky enough to get people food. I know there are some who might be shocked to hear that we indulge him once in a while, but he gets pretty wholesome things. His favorites by far are bananas and papaya, and the smell of popcorn drives him wild.
I thought it would be fun to indulge him on his birthday with Homemade Dog Biscuits. Alright, who am I kidding…I bought dog bone cookie cutters 15 years ago and have been waiting for an excuse to use them! To say that he loves the treats would be an understatement. Try them for your four-footed friends – I'm sure they will love them, too.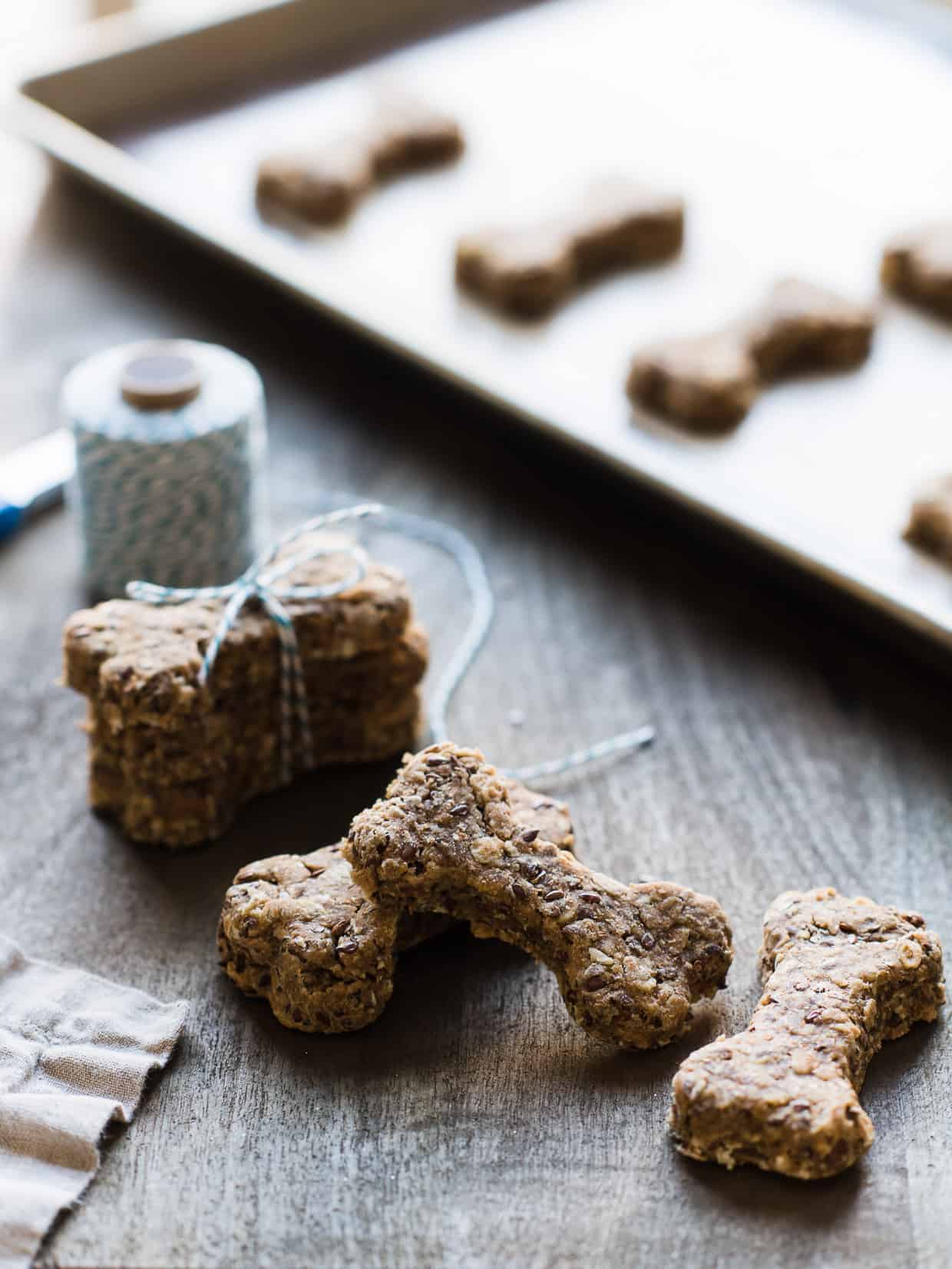 Update January 30, 2018
Several years ago, Wilbur passed away, but his little brother Bruno shares his love for these homemade dog biscuits. I recently filmed this video with him.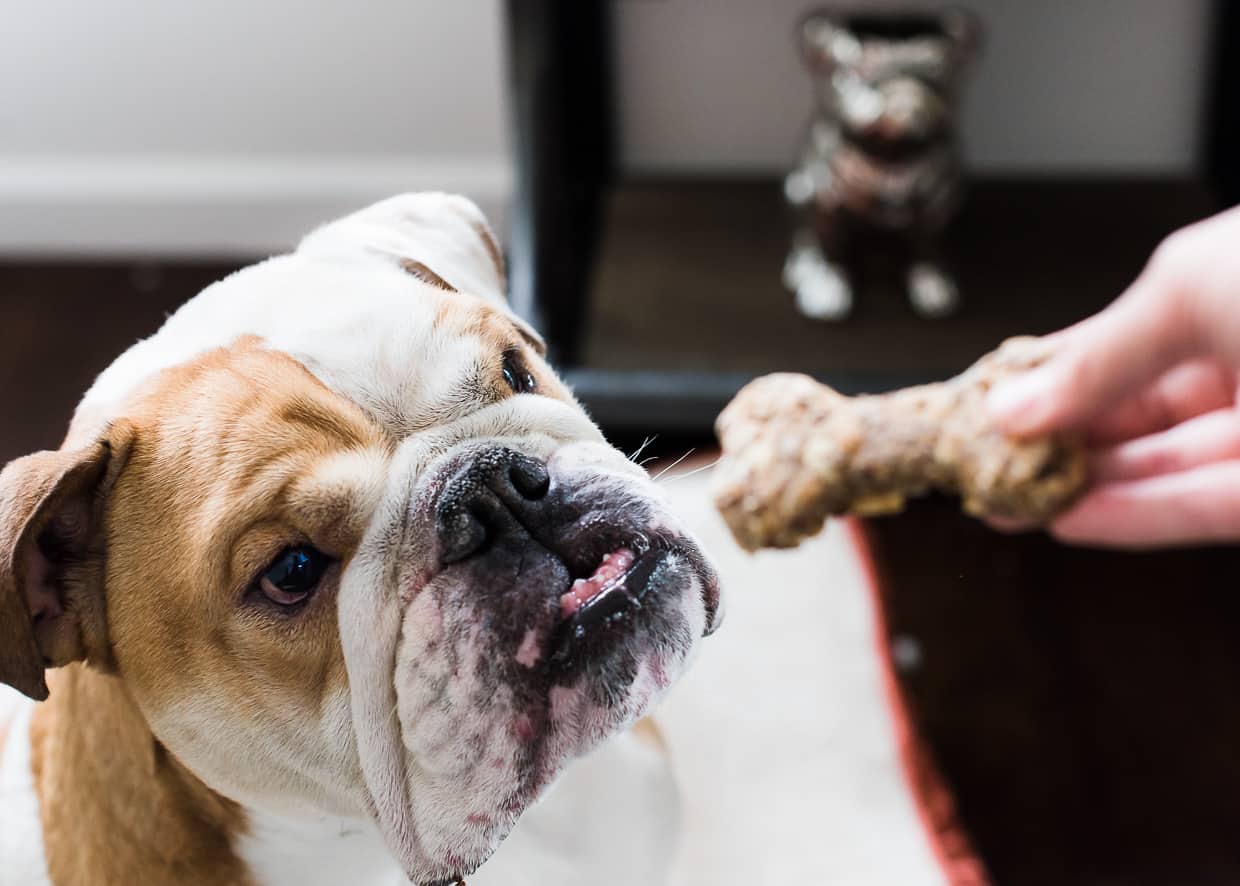 Envious of your dog's Homemade Dog Biscuits? Try these cookies with oatmeal that are perfect for humans!
Almond Butter Oatmeal Cookies (Gluten Free, Dairy Free)
White Chocolate Chip and Current Oatmeal Cookies
Chocolate Chip Cherry Oatmeal Cookie Bars
Pumpkin Chocolate Chip Oatmeal Cookies
Chocolate Oatmeal Cookies
Apple Cranberry Oatmeal Cookies
Homemade Dog Biscuits
Treat your furry friend with homemade dog biscuits! Your fur-baby will love these treats made with peanut butter, flaxseed, whole wheat and beef broth!
Ingredients
1

cup

whole wheat flour

1

cup

oats

1/2

cup

flaxseed

see notes

1/2 to 1

cups

beef broth

1/4

cup

peanut butter
Instructions
Preheat the oven to 350° F.

In a medium bowl, stir together the flour, oats and flaxseed. Mix in 1/2 cup beef broth and peanut butter. Mix well, adding additional beef broth if necessary to bring the mixture together to a thick dough. Form into a ball and turn out on a lightly floured surface.

Roll to about 1/4 inch thickness and cut out to desired shape.

Bake for about 20 minutes or until golden brown, flipping halfway.

Cool completely, then keep in an airtight container for about one week.
Notes
Note on flaxseeds: Since publishing this recipe, I have learned that the omega-3 fatty acids in the flaxseeds are better absorbed when ground first. While you can leave the flaxseed whole, the health benefits are much better when you take the time to grind the seeds!
Adapted from Gourmet Dog Biscuits by Ann Clark.
Nutrition
Calories:
129
kcal
|
Carbohydrates:
14
g
|
Protein:
4
g
|
Fat:
6
g
|
Sodium:
64
mg
|
Potassium:
157
mg
|
Fiber:
3
g
|
Calcium:
27
mg
|
Iron:
1.2
mg