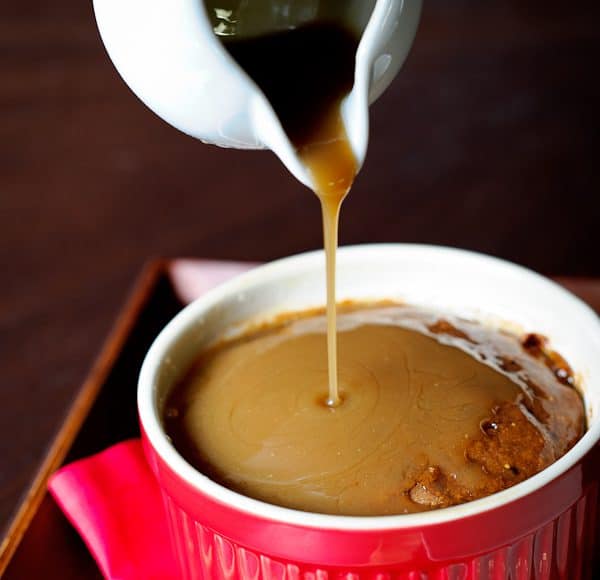 Sticky Toffee Pudding Cake with Figs
A spin on a traditional sticky toffee pudding, this Sticky Toffee Pudding Cake is made with figs and chocolate, then covered in decadent homemade toffee sauce and served with vanilla ice cream.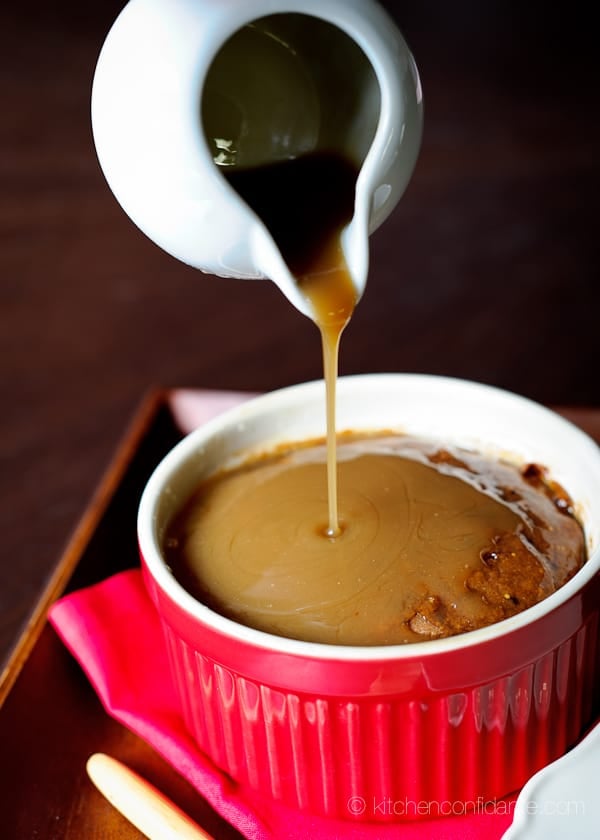 Sticky Toffee Pudding Cake with Figs
My baby boy turned six, and to celebrate, he helped to taste-test this new recipe of a sticky toffee pudding cake that we made with chocolate and figs.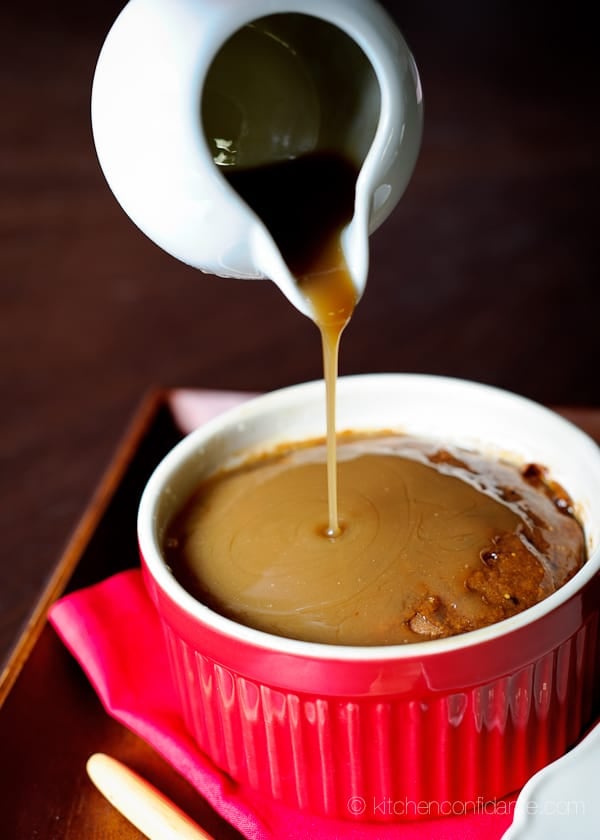 A Bittersweet Birthday
10.05.11
My little man turns a year older tomorrow. My baby will no longer be… a baby. I know I say that each year, but truly, at this time tomorrow, he will cross that invisible threshold, turning from five to six. He is now in the league of bigger boys, and I must stop thinking of him as a marginal toddler.
But he'll always be my baby.
He'll always be my deep thinker, my thoughtful one. The one who can melt my heart with one sentence. The one who said the other day, Mama, when I see that picture of your mom on your iPhone, I think she's really pretty. How I wish my mom were alive to meet my charmer. Her heart would have melted too.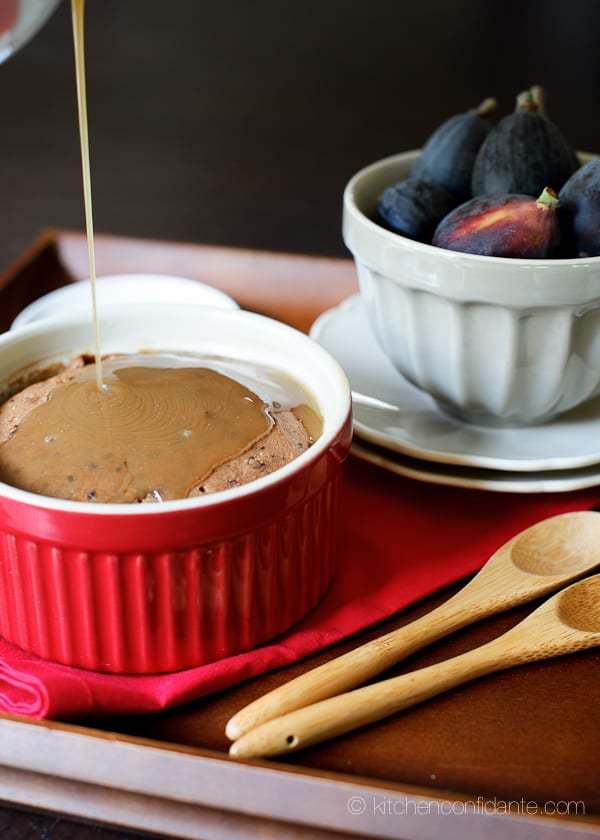 Sticky Toffee Pudding Cake with Figs
My little guy has been my sidekick in the kitchen, always observing, always tasting. Not so surprisingly, he can find the cilantro in the produce section and is the first to try the newest concoctions. He also asked that I put olives on his birthday cake. Clearly, he has some maturing to do in the food department. (Or does he? Maybe he's on to something.) But he was also the first to sneak a taste of this Sticky Toffee Pudding Cake, and I was happy to see his eyes light up. Mmm! He quickly tried to sneak some more.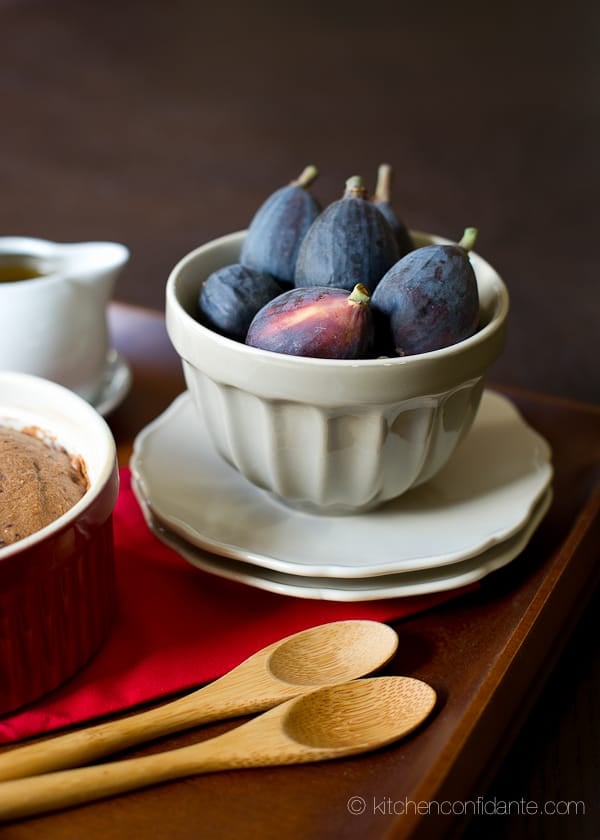 I'm not surprised. I knew he would adore this decadent dessert – one of his favorite treats is fig cereal bars, particularly of the Trader Joe's variety. Figgy sweetness has duped him into believing those bars are filled with chocolate. So when I had a strong craving for a classic Sticky Toffee Pudding, which is traditionally made with dates, I decided to create one with some gorgeous fresh figs. These late-season jewels are particularly wonderful, and a nice surprise in October.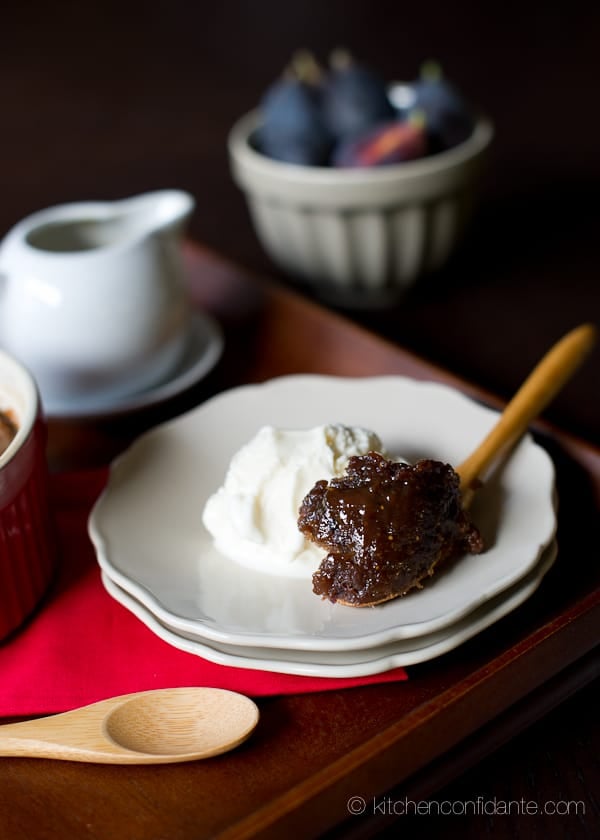 Of course, I can no longer call this a proper Sticky Toffee Pudding because my English friends would never approve. But the fig comes through beautifully, distinct but not overbearing. One spoonful into this dense sticky toffee pudding cake drenched in a warm toffee sauce, and your heart will melt, too.
More Sweets to Celebrate Birthdays
Birthday Cake Cookies
Nectarine Crumb Cake + Ice Cream Birthday Cupcakes
Peanut Butter Cup Ice Cream "Cake" Pie
Turning Two with a Custard Cake
Sticky Toffee Pudding Cake with Figs
I hope you enjoy this figgy sticky toffee pudding cake as much as we did! Serve with vanilla ice cream for added yumminess!
Ingredients
For the cake:
8

oz

fresh figs

about 8 individual figs

8

tablespoons

1 stick unsalted butter

1/2

cup

brown sugar

2

tablespoons

cocoa powder

plus 1 tablespoon for the pan

1

large egg

1

cup

cake flour

1/8

teaspoon

salt
For the Toffee Sauce:
8

tablespoons

1 stick unsalted butter

1/2

cup

brown sugar

1/2

cup

heavy cream
Instructions
For the Cake:
Prepare your baking dishes (ramekins, 8×8 brownie pan, or spring form pan may all be used) by buttering and lightly dusting with cocoa powder.

Trim the stems off the figs and slice in half. In the bowl of a food processor, place the figs and process until they are puréed. Set aside.

In a bowl of an electric mixer with a paddle attachment, cream the butter and sugar until smooth and light in color.

Gradually add the cocoa powder and mix well. Blend in the egg, scraping down the sides of the bowl.

Add the cake flour and salt on low speed, mixing until just incorporated. Stir in the fig purée.

Pour into baking dish(es) and place those in a baking pan filled partially with water in the oven to bake.

Baking time will depend on your baking dishes. In general, the cakes will bake for about 30 minutes, give or take. Just be sure to test with toothpick – when inserted, it should be clean when removed. For larger baking dishes, it will take closer to 40 minutes total baking time.
For the Toffee Sauce:
Place the butter, brown sugar, and heavy cream in a small heavy saucepan over low-medium heat. When the sugar has dissolved and the sauce has darkened and is thick enough to coat the back of a spoon, it is ready.

When the cakes are baked, remove from the oven. Poke many holes into the cakes with a toothpick, and spoon about half the sauce over them, letting the cakes absorb the gooeyness.

At this point, the cakes may sit for up to 2 hours at room temperature, or overnight in the refrigerator.

To reheat the pudding cakes, place in a 300° oven for about 10 minutes, or until heated through. Otherwise, let it sit for at least 20 minutes to allow the sauce to absorb into the cake, then serve whilst warm, along with vanilla ice cream and remaining toffee sauce.
Notes
Recipe adapted from Sticky Toffee Pudding by Jamie Oliver and Gourmet, March 2005 via Epicurious.
Nutrition
Calories:
444
kcal
|
Carbohydrates:
45
g
|
Protein:
4
g
|
Fat:
29
g
|
Saturated Fat:
18
g
|
Polyunsaturated Fat:
1
g
|
Monounsaturated Fat:
8
g
|
Trans Fat:
1
g
|
Cholesterol:
97
mg
|
Sodium:
237
mg
|
Potassium:
165
mg
|
Fiber:
2
g
|
Sugar:
32
g
|
Vitamin A:
989
IU
|
Vitamin C:
1
mg
|
Calcium:
56
mg
|
Iron:
1
mg