Sweet Potato Challah
Bring the aroma of autumn indoors when you bake tender loaves of Sweet Potato Challah. It's simpler than you might think, even the braiding!
Sweet Potato Challah
Bring the aroma of autumn indoors when you bake tender loaves of Sweet Potato Challah.
There are a thousand puzzle pieces scattered all over our dining room table. The colors all seem to bleed into one another, and if you don't squint just so, they all look the same. But we've got the outline finished, and slowly but surely, it's filling in. Each time I pass by, I'm determined to find a piece and click it into place.
Puzzles are more of a wintertime activity for us, for when the cold and rain keep us indoors, and all I want to do is turn on the oven and bake something delicious while the family pecks away at games and puzzles. My daughter surprised me by asking to buy a new puzzle, but I do think the nesting bug has bit us all…by the time autumn weather brings its chill, we will be very much ready for it.
And I seem to have already been bit by the baking bug.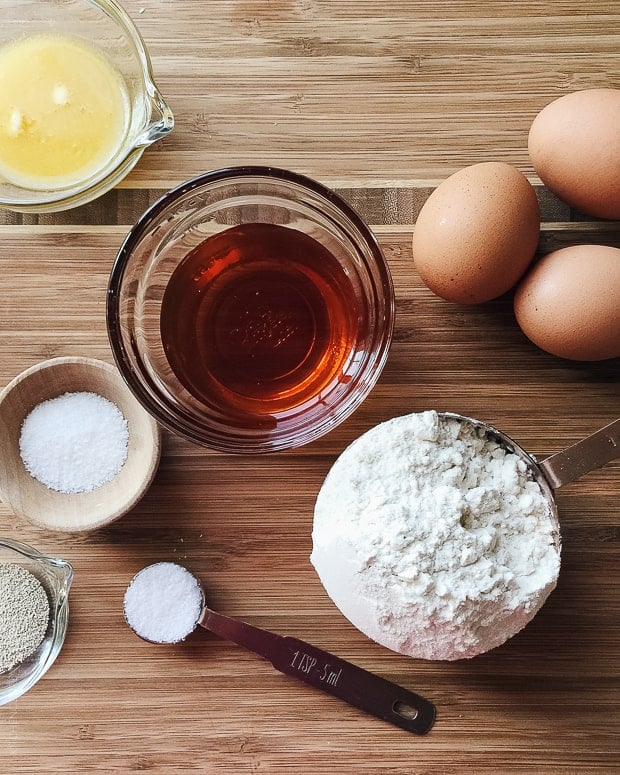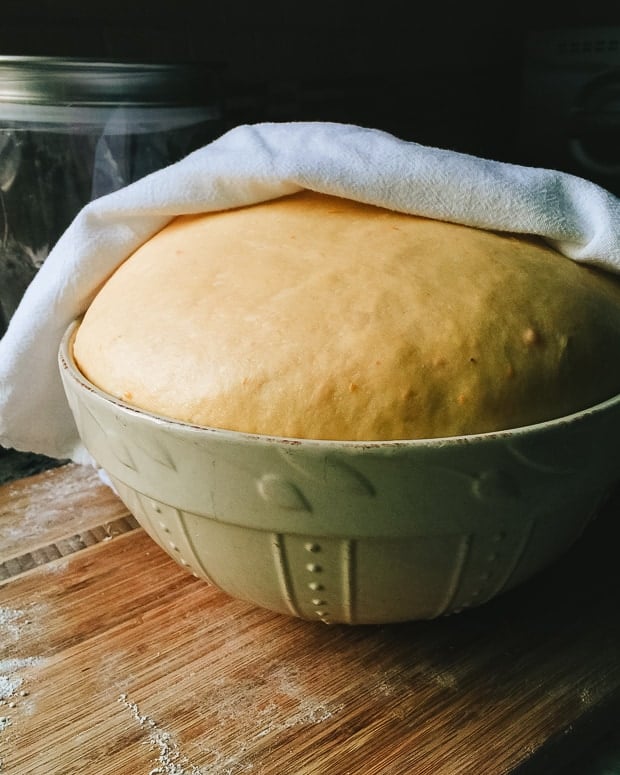 Nothing feels more cozy than transforming humble ingredients, kneading in a little love, and smelling it rise in the oven – I made this Sweet Potato Challah for the KitchenAid Kitchenthusiast blog using their beautiful Convection Digital Countertop Oven. It proved to be perfect especially for when the baking bug bites on a warm weather day – rather than firing up a large oven, I can use my countertop oven. Plus it's been great for every day toasting, and I know it will come in handy during the holidays when it feels like I can't have enough ovens running.
As for making challah – please, if you haven't already, give it a try! It's simpler than you think, even the braiding. I explain it all over on The Kitchenthusiast. And when you do make it, set aside one of the loaves for the overnight Baked Buttermilk French Toast with Oat Streusel I made with this very bread. I assure you, it's worth every minute and every speck of flour on your countertops!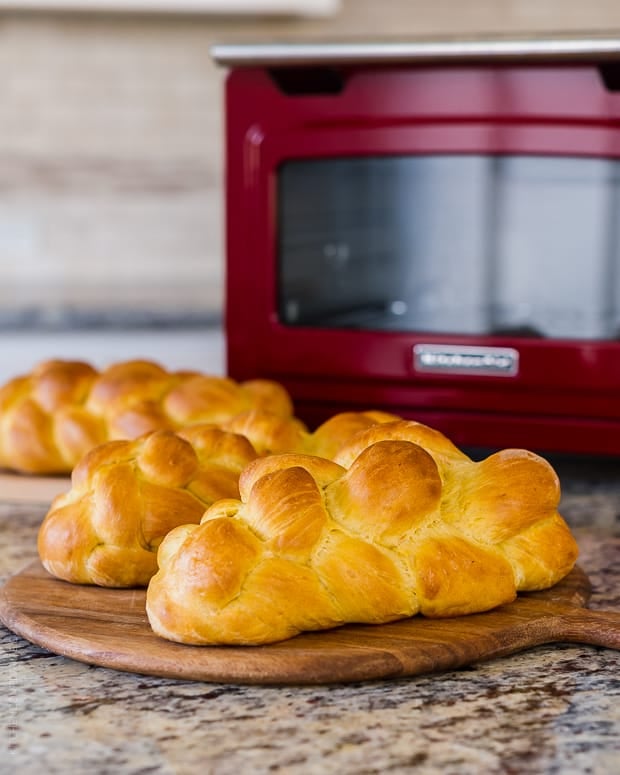 Please join me and find the recipe for Sweet Potato Challah on the KitchenAid blog: The Kitchenthusiast.
Disclosure: This post was brought to you in collaboration with KitchenAid. Thank you for supporting brands that I love – posts like these help behind the scenes at Kitchen Confidante. Thank you for making my blog a part of your day!
MORE SWEET POTATO RECIPES TO TRY
Chipotle-Spiced Sweet Potato Tacos
Sheet Pan Moroccan Chicken with Broccoli Rice and Sweet Potatoes
Sweet Potato Bebinca: Goan Pudding Cake
Sweet Potato Pancakes
Roasted Cauliflower and Sweet Potato Chowder