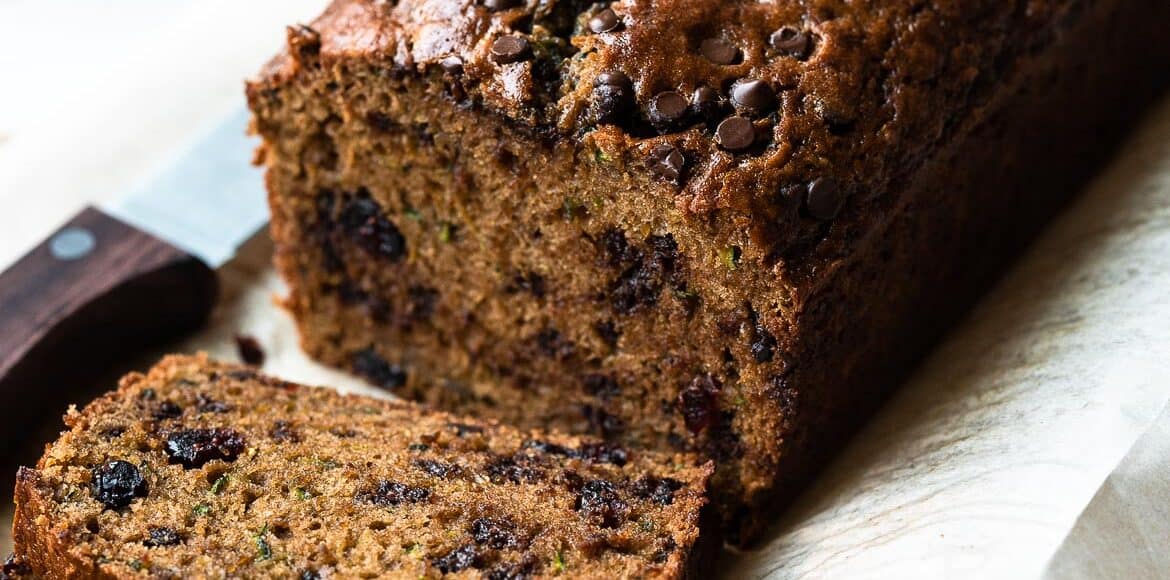 Zucchini Bread
Time Away | More Zucchini I'm taking a little time off to spend some much needed R&R with my family and an early celebration of my upcoming 10th wedding anniversary. I hope you enjoyed the lovely guest post from Amanda Opaluch, of The Cilantropist. In…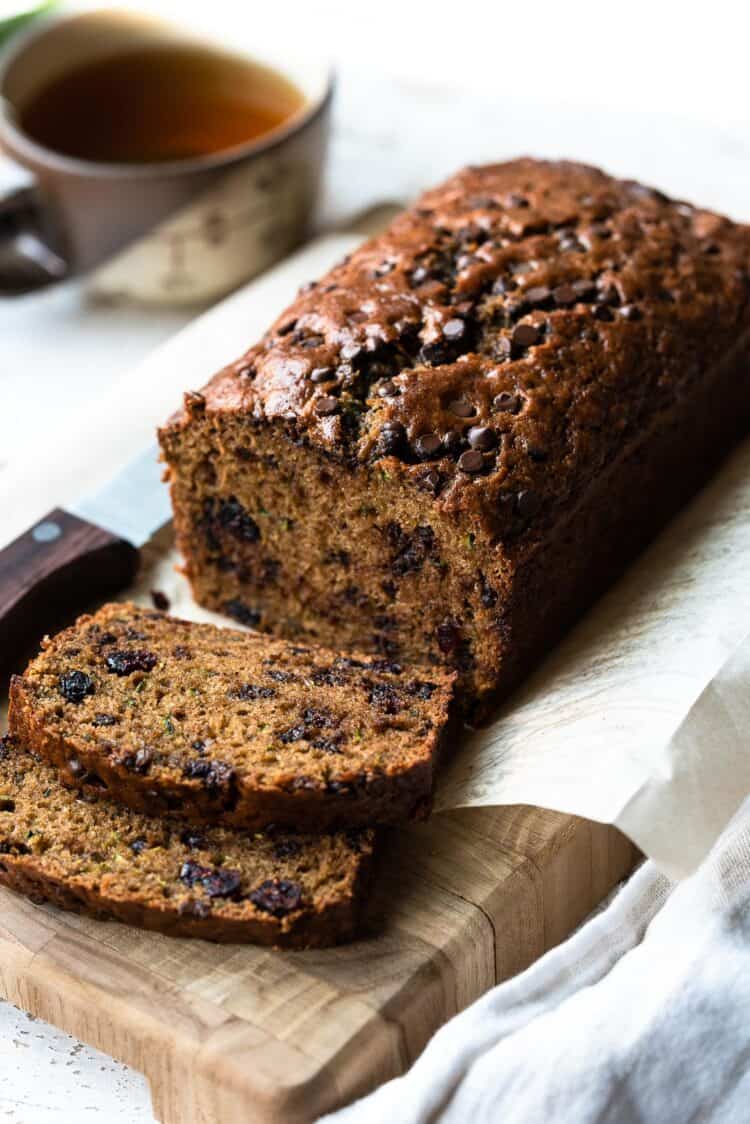 Zucchini Bread
Time Away | More Zucchini
I'm taking a little time off to spend some much needed R&R with my family and an early celebration of my upcoming 10th wedding anniversary. I hope you enjoyed the lovely guest post from Amanda Opaluch, of The Cilantropist. In keeping with the beautiful zucchini that is in season, here is a recipe that is adapted from my dear and lifelong friend, Linda. Chock full of good-for-you zucchini and almond meal, it becomes more of a cake than a bread with delicious dried cherries and chocolate chips. I hope you enjoy it.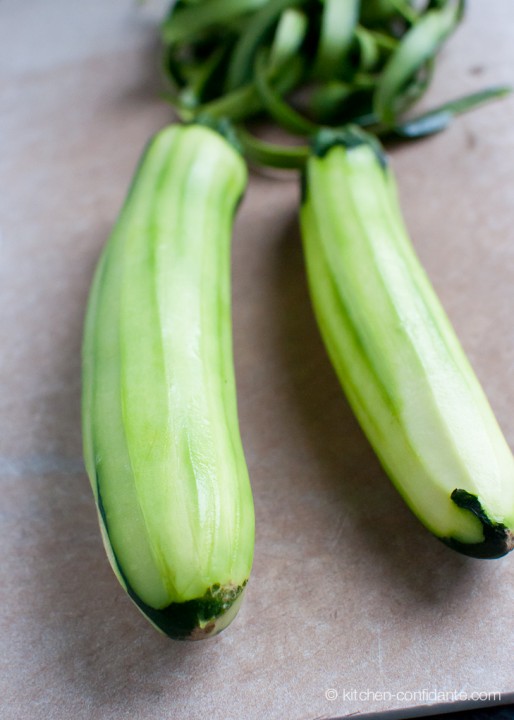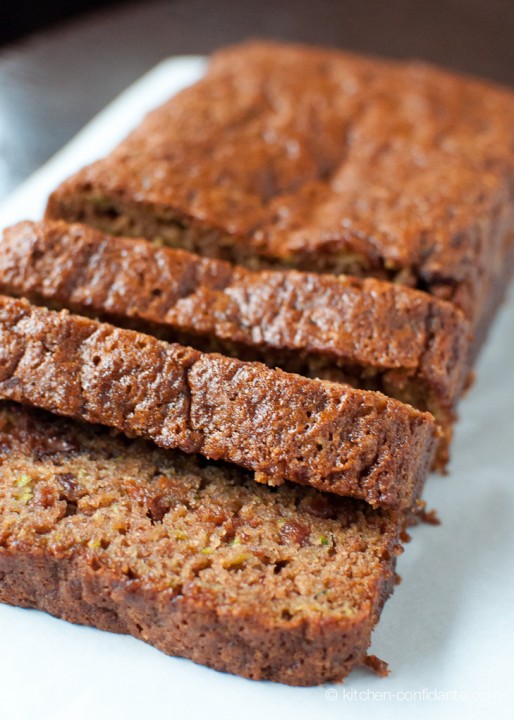 This quick bread is chock full of good-for-you zucchini, dried cherries and chocolate chips!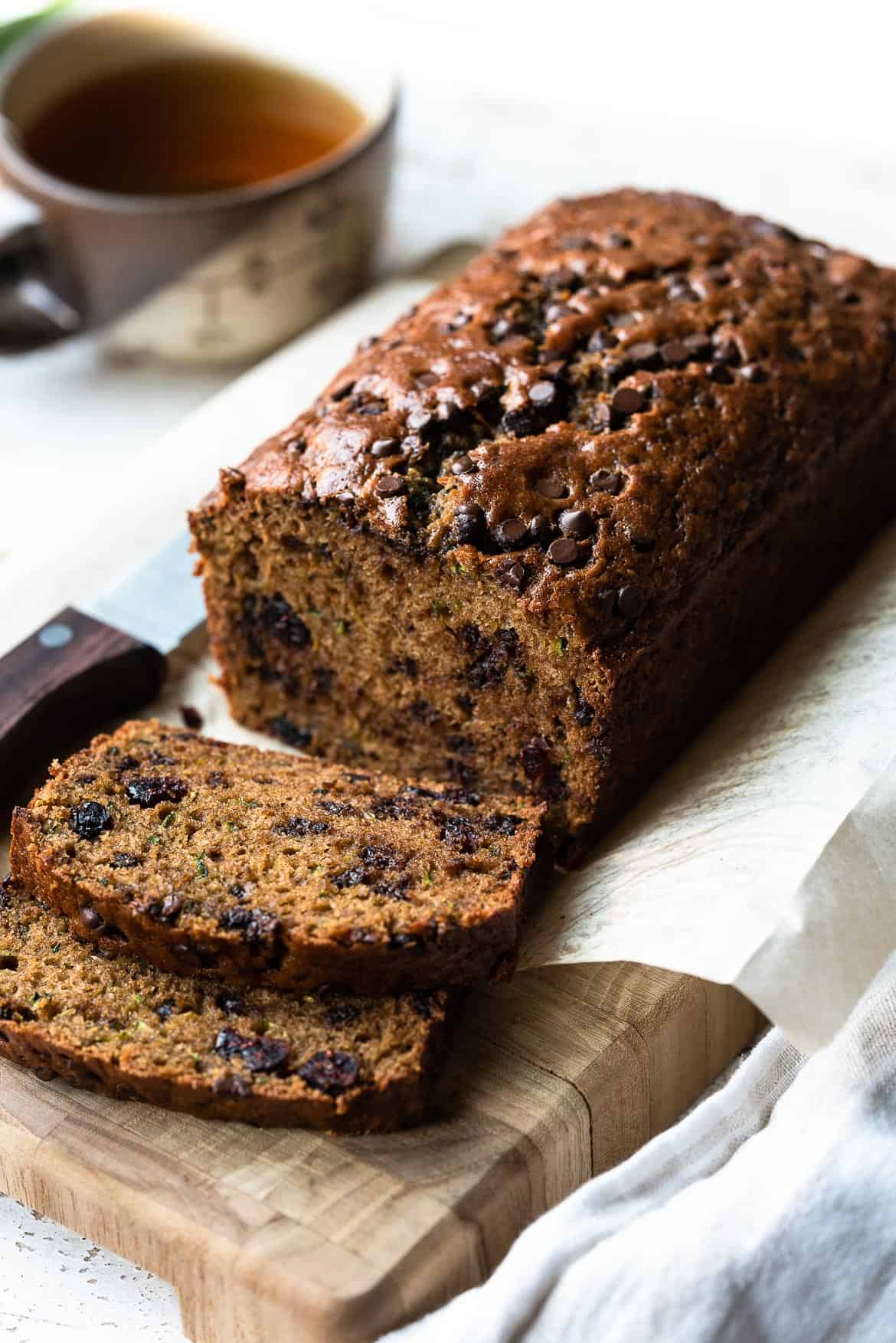 Print Recipe
Ingredients
2 cups grated zucchini (about 2 medium zucchinis)
1/2 cup brown sugar
1/2 cup granulated sugar
1 egg
1/3 cup canola oil
1 cup almond meal
1/2 cup all purpose flour
1/2 teaspoon baking soda
1/4 teaspoon baking powder
1/2 teaspoon salt
1/2 teaspoon cinnamon
1/2 teaspoon nutmeg
1/2 cup chopped dried cherries (or substitute dried cranberries)
1/2 cup chocolate chips
Instructions
Preheat oven to 350°. Grease a loaf pan and set aside.
In a medium bowl, mix zucchini, sugars, egg and oil. In a separate bowl, combine the almond meal, flour, baking soda, baking powder, salt, cinnamon and nutmeg. Combine with the zucchini mixture and mix well. Stir in the cherries and chocolate chips.
Bake in the oven for 45-50 minutes, or until a toothpick inserted in the center comes out clean.