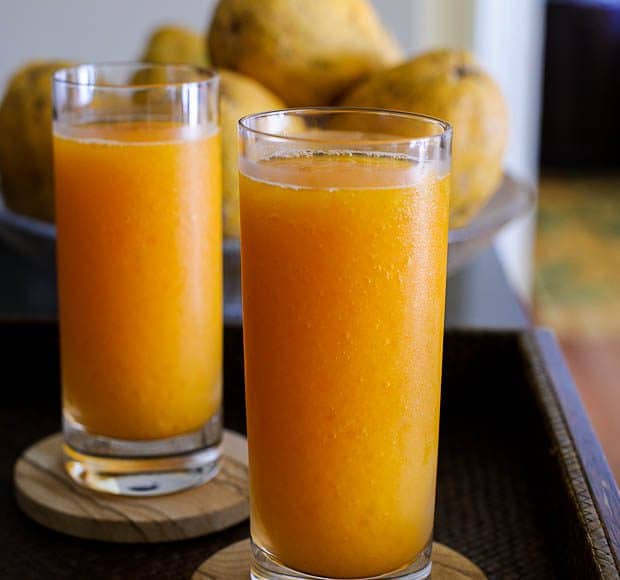 Simple Sundays | Papaya Slushy
With summer beckoning its hot, lazy days so temptingly ahead, my mind is lured into a state of vacation. I close my eyes and am transported to a place of aloha, where time is just a suggestion. Wake when you want to wake. Play when…
Simple Sundays | Papaya Slushy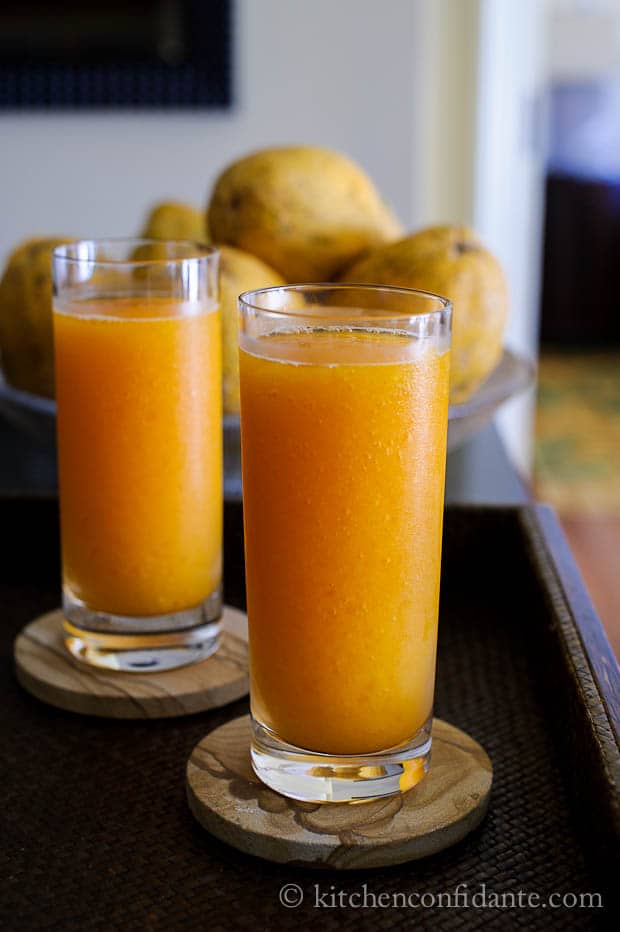 With summer beckoning its hot, lazy days so temptingly ahead, my mind is lured into a state of vacation. I close my eyes and am transported to a place of aloha, where time is just a suggestion. Wake when you want to wake. Play when you want to play. Eat when you want to eat.
I dream of paradise, of mangoes and pineapples, and most especially, of papaya. Funny enough, when I first encountered papayas, I was a little girl, about my son's age, vacationing in the Philippines.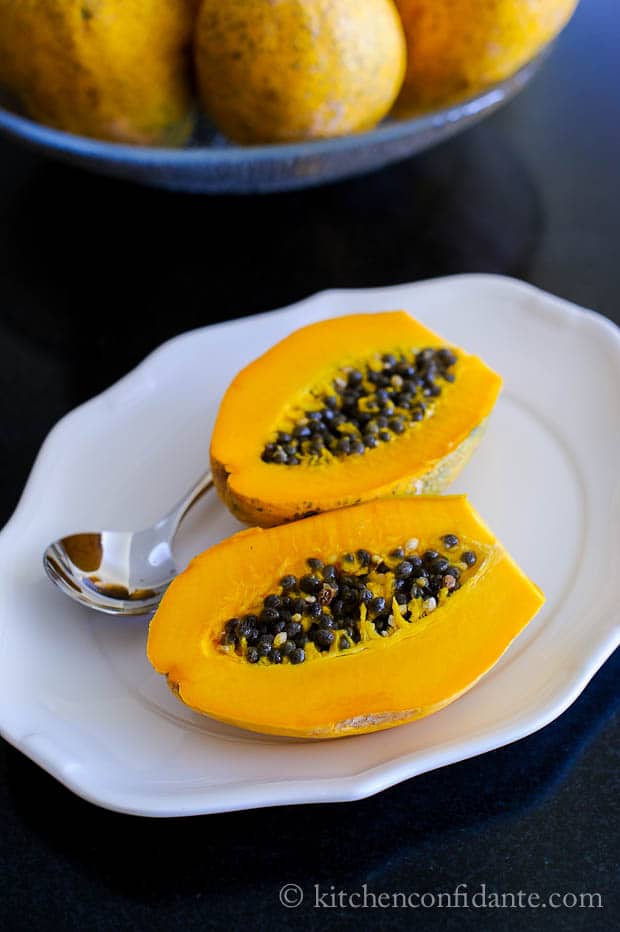 I scrunched up my face as my mother sat across from me; I watched with a critical eye as her spoon scooped glossy egg-like seeds from the vibrant fruit. With each spoonful, she was in bliss – her transplanted tongue had not had such sweet papaya in years. As I watched her, I turned away in disgust – I was convinced that it smelled quite putrid.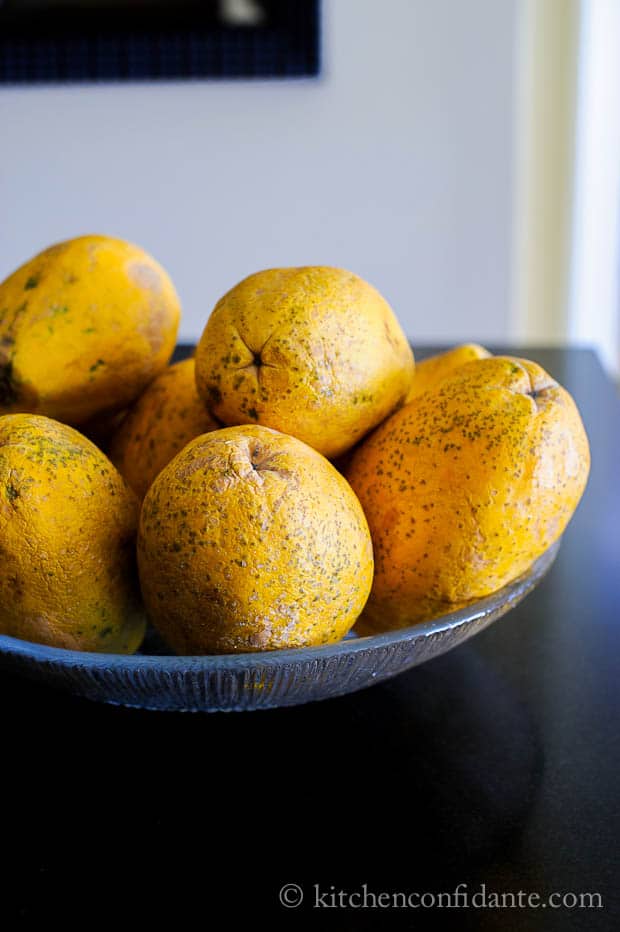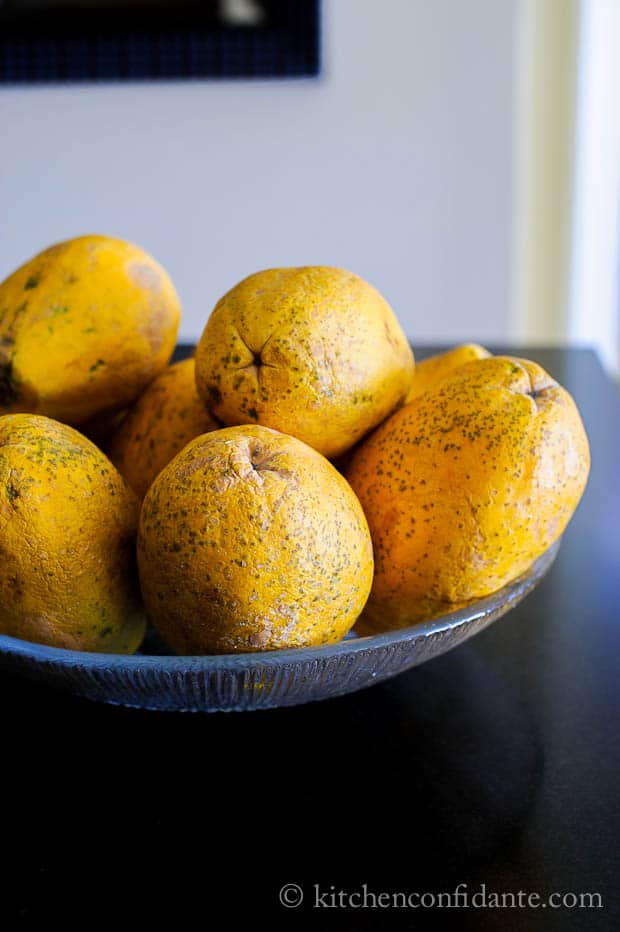 Show me a bowl of ripe papayas today, however, and my heart will swoon. My tastebuds have been convinced, and to me there is nothing better than to eat a papaya simply, as my mother had. But perhaps a sip of a cool Papaya Slushy will force me to slow down even more. Each sweet sip transports me to paradise, even if my feet are firmly planted on my kitchen floor.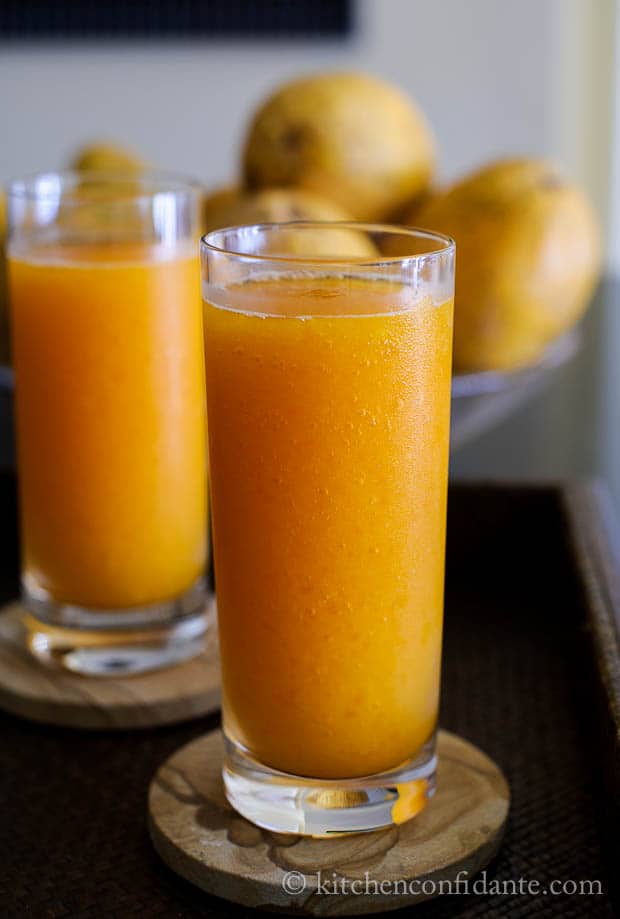 There's nothing better than beating the summer (ideally island) heat with a sip of something cool and sweet. Find the ripest and sweetest papayas you can and you'll be transported in no time.
Print Recipe
Ingredients
3-4 medium ripe papayas, seeds removed (It should yield about 3-4 cups of fruit from the rind)
1/4 cup agave nectar or simple syrup (below), to taste
squeeze of fresh lime juice (optional)
4 cups crushed ice
Instructions
Spoon the fruit from the papayas into a blender and puree until smooth. Sweeten to taste and add squeeze of lime, if desired. Add ice and blend until slushy. Pour into glasses and serve immediately.
Simple Syrup
Makes 1 cup.
INGREDIENTS
1 cup water
1 cup sugar
DIRECTIONS
Combine water and sugar in a saucepan and bring to a boil over medium-high heat. Reduce heat to low and simmer until sugar dissolves, about 3-4 minutes. Cool completely.