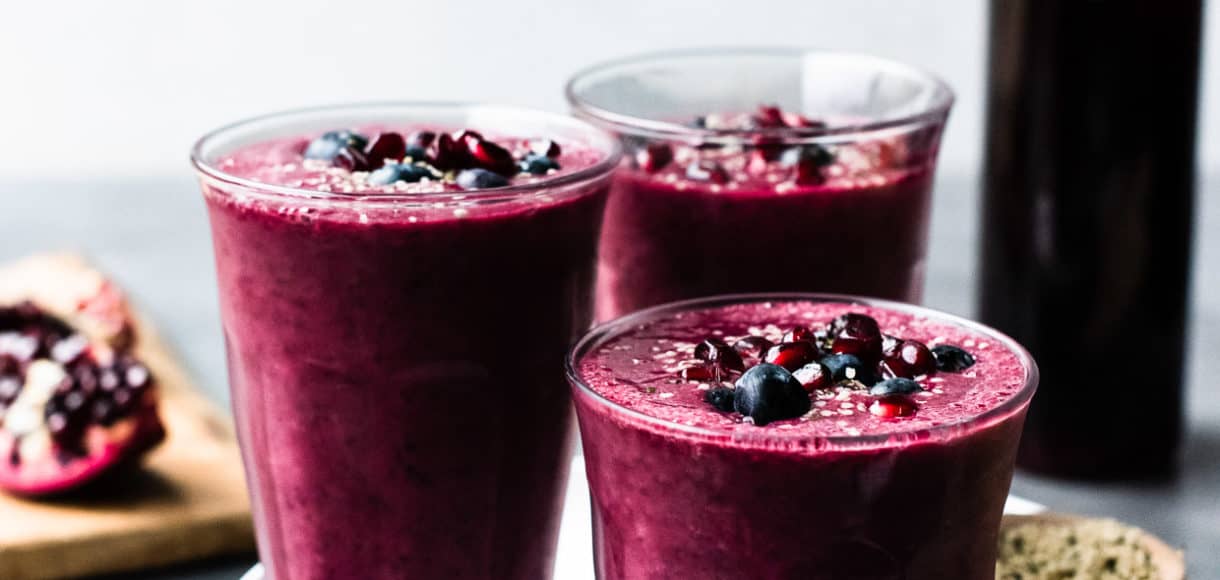 Pomegranate Berry Smoothie
A Pomegranate Berry Smoothie is a wholesome, refreshing way to start the day, refuel after a workout, or to tide you over to the next meal!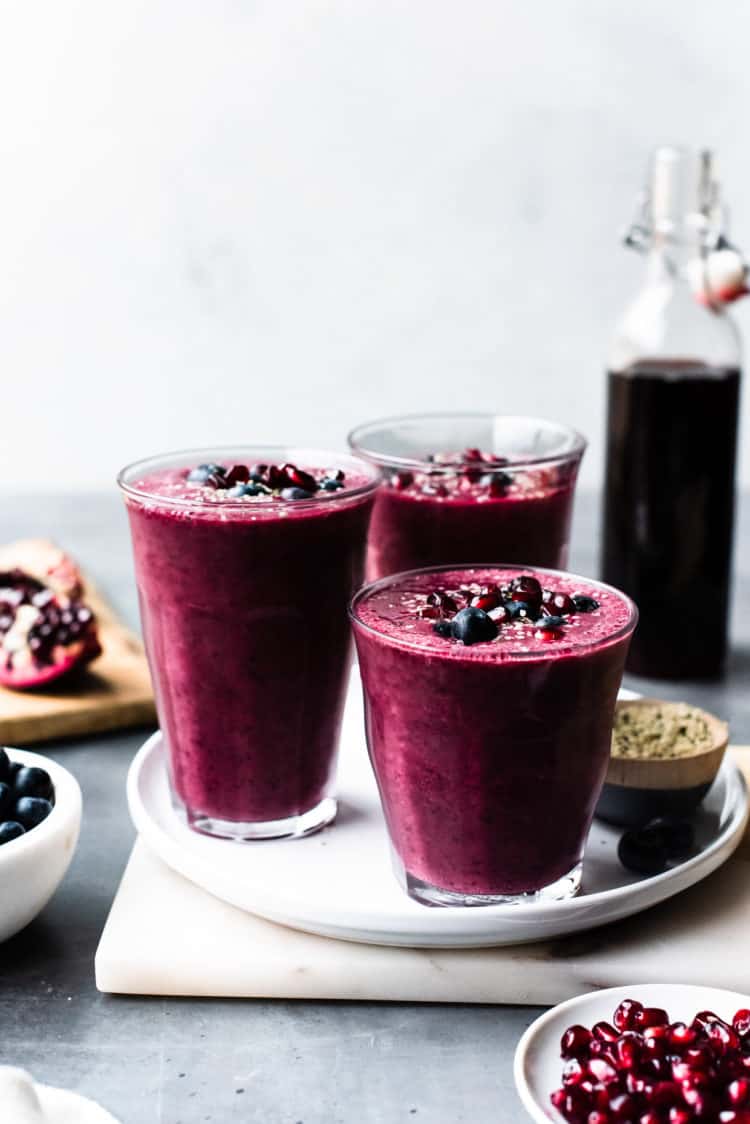 Pomegranate Berry Smoothie
One of the benefits of the holiday break for me, believe it or not, is having more time for exercise. Despite the cookies and cakes and rich holiday foods, the close of the year meant that deadlines had been met and my final push at work was done. During my busy season, despite my best efforts, my workout routine suffers, and I felt it sorely (pun intended) when I finally was able to start working out again on a regular basis. So even if the sweets were everywhere, I was getting stronger and stronger, bit by bit.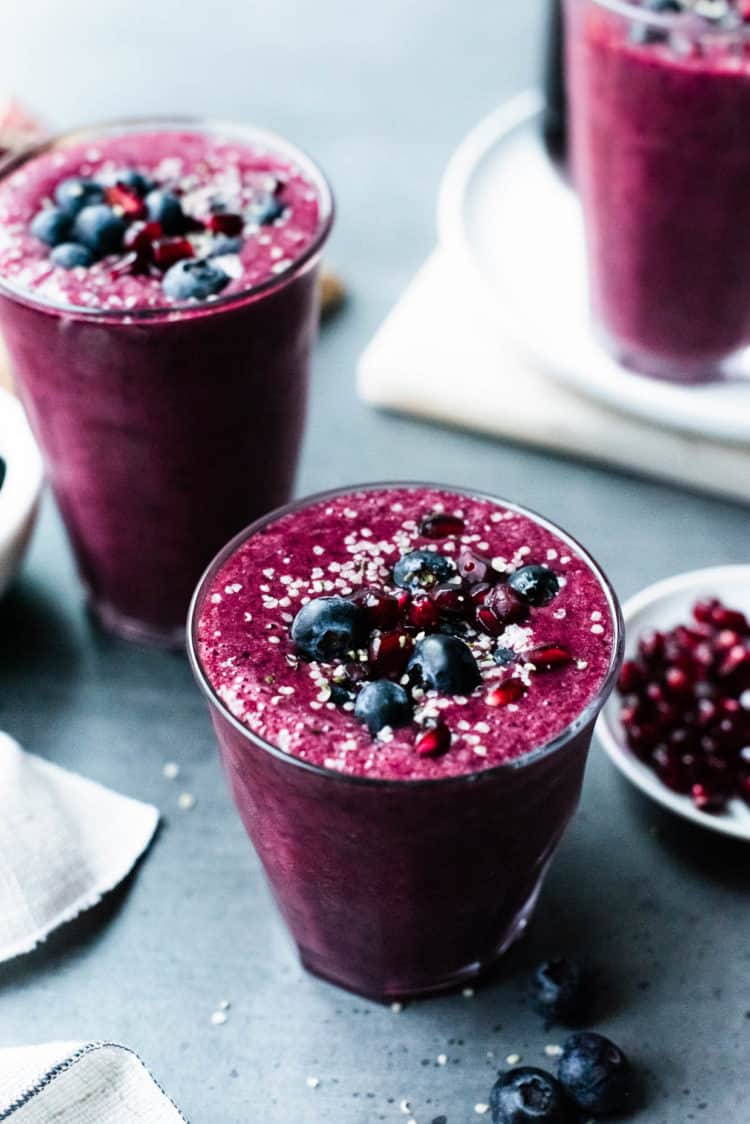 Now that the kids are back to school today, I was able to meet up with my workout buddies for the first time in forever to sweat it out. It felt so good to run outside and catch up with everyone! The year is off to a good start, and I've made a promise to myself that no matter how busy things get for me next holiday season, I won't let it get so busy that my health and fitness suffers again. I'll have to remind myself to return to this post next November ;)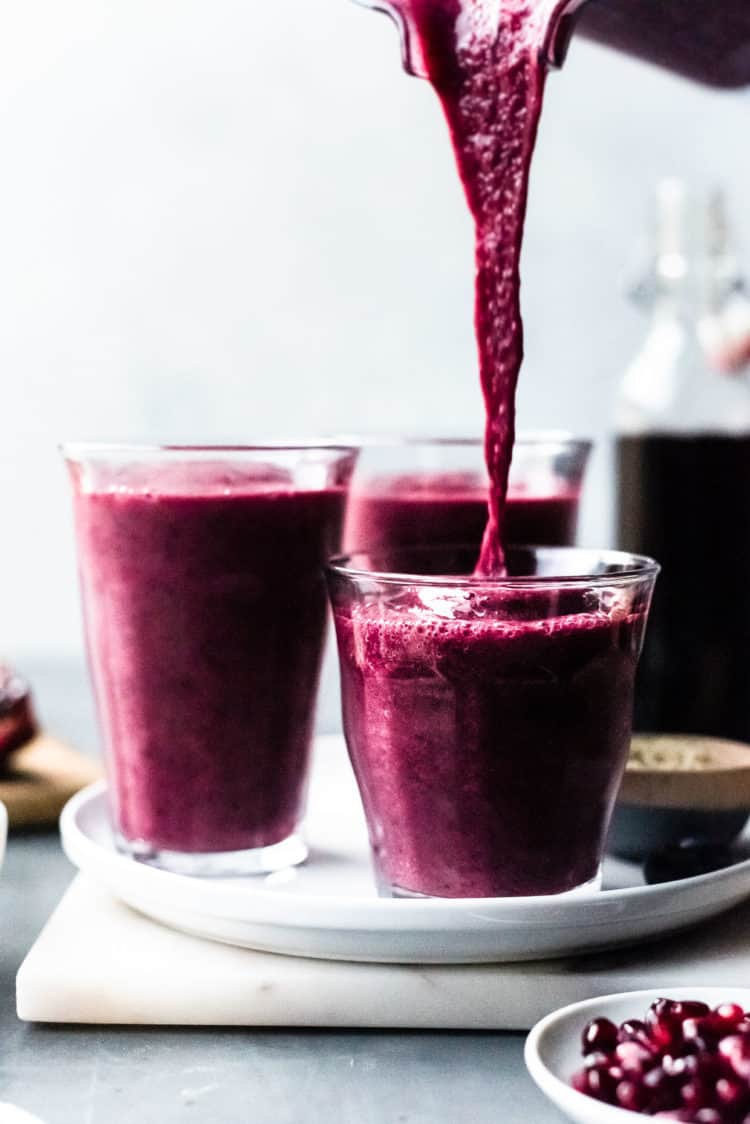 With each spin on the Peloton and boot camp with friends, I feel more energized, and to keep that feeling going all day long, I've been turning more and more to my favorite smoothies. Lately, I've been churning out this Pomegranate Berry Smoothie to refuel and rehydrate after my workouts. It's chock full of antioxidants, vitamin C, and has anti-inflammatory properties – all good things to keep us healthy this time of year! So if you're working on any resolutions, or simply want to find a new smoothie to try, give this one a whirl and let me know how it goes!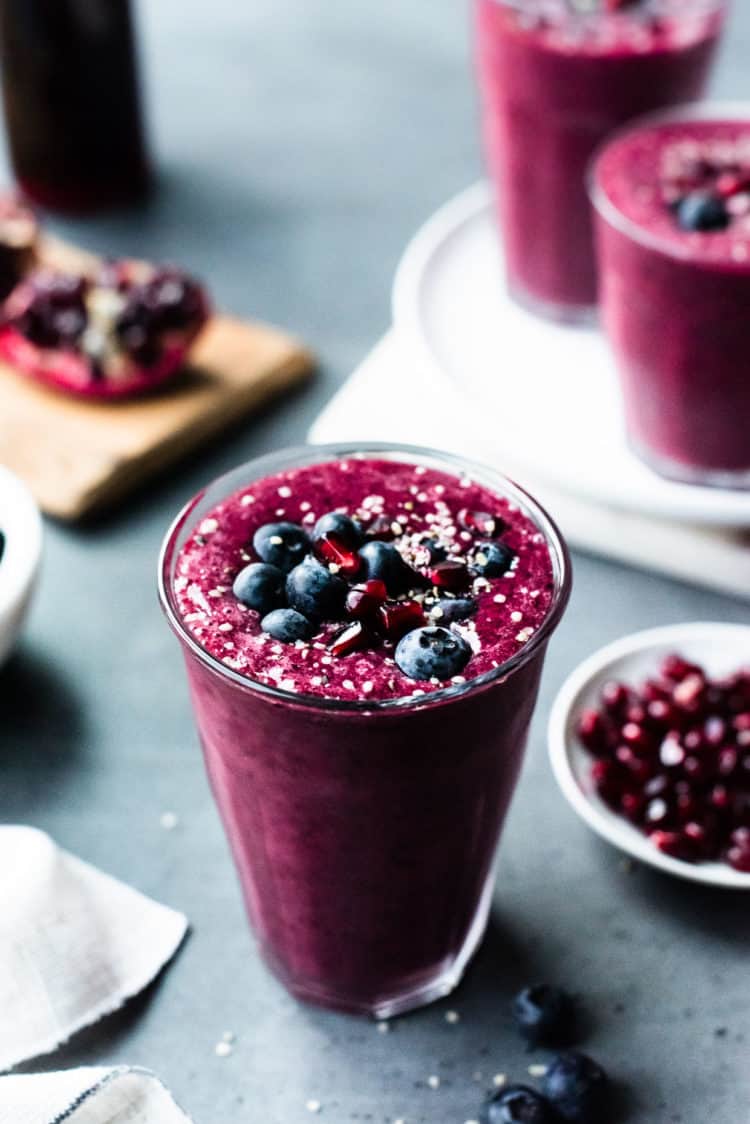 If you enjoyed this Pomegranate Berry Smoothie, you may also like:
Peaches and Cream Green Breakfast Smoothie
Fig and Almond Butter Smoothie
Piña Colada Green Smoothie
Green Smoothie Popsicles
Açaí Smoothie
Green Smoothie Bowl
Carrot Mango and Kiwi Smoothie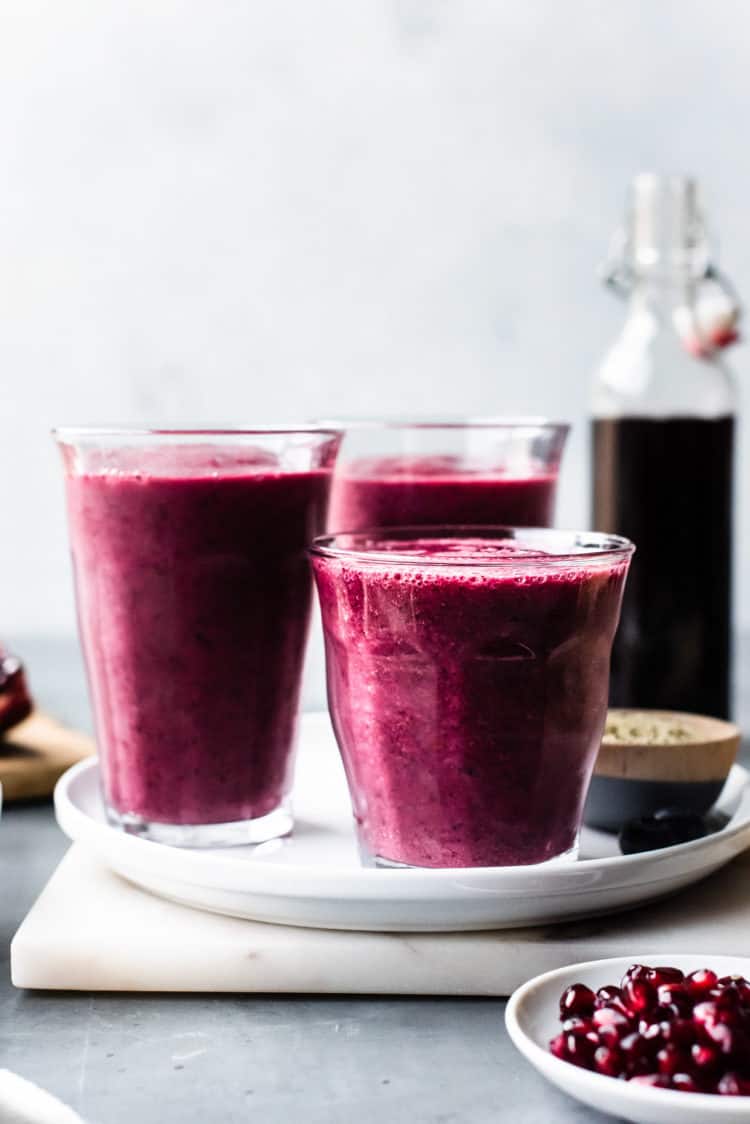 More Pomegranate Recipes to Try
Quinoa Salad with Roasted Red Beets, Oranges and Pomegranate
Cranberry Pomegarante Baked Brie
Cranberry Pomegranate Mojito
Mascarpone Stuffed Dates with Pomegranate and Honey from Foolproof Living
Stuffed Eggplant with Meat and Tahini
Pomegranate Tart with Hibiscus, Lemon, and Almond Flour Crust from Bojon Gourmet
Citrus and Avocado Salad with Quick-Pickled Fennel
Cheesy Apple Bites from Foolproof Living
Winter Jeweled Salad from Vanilla and Bean
Chestnut Salad with Pomegranate Dressing
Winter Punch from Vanilla and Bean
Herbed Kale Salad with Persimmon, Pomegranate and Maple-Cumin Dressing from Bojon Gourmet
Pomegranate Berry Smoothie
Fuel up or refuel with a refreshing Pomegranate Berry Smoothie full of antioxidants and vitamin C!
Ingredients
1

cup

unsweetened pomegranate juice

1

ripe

banana

1

cup

frozen blueberries

1

cup

frozen strawberries

1/4

cup

pomegranate arils

for garnish
Instructions
In the jar of a blender, add pomegranate juice, banana, berries, and arils. Blend until smooth. Pour in a glass and enjoy immediately!
Nutrition
Serving:
1
serving
|
Calories:
149
kcal
|
Carbohydrates:
36
g
|
Protein:
1
g
|
Fat:
1
g
|
Sodium:
13
mg
|
Potassium:
481
mg
|
Fiber:
4
g
|
Sugar:
29
g
|
Vitamin A:
40
IU
|
Vitamin C:
51.6
mg
|
Calcium:
25
mg
|
Iron:
0.6
mg