Simple Sundays | Berry Flaxseed Muffins
"If I pull out the right sock, it'll be a lucky day," I thought to myself. My hand fished inside the dryer, feeling around for my precious sock. When I pulled it out my heart leapt – in my right hand was the right sock,…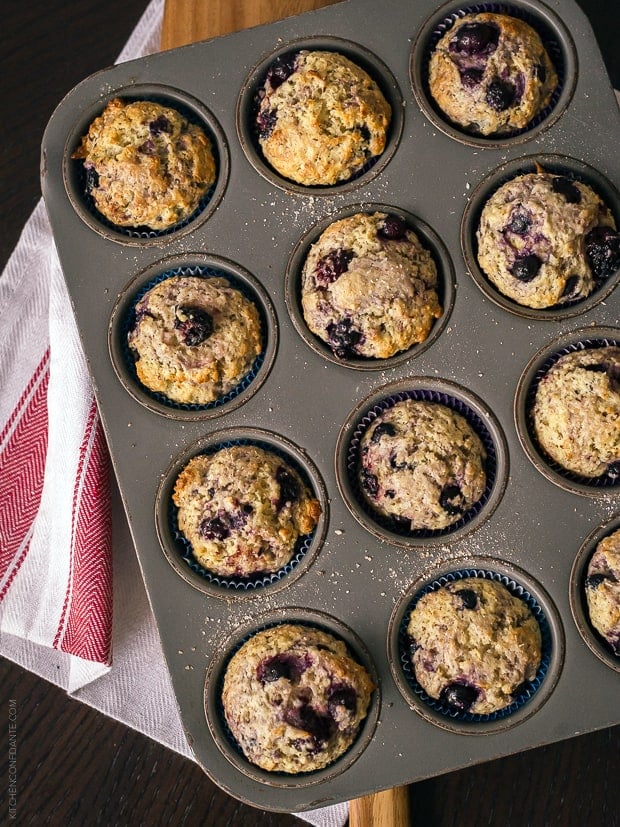 Simple Sundays | Berry Flaxseed Muffins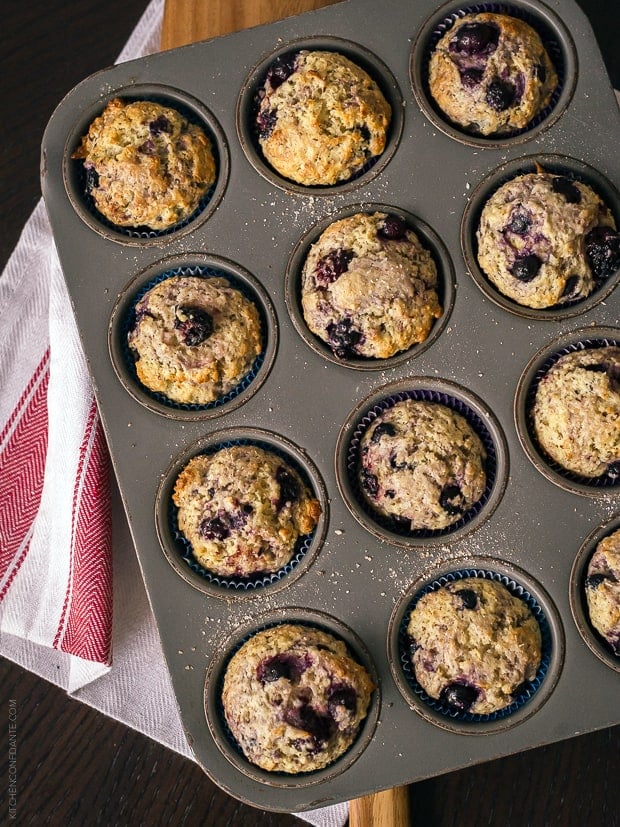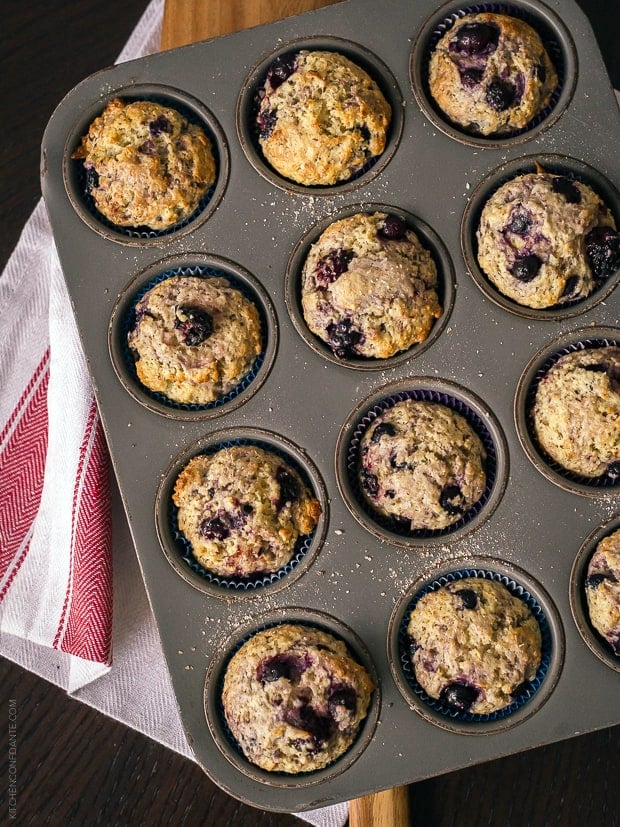 "If I pull out the right sock, it'll be a lucky day," I thought to myself. My hand fished inside the dryer, feeling around for my precious sock. When I pulled it out my heart leapt – in my right hand was the right sock, the perfect pair to the left in my left hand.
Was it a lucky day? I don't know. But it reminded me how I used to believe in luck a long time ago.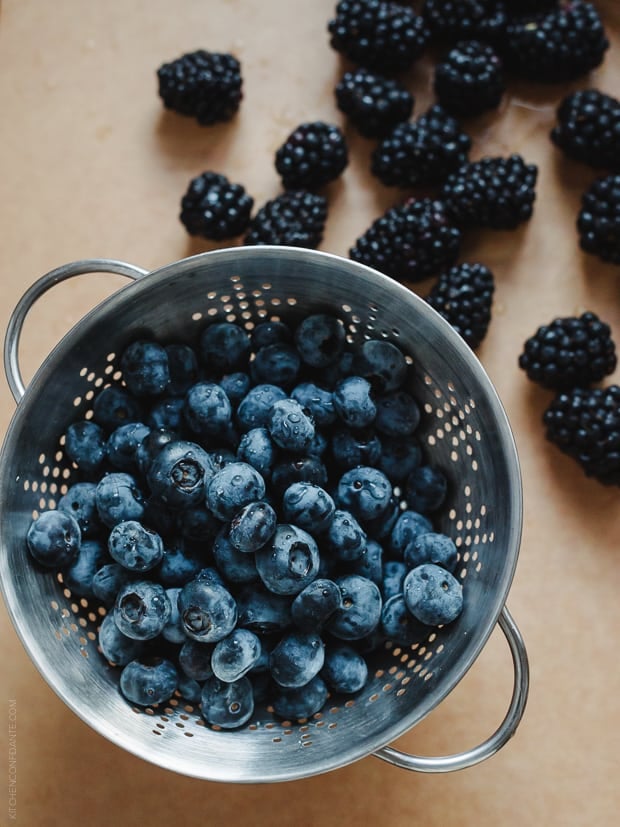 I used to stand at the bus stop in front of my high school, looking down the long boulevard for my bus to make its way to take me home. "It'll be here by the time I count to 20," I would say to myself, and begin the countdown, convinced that if it arrived by the time I reached one, luck was on my side. If the bus didn't appear, I would begin again, with a new number (a higher one, like 100). My gambles with luck would mostly take place on inclement days, when the snow fell or the umbrella did nothing to shield me from the wind and rain. And while there were some lucky days, it was more of a little mind game I would play to pass the time.
That was long ago, and so buried in my memories, but it all came back when I found that matching sock. And I laughed inspite of myself. How very silly.
What do you think of luck?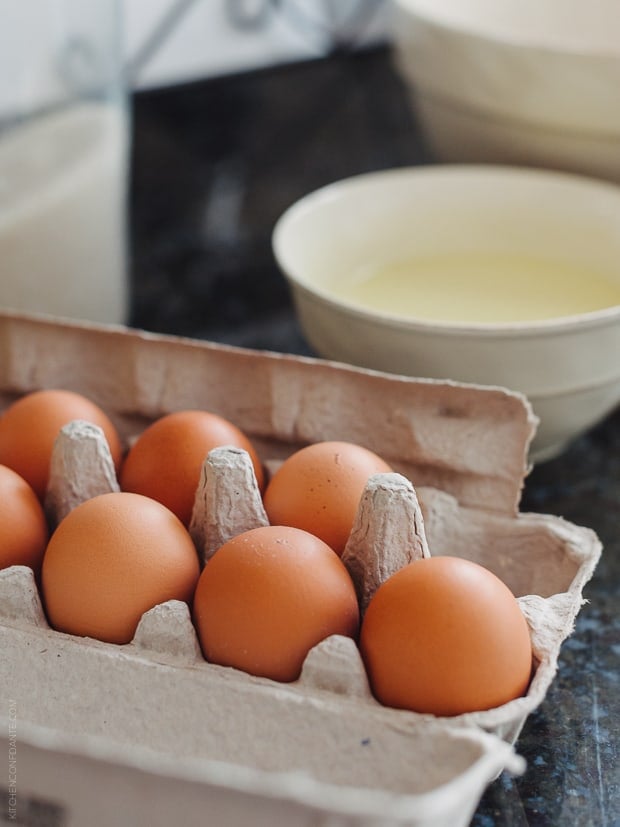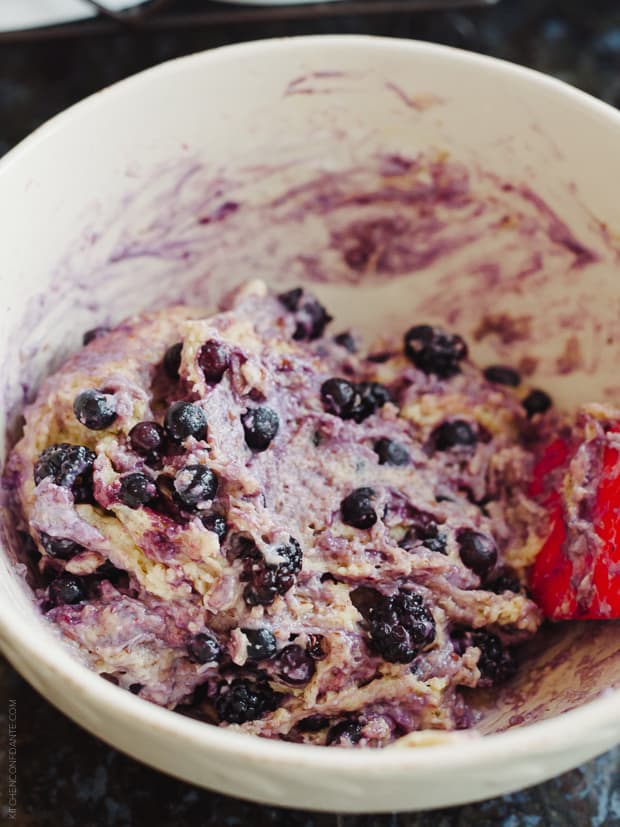 These days, I believe in making our own luck. And if that seems too difficult, I just focus on making our own happy. Finding happiness and making happiness are two very different things, you see. Making happiness is taking those beautiful blueberries and blackberries and rinsing them under the water. Making happiness is sipping your coffee and cracking eggs into a bowl. Making happiness is seeing the batter tinge blue and purple with every stir. Making happiness is pulling out a batch of Berry Flaxseed Muffins on a Sunday morning.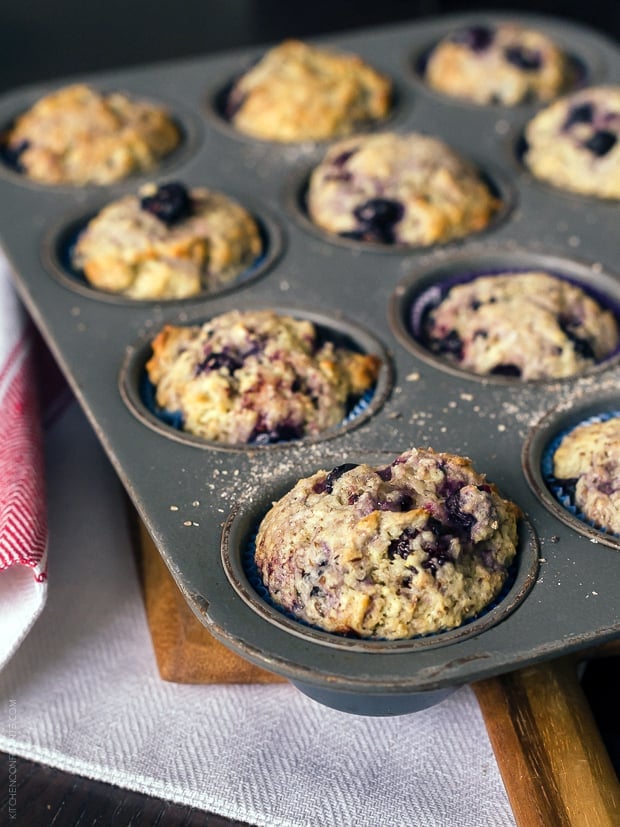 I hope you find happiness today. And every day.
Flaxseed meal adds a light, nutty note to these muffins, which are moist from buttermilk and bursting with berries. I used a combination of blueberries and blackberries, but use whatever fruit you have on hand!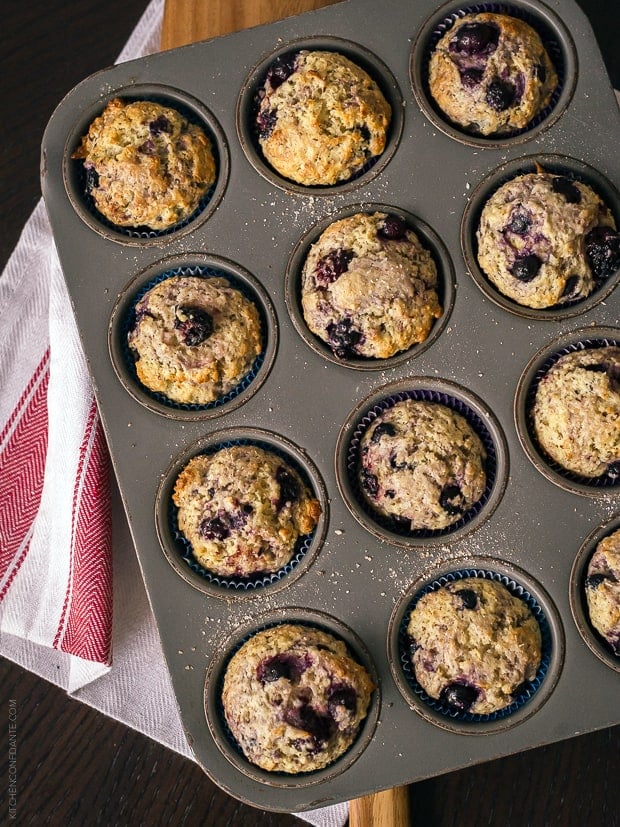 Print Recipe
Ingredients
2 1/4 cups all-purpose flour
1/4 cup flaxseed meal
1 teaspoon baking powder
1 cup granulated sugar
1/2 cup olive oil or canola oil
1 egg
1/2 teaspoon vanilla
2/3 cup buttermilk
1 cup blueberries
1 cup blackberries
1 tablespoon granulated sugar
1/2 teaspoon cinnamon
Instructions
Preheat the oven to 350 degrees F.
In a large mixing bowl, whisk together then flour, flaxseed meal, baking powder, and sugar. In a separate small bowl, whisk together the oil, egg, vanilla and buttermilk. Add the buttermilk mixture to the flour and mix until it is just combined. Add the berries and mix.
Spoon the batter into a muffin tray lined with cupcake liners or lightly sprayed with coconut or canola oil. Fill each well in the muffin tray about 2/3 full.
Stir together the sugar and cinnamon and sprinkle on the top of each muffin.
Place the muffin tray into the oven and bake for about 30 minutes or until a toothpick inserted into the muffins comes out clean. Remove from the oven and let it sit for 1 minute in the muffin tray before transferring the muffins to a wire rack to cool. Serve warm.
Adapted from Too-Easy Blueberry Muffins from Fast, Fresh, Simple, by Donna Hay (HarperCollins Publishers Australia, 2010).