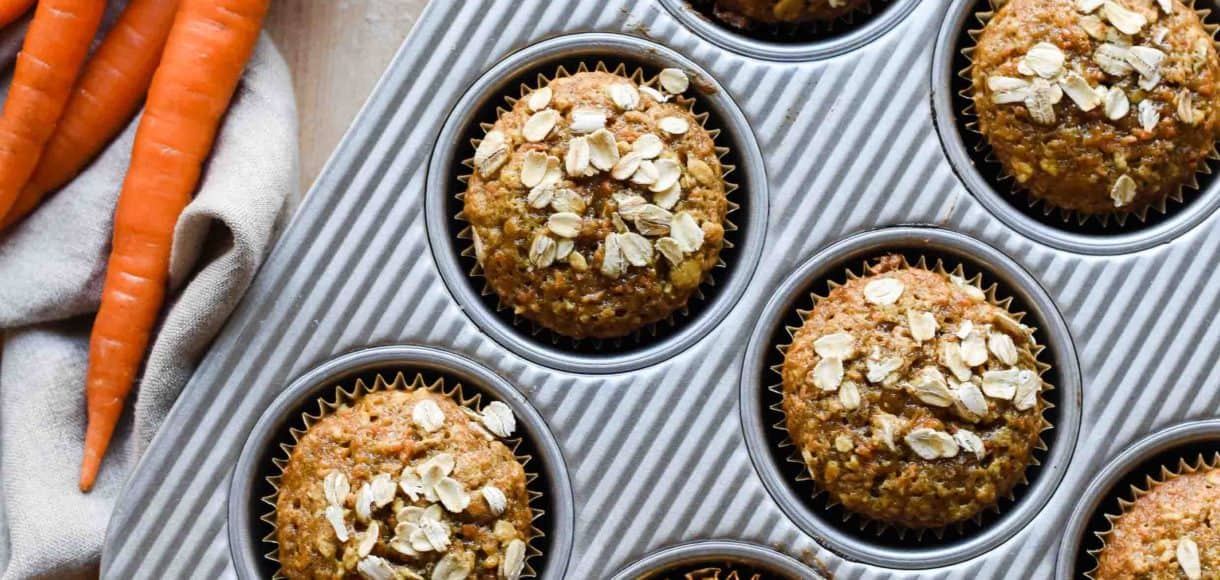 Carrot Oat Muffins | Simple Sundays
If you have ever wanted carrot cake for breakfast, these Carrot Oat Muffins are for you! These carrot muffins are made healthier with oatmeal!
Carrot Oat Muffins | Simple Sundays
If you have ever wanted carrot cake for breakfast, then these Carrot Oat Muffins are for you. They're like carrot cake muffins, only healthier!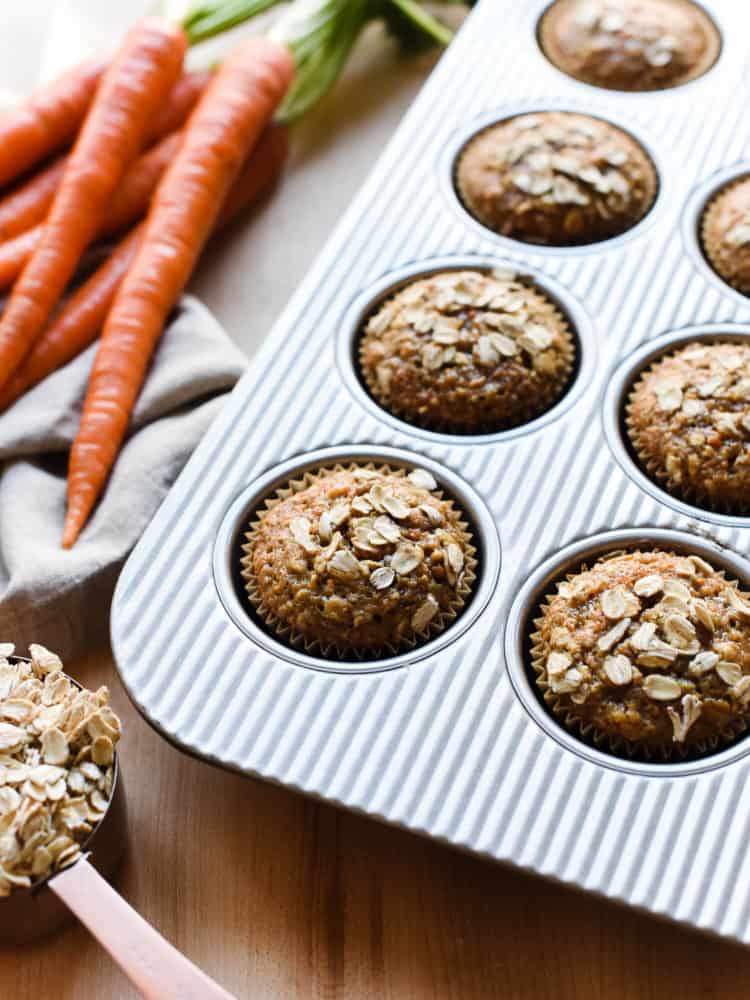 4:59 am.
AM. Ante-meridiem. Latin for "before the Sun has crossed the line."
The time I woke up this morning.
I don't know about your family, but mine doesn't seem capable of sleeping in on weekends. The same children who cling to the last moments of sleep during the week…the same ones I repeatedly have to rouse from slumber…the very ones who practically have to be pulled out of bed on a school day…are up well before 7 am on Saturdays. This morning, it was 6 am. And don't get me started on my husband, who rolled out of bed at 4:59 am, was grinding coffee by 5:15 am, and painting the office by 6:30 am.
I was rather grouchy.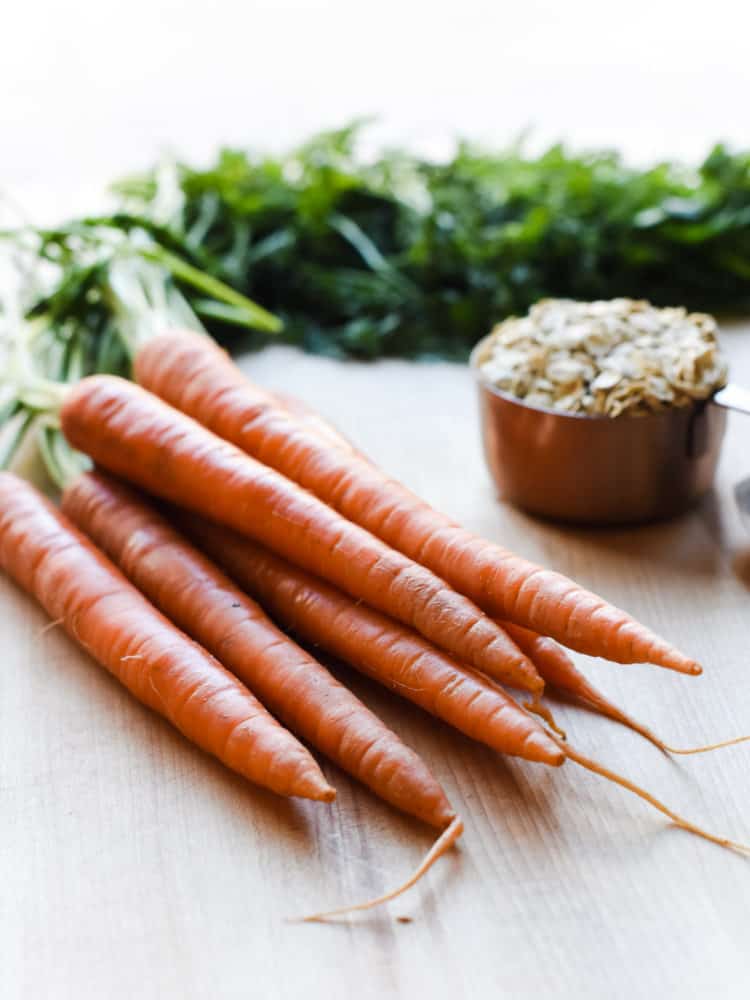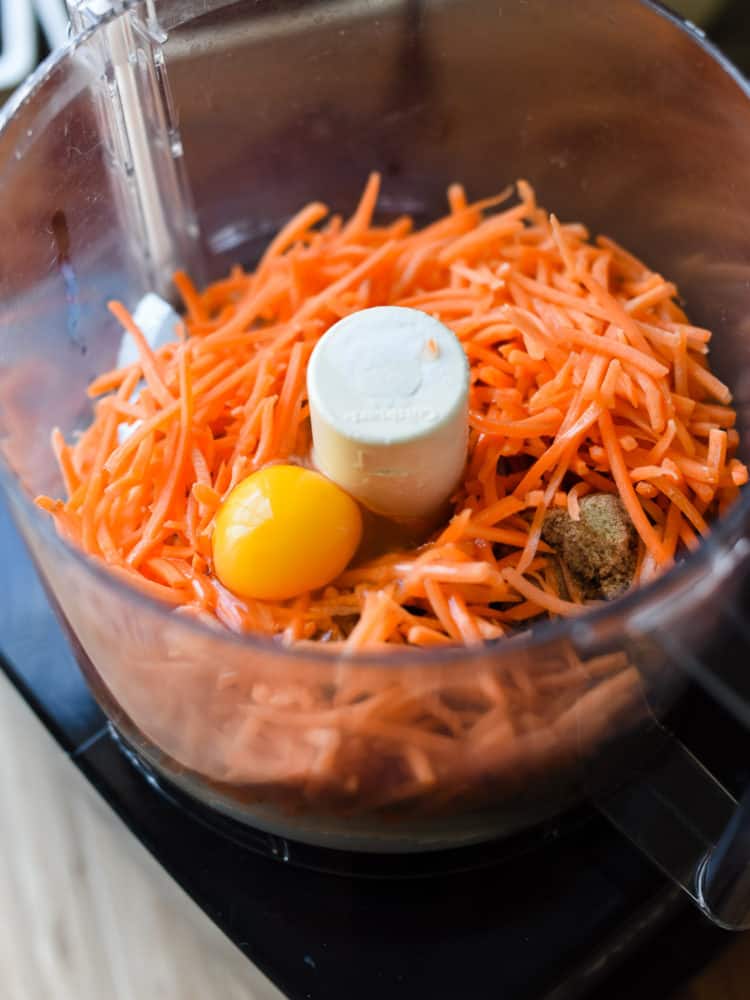 But there is one good thing about rising before the sun. You get things done. By the time I had commiserated with sleep-deprived friends on Facebook, and as the sun was starting to peek through the windows, I had already made a fresh batch of granola for the coming week, and these Carrot Oat Muffins.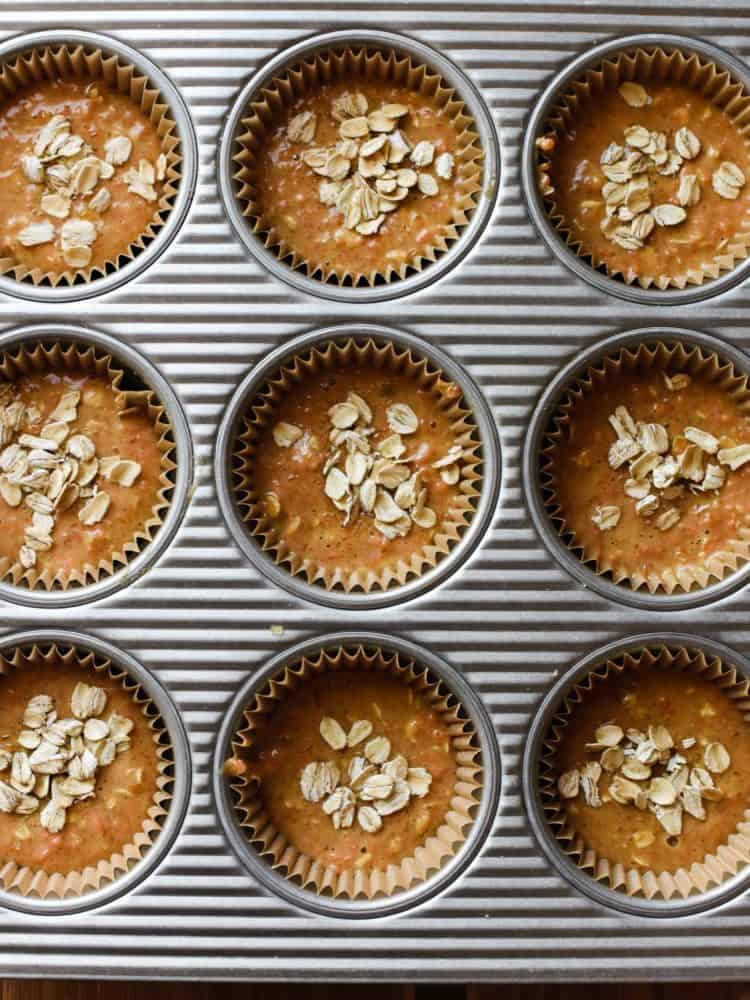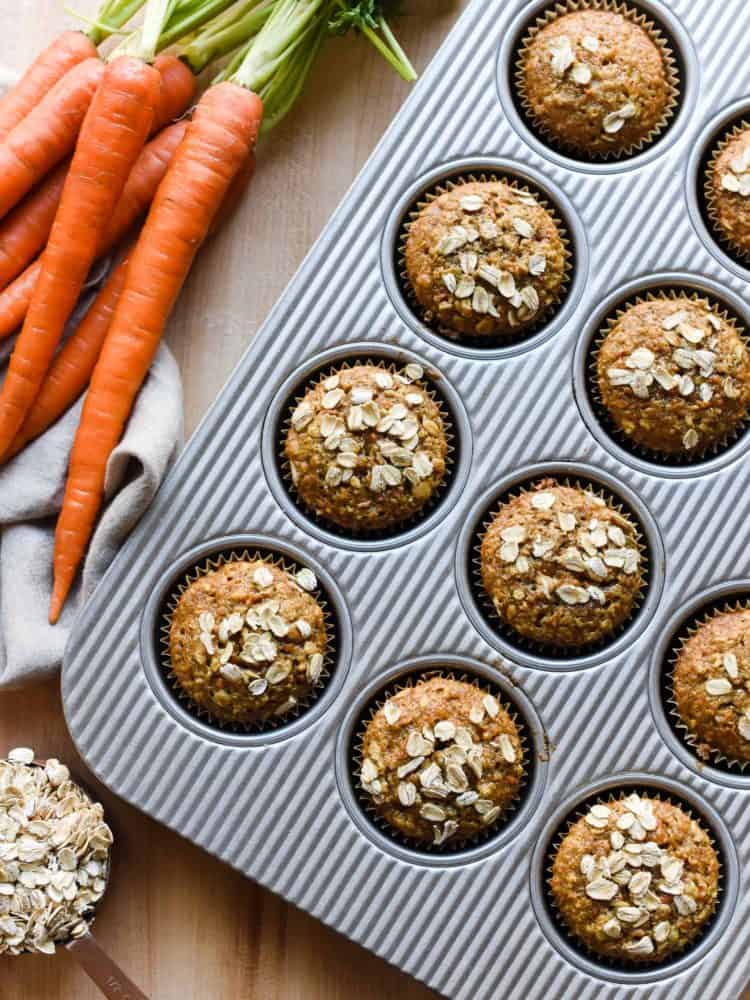 Being productive more than compensated for the rude awakening. My kitchen was warm and filled with the scent of cinnamon and nutmeg. A load of laundry was freshly dried and folded. The dishwasher hummed from the remnants of the morning's baking. And having spice filled muffins bursting with carrots and oats were a very nice change of pace this Saturday morning.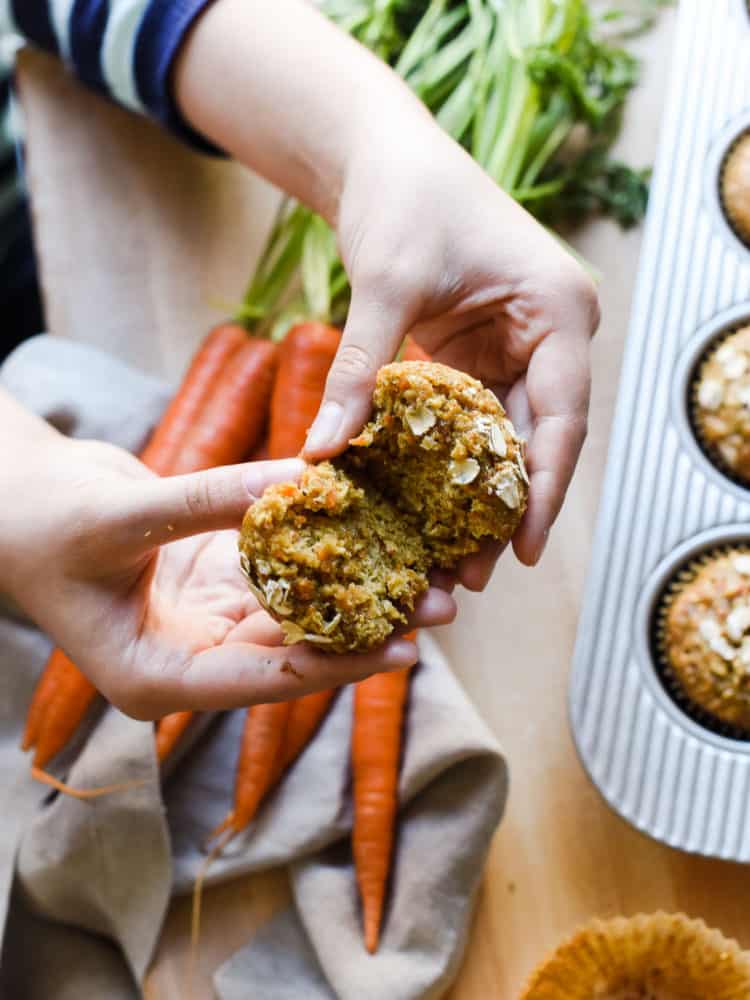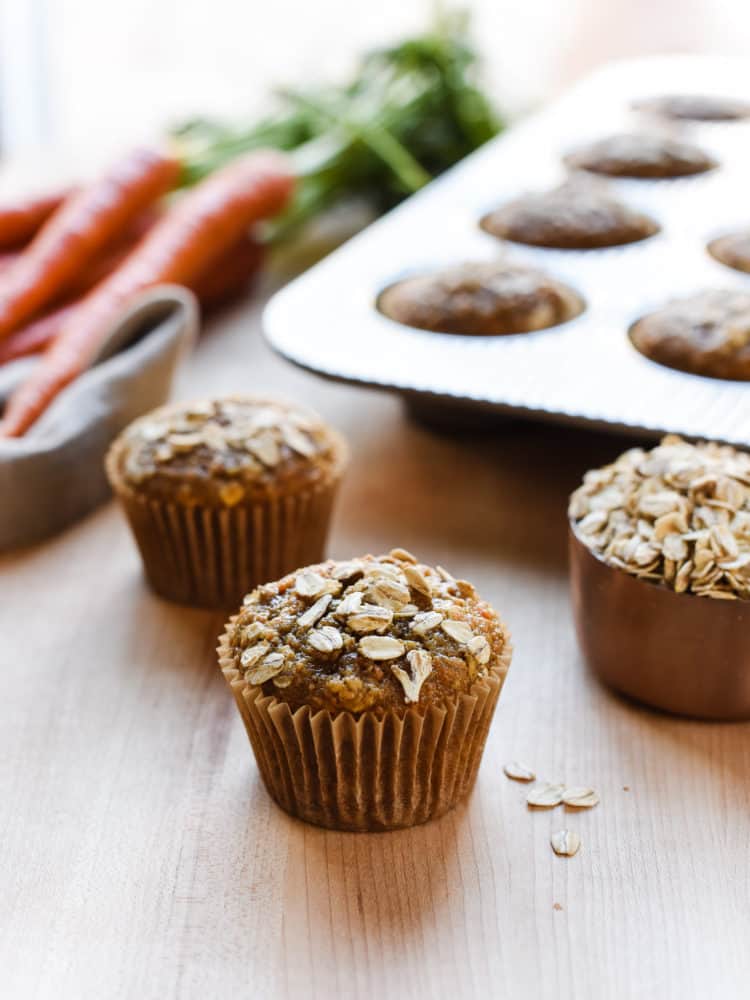 Note: This post first appeared on January 20, 2013. The recipe has been updated from the archives with improved kitchen notes and recipe annotation, updated photographs, and video. I hope you enjoy this favorite from my kitchen.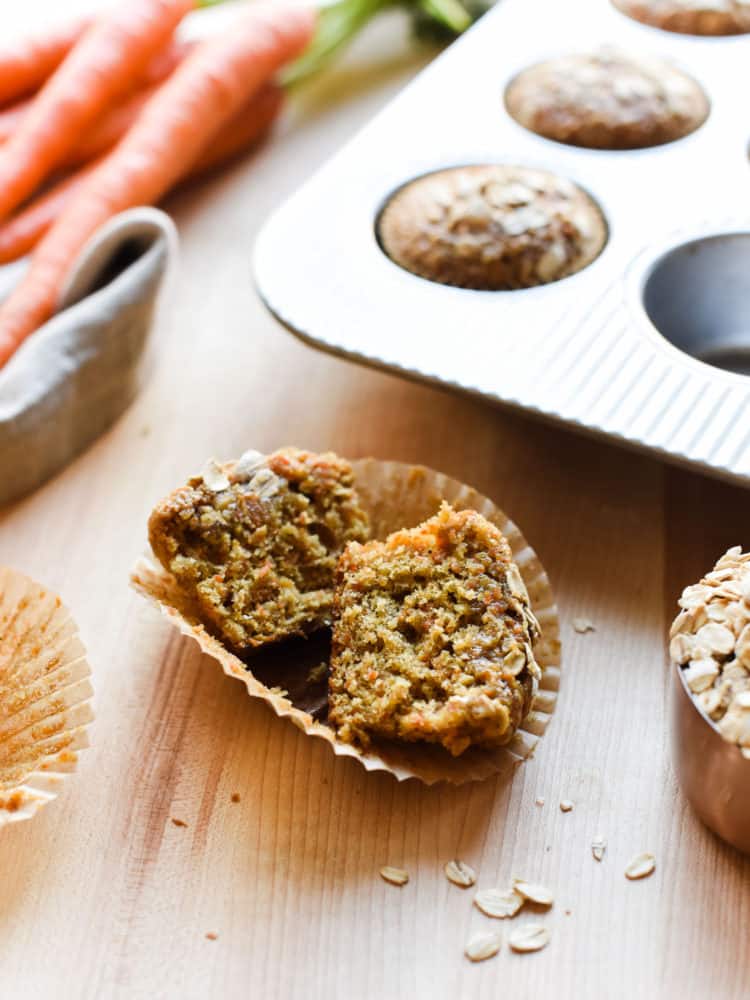 Recommended Tools & Products
If you like these Carrot Oat Muffins, you may enjoy these other muffin recipes:
Mandarin Orange Ginger Date Muffins
Chocolate Banana Quinoa Muffins
Blackberry Yogurt Muffins
Applesauce Chia Muffins
Bakery Style Buttermilk Blueberry Muffins
Banana Nut Ricotta Muffins
Banana Oat Crunch Muffins from Vanilla and Bean
Flourless Blueberry Muffins from Foolproof Living
CARROT OAT MUFFINS
If you ever wanted carrot cake for breakfast, then these carrots muffins are for you. Cream cheese frosting isn't necessary, but I don't blame you if you feel like slathering it before you take a bite.
Ingredients
2 1/2

cups

coarsely grated carrots*

1/2

cup

brown sugar

1/2

cup

granulated sugar

1/3

cup

canola oil

1

large egg

1

cup

all-purpose flour

1/2

cup

rolled oats

1/2

teaspoon

baking soda

1/2

teaspoon

kosher salt

1/2

teaspoon

cinnamon

1/2

teaspoon

nutmeg

1/4

teaspoon

baking powder
Instructions
Preheat oven to 350°F. Prepare a muffin pan by lining with cupcake liners or lightly coating with baking spray.

In the bowl of a food processor, add the carrots, both sugars, canola oil and egg, and process until just combined. In a separate bowl, combine the flour, oats, baking soda, salt, cinnamon, nutmeg, and baking powder. Add the carrot mixture to the flour and mix until combined.

Divide the batter evenly into the muffin pan.

Bake in the oven for about 20 minutes, or until a toothpick inserted in the center comes out clean.
Notes
* If you have bagged pre-shredded carrots, this saves a step in the preparation!
Nutrition
Serving:
1
muffin
|
Calories:
189
kcal
|
Carbohydrates:
30
g
|
Protein:
2
g
|
Fat:
6
g
|
Cholesterol:
13
mg
|
Sodium:
169
mg
|
Potassium:
134
mg
|
Fiber:
1
g
|
Sugar:
18
g
|
Vitamin A:
4475
IU
|
Vitamin C:
1.6
mg
|
Calcium:
25
mg
|
Iron:
0.8
mg