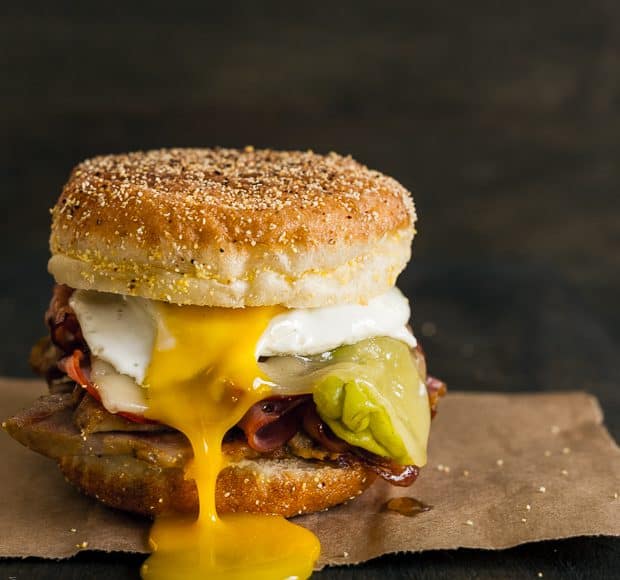 Simple Sundays | Cubano Breakfast Sandwich
Weekends are for eggy sandwiches. Sunny side up, yolks quivering, just waiting to be pierced (that is the best part, isn't it?), squished between good bread, salty ham, and peppered with hot sauce. Just as pancakes and waffles are part of our weekend repertoire, egg…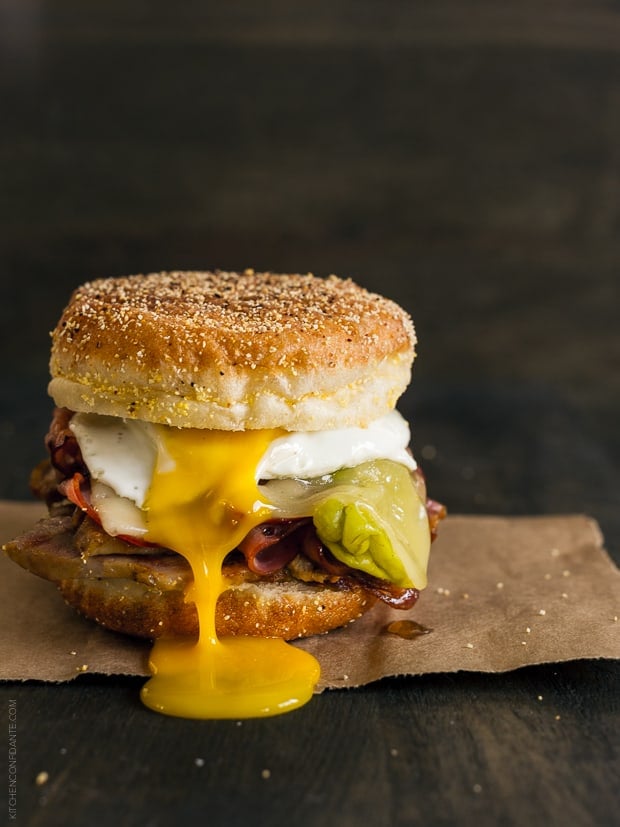 Simple Sundays | Cubano Breakfast Sandwich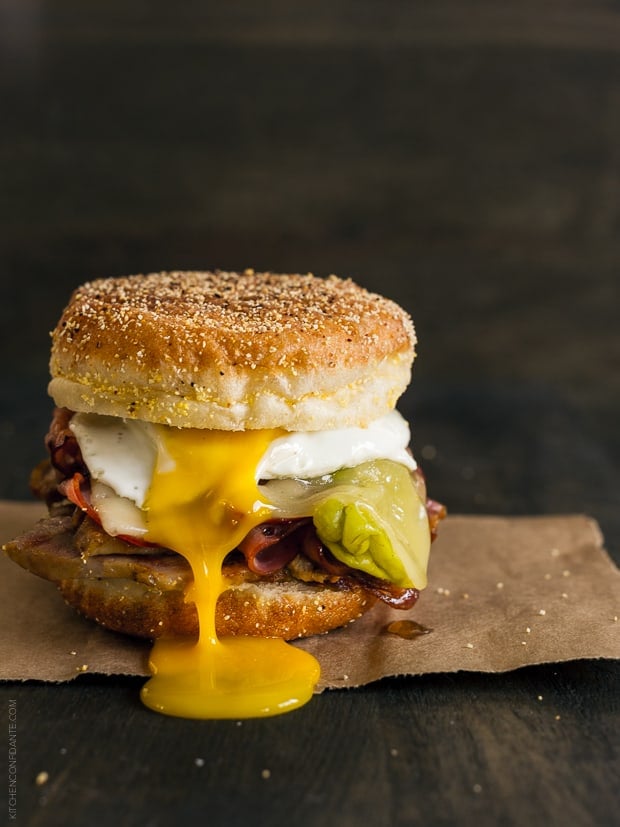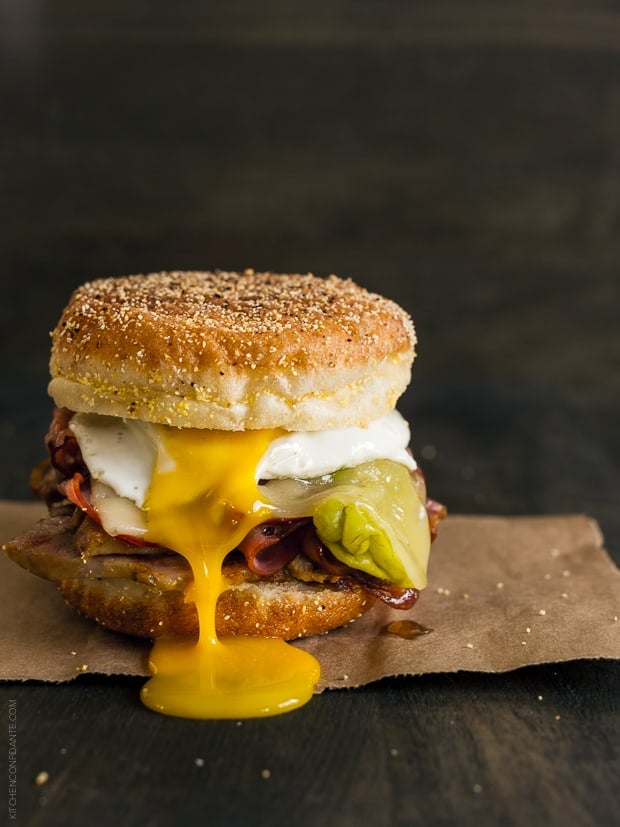 Weekends are for eggy sandwiches. Sunny side up, yolks quivering, just waiting to be pierced (that is the best part, isn't it?), squished between good bread, salty ham, and peppered with hot sauce. Just as pancakes and waffles are part of our weekend repertoire, egg sandwiches are just as loved, which makes me wonder why I've never devoted a post to them before.

Last weekend, I was away, which meant that there were no egg sandwiches, but I was in St. Helena (and I can't wait to share more on that). And when in St. Helena, stopping at the Model Bakery is a must, for their heavenly, oh-so-buttery English muffins.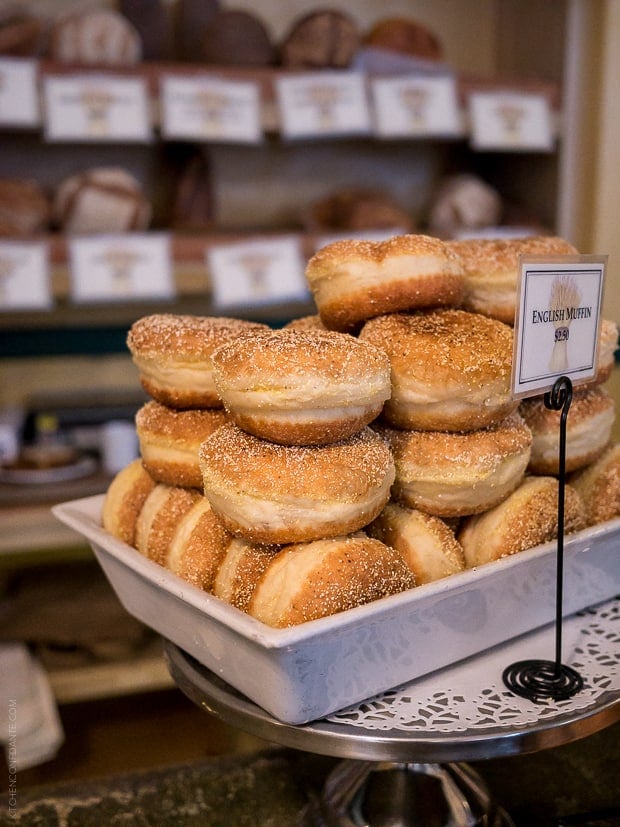 If you've never had an English muffin from Model Bakery, I urge you to try making it at home. The recipe is floating around the internets, and I am determined to try it myself one day. But for now, I am happy to get it straight from the source. I brought home a dozen – enough to surprise my family and some dear friends.
With fresh English muffins, my craving for a good egg sandwich had to be satisfied once I got home. The Cubano sandwich is epic in and of itself: salty roast pork, sliced thin, stacked together with smoked ham, swiss cheese and pickles, all pressed together in buttery bread. But put an egg on it, and you've got the ultimate breakfast sandwich. Which makes for a pretty awesome Sunday.
Cubano Breakfast Sandwich
Because a Cubano sandwich is better with an egg on it.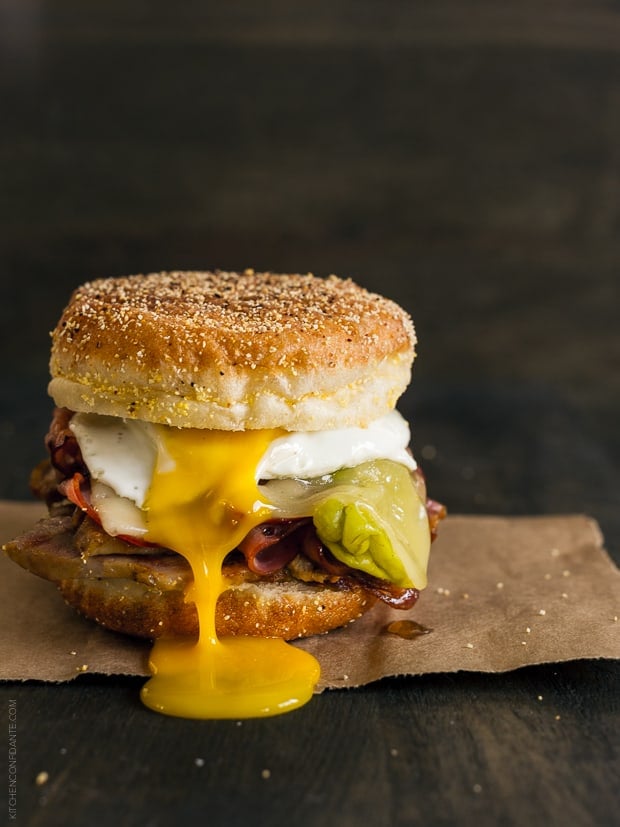 Print Recipe
Ingredients
Roast pork, sliced thin (see notes)
Smoked ham, sliced thin
1 tablespoon canola oil
1 large egg
Swiss cheese
English muffins or good bread
Butter, softened to room temperature
Dijon mustard
Pickled pepperoncini, stems removed and halved, or regular sandwich pickles
Instructions
Preheat the broiler.
In a griddle pan or cast iron pan, brown the roast pork and ham on both sides. While the meats are browning, heat oil in a small pan over medium low heat and gently cook the egg, sunny side up, until the whites are opaque but the yolk is still runny. Gently transfer egg and browned pork and ham to a plate lined with a paper towel to absorb any excess oil.
Butter both sides of the English muffin with butter and Dijon mustard. Layer one half with the roast pork, ham, swiss cheese and pepperocinis. Place the sandwich half under the broiler to melt the cheese, then immediately top with egg and the other half of the English muffin. Serve immediately.
Notes
If you have a pannini press, you can make a more traditional cubano, which is pressed flat. I would recommend cooking the egg a little longer so there is less mess when the yolk breaks. This can also be done in a griddle pan and pressing the sandwich with another heavy pan, such as a cast iron skillet.
The roast pork recipe that was created by Roy Choi for the movie Chef is worth trying. You can find his recipe for Mojo Marinated Pork Shoulder here. Otherwise, storebought is great, too!