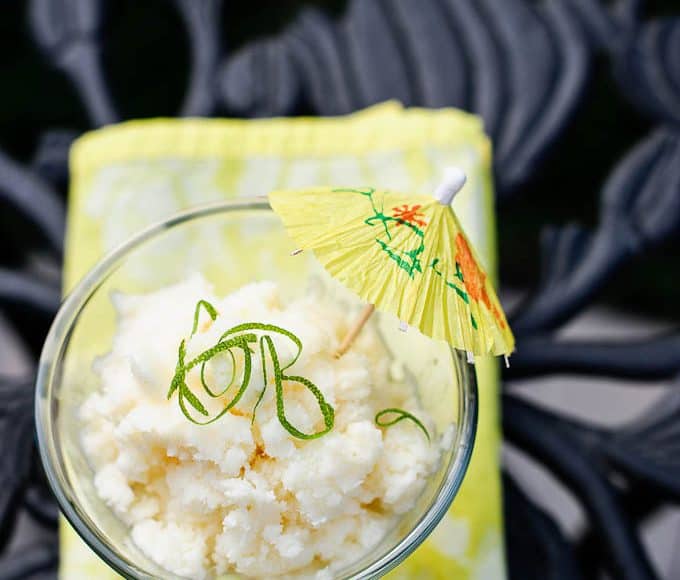 Simple Sundays | Island Cocktail Desserts on sisterMAGAZINE
Do you see that cocktail umbrella? Oh yes, you know what that means. I have a treat for you. Yes you, the hard working grown up, the one who is hopefully enjoying a leisurely Sunday before the Monday grind. Say it with me: Pina…Colada…Granita. Oh…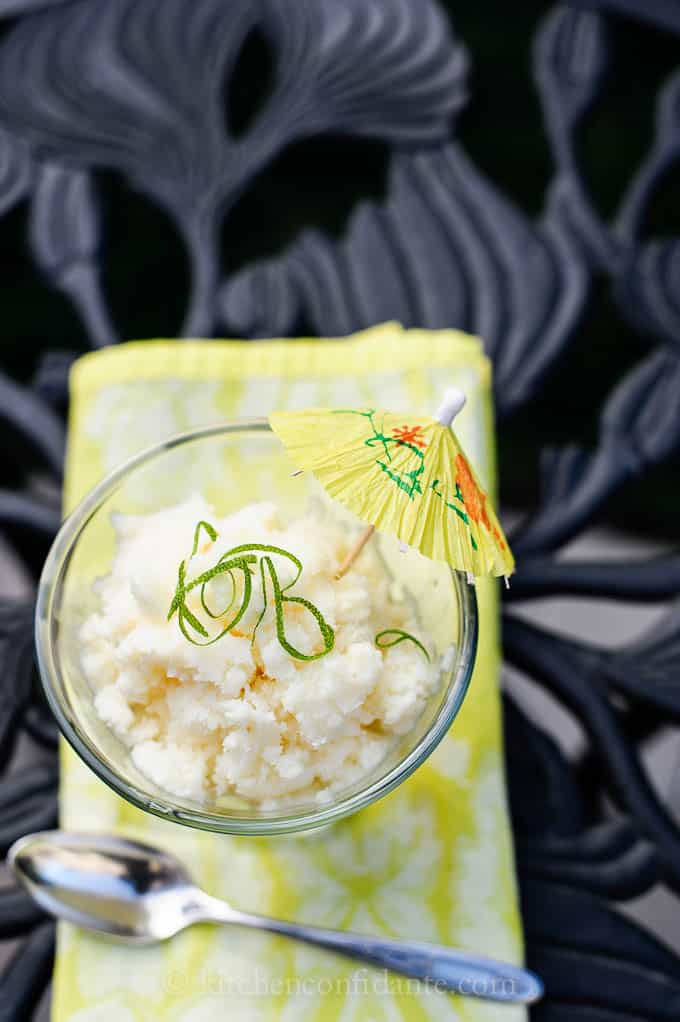 Simple Sundays | Island Cocktail Desserts on sisterMAGAZINE
Do you see that cocktail umbrella? Oh yes, you know what that means. I have a treat for you. Yes you, the hard working grown up, the one who is hopefully enjoying a leisurely Sunday before the Monday grind. Say it with me: Pina…Colada…Granita.
Oh yes. Pina Colada Granita. I like to think of it as snow cones for grown ups. Cool and frosty, and definitely boozy – doesn't that sound divine?
But it doesn't stop there.
I am so pleased to share that my images and recipes for island cocktail inspired desserts were featured in the Summer issue of Berlin-based sisterMAGAZINE. When co-founder and Editor Theresa ("Thea") Neubauer first contacted me several months ago, introducing me to this sophisticated and dynamic new online magazine, I was instantly drawn by its modern sensibility and international flair. But I was really touched by the fact that it was the partnership of two sisters that brought this magazine to fruition.
You know how dearly I value the special relationship between sisters; hearing their story and how Toni and Thea harnessed their talents to creating a magazine for modern women in this digital age was simply inspiring. So when Thea asked if I would be interested in contributing to sisterMAG's Issue N°3, I was more than pleased to collaborate. Taking inspiration from a recent vacation, the article features two original recipes, Pina Colada Panna Cotta and Pina Colada Granitas, as well as several other cocktail-inspired desserts that have been previously published on Kitchen Confidante.
I hope you check it out – sisterMAGAZINE has an enormous amount of delicious inspiration, as well as fabulous features on photography, fashion and travel. And that is just the beginning. Cheers!