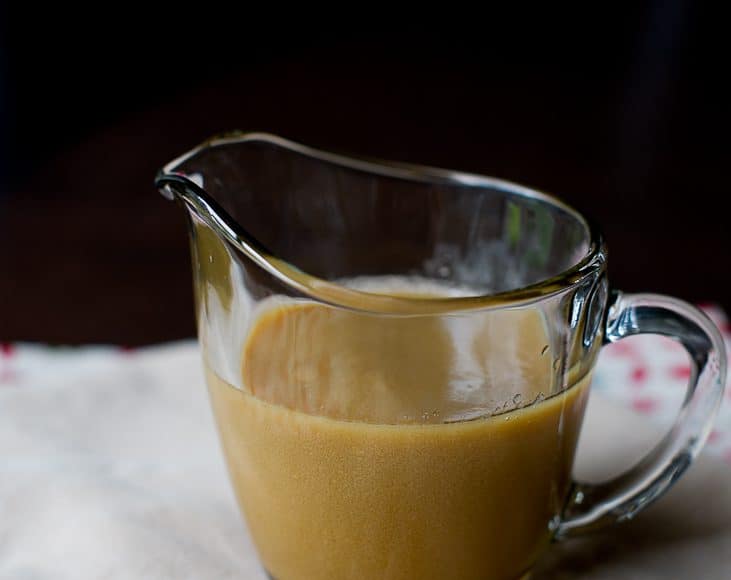 Simple Sundays | Birthdays, Butterbeer & Homemade Butterscotch Sauce
The wizarding world of Harry Potter has been near and dear to my heart for about a decade, which, come to think of it, is as long as my own children have been present in my life. Those long, late nights of pregnancy insomnia when…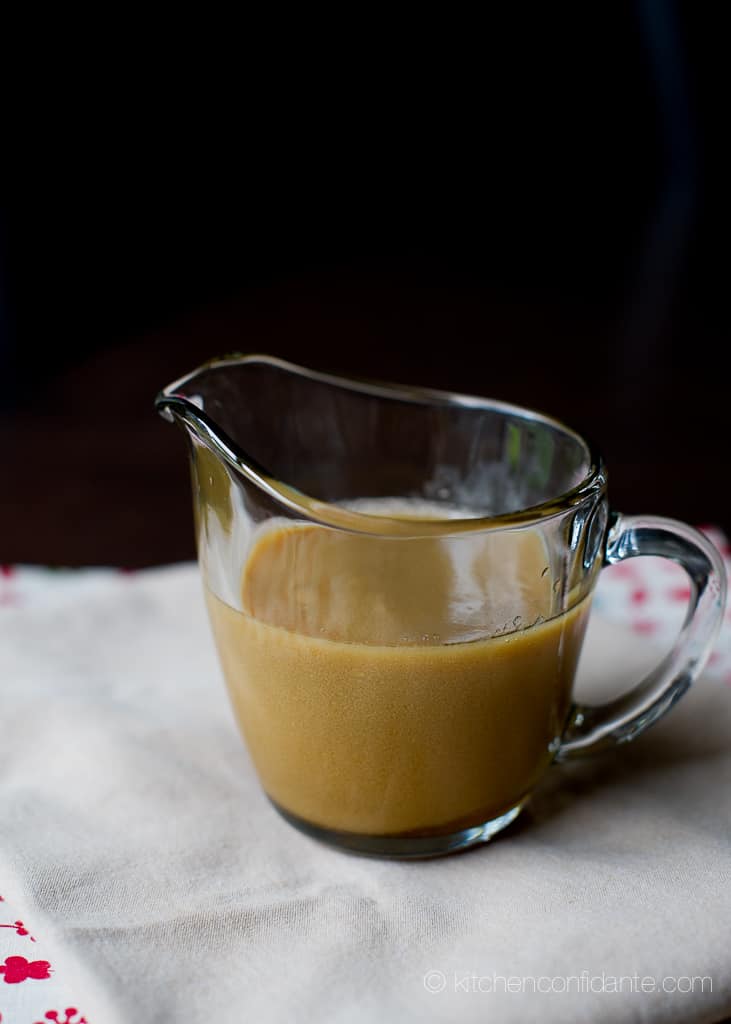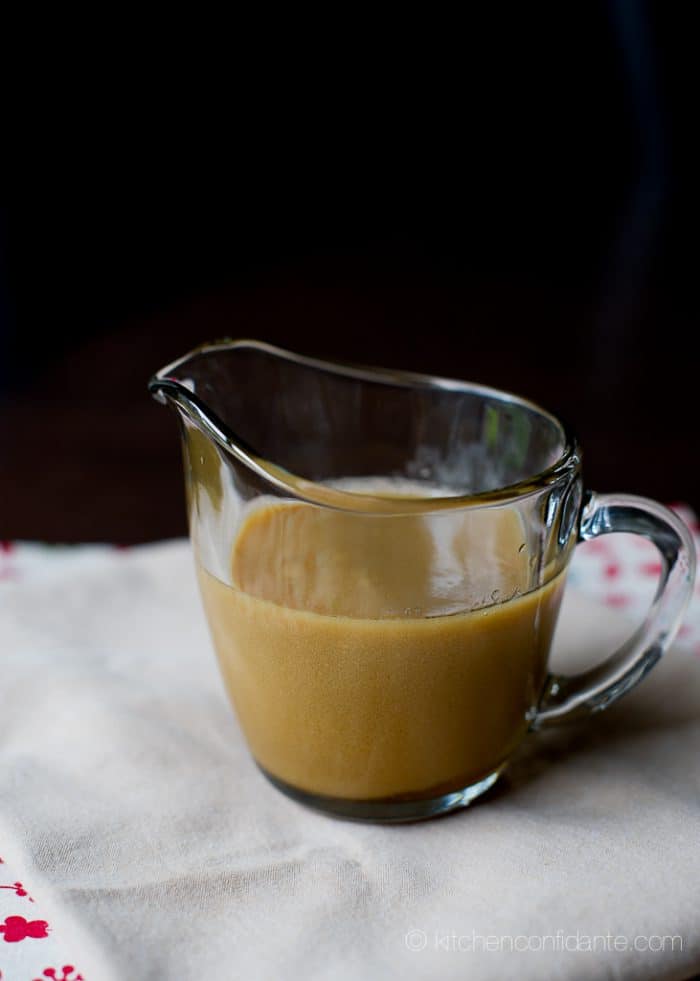 Simple Sundays | Birthdays, Butterbeer & Homemade Butterscotch Sauce

The wizarding world of Harry Potter has been near and dear to my heart for about a decade, which, come to think of it, is as long as my own children have been present in my life. Those long, late nights of pregnancy insomnia when I was expecting my daughter were less lonely with my friends Harry, Ron and Hermione, and those subsequent hours of nursing would be spent sneaking in chapters about spells and potions. For my two little ones, they don't even know of a life without Hogwarts.
As they have grown older, their own love for J.K. Rowling's brilliant imagination has deepened. It started with me reading to them, and this past year, my daughter devoured the entire series, novel after hefty novel. If you were to come to my house, seeing two blurs running about in wizarding robes and wands would not be a surprise.
For my son's 6th birthday party, he wanted to celebrate with a few close buds with a pretend sleepover in the Gryffindor Common Room. I immersed myself in last minute planning, but it was so rewarding to brainstorm with my children on how to transform our house for the evening.
The children were greeted by the Fat Lady at the front door, gaining entrance to the "Common Room" by the evening's password: pig snout. My daughter made the perfect prefect, and escorted the boys to work on their Spell books (their book of spells had some coloring pages to keep them occupied as guests arrived). I donned my witch's hat for a fizzy class on potions. My little wizards hunted for Hagrid's magical creatures. And of course, there was a Feast in the Grand Hall, decorated in Gryffindor's colors. Owls delivered notes of thanks to the guests, and our little wizards used their Galleons from Gringott's Bank to purchase sweets from Honeydukes on their way out of our magical world.
One of the must tries for us was Butterbeer, and I was excited to find simple recipes that transform cream sodas to Hogsmead's favorite brew. But in my search for a good quality Butterscotch Sauce or Syrup, I was frustrated to find that there aren't many available in the stores without corn syrup. It was time to make my own.
I found Deb Perelman's recipe on Smitten Kitchen to be a delightfully easy method, although, I wanted to see how it would turn out with evaporated milk in lieu of heavy cream. I loved the result, and found that it made for a very rich Butterbeer. There was no way my kids and I could even drink an entire bottle, let alone a small shot glass, but it was the magical transformation that made it all the more fun.
SOURCES
Butterbeer Recipe and Printable Labels can found at Serendipity Soiree.
Harry Potter Toppers and Honeydukes Printables from Serendipity Creative.
Harry Potter Cupcake Wrappers from Home Holiday Keepsakes.
Don't Forget
There's a fantastic $150 Giveaway to Joss & Main underway! If you haven't already entered to win, I hope you take a moment and check it out. [/note]
Homemade Butterscotch Sauce & Butterbeer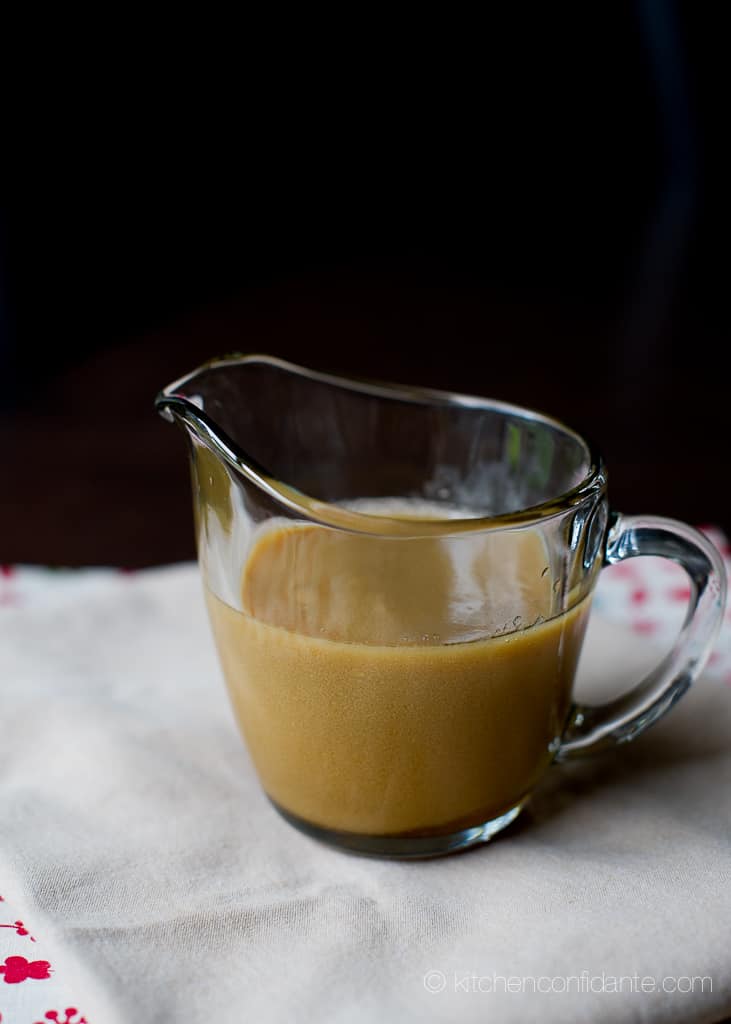 Print Recipe
Ingredients
Homemade Butterscotch Sauce
4 tablespoons (1/2 stick) unsalted butter
1/2 cup packed dark or light brown sugar
1/2 cup evaporated milk
1/4 teaspoon kosher salt, plus more to taste
1 1/2 teaspoons vanilla extract, plus more to taste
Butterbeer
1 bottle of cream soda (I used Jone's Cream Soda)
1/4 cup Homemade Butterscotch Sauce
Instructions
Butterscotch Sauce:
Melt the butter in a heavy gauge small saucepan over medium heat. Stir in the brown sugar, evaporated milk and salt, whisking well. Bring the sauce to a boil, and let it bubble for about 5 minutes whisking periodically. Remove from heat and whisk in the vanilla extract. Taking care not to burn yourself, taste and adjust seasoning with salt and vanilla to your preference. This sauce thickens as it cools and can be stored in an airtight container in the refrigerator. I like to reheat it in the microwave before use.
Butterbeer:
Combine cream soda to warm butterscotch sauce. Return to bottle if desired. I preferred the beverage warm, because the butter content tended to solidify when cooled. While this is already a very rich drink, you may wish to garnish with whipped cream.
Butterscotch Sauce adapted ever so slightly from Smitten Kitchen. The original recipe calls for heavy cream, and I was pleased to find that evaporated milk substitutes quite nicely.