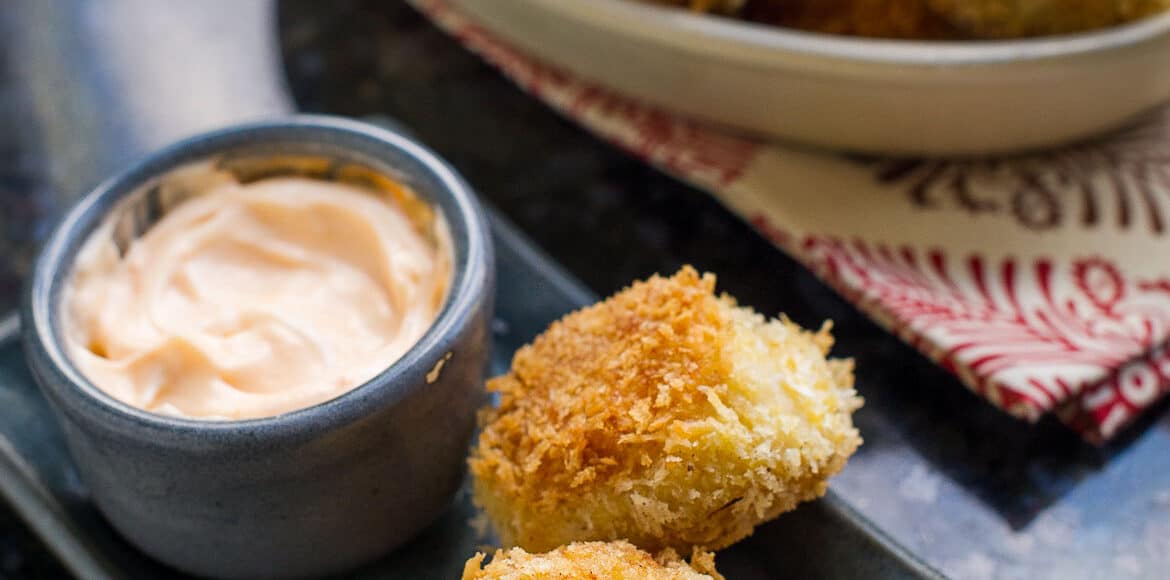 Simple Sundays | Shrimp and Potato Croquettes
That's ready to toss, my husband declared, nodding at the mound of mashed potatoes left in the bowl after one more round at the holiday meal. But I was unconvinced. The potatoes were perfectly fine. They just needed a little help. From some shrimp. The…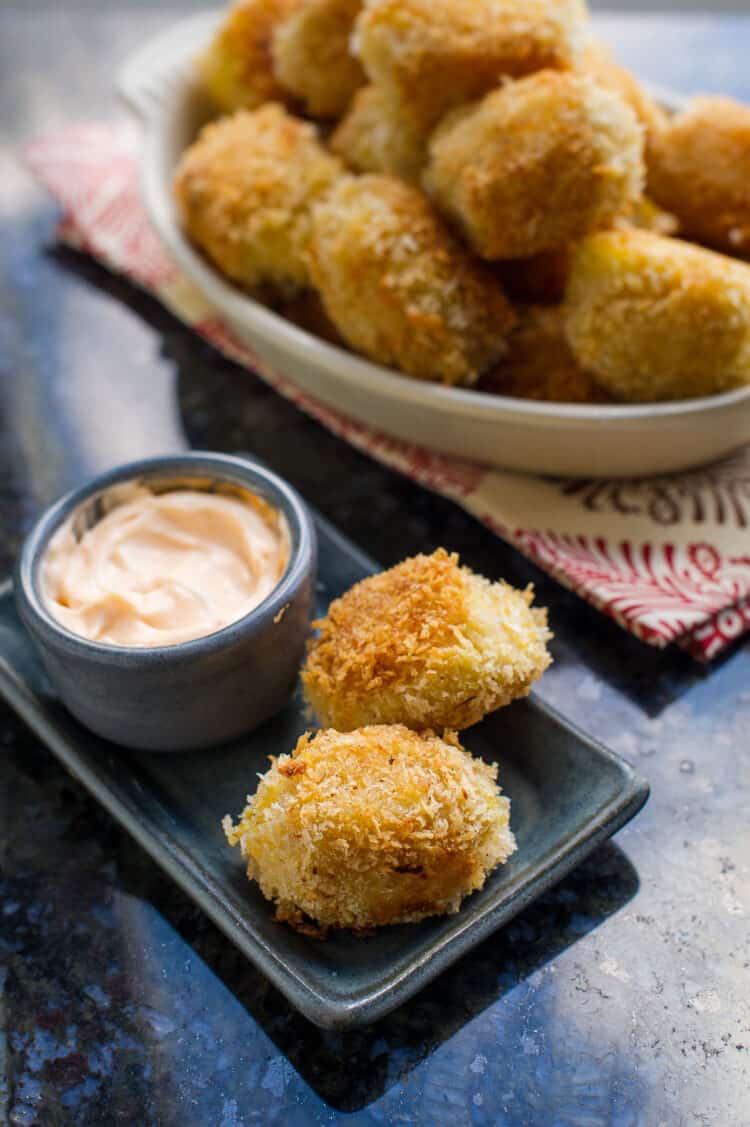 Simple Sundays | Shrimp and Potato Croquettes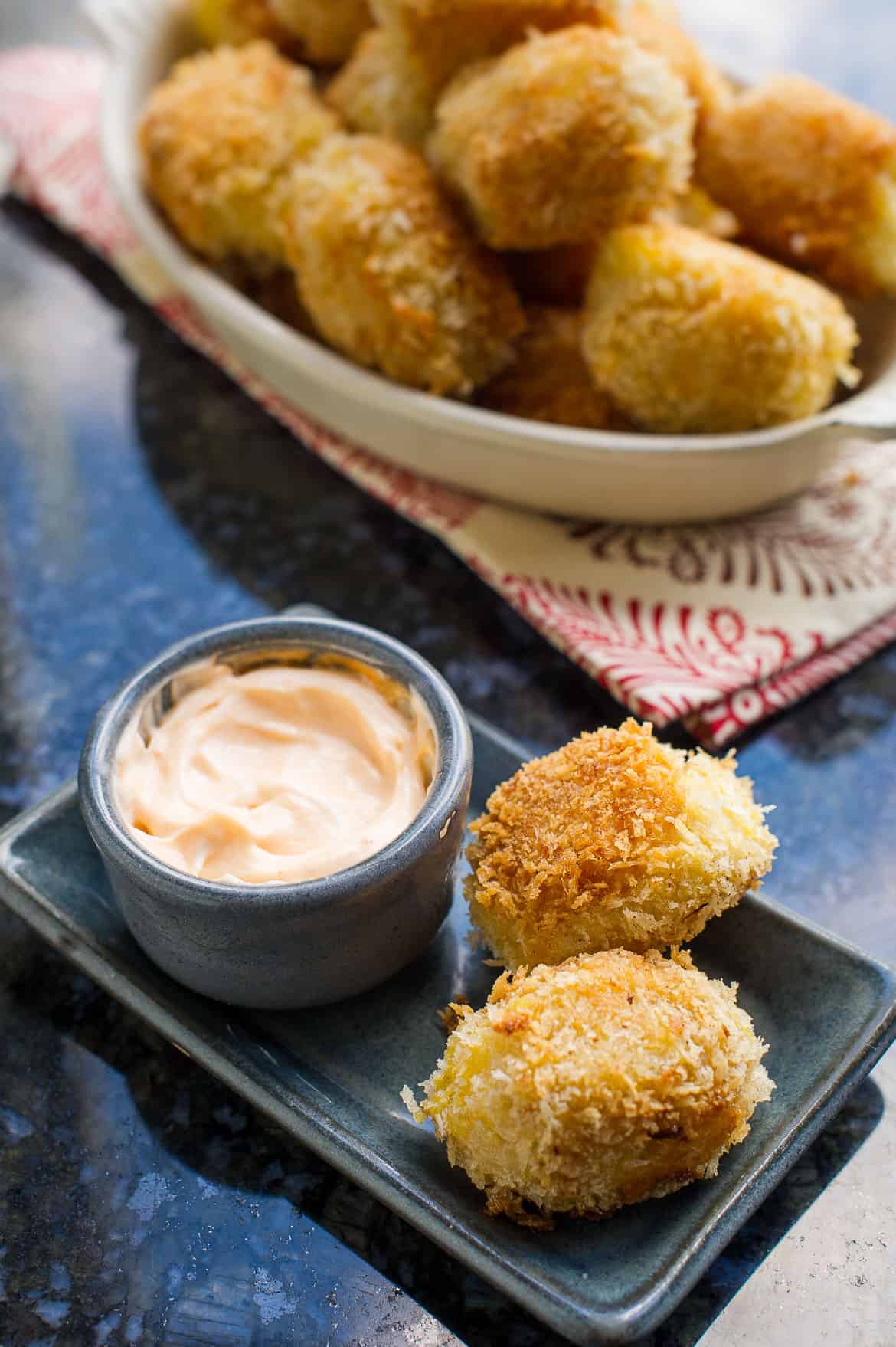 That's ready to toss, my husband declared, nodding at the mound of mashed potatoes left in the bowl after one more round at the holiday meal. But I was unconvinced. The potatoes were perfectly fine. They just needed a little help.
From some shrimp.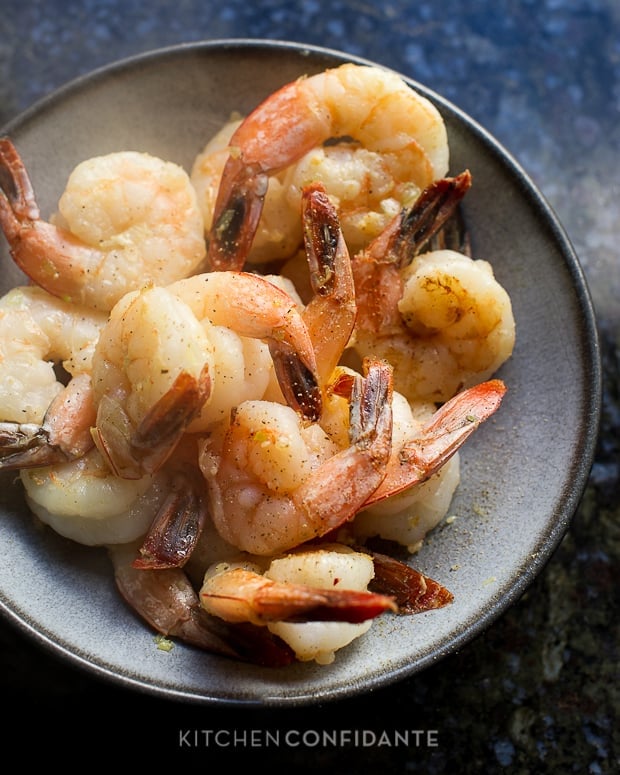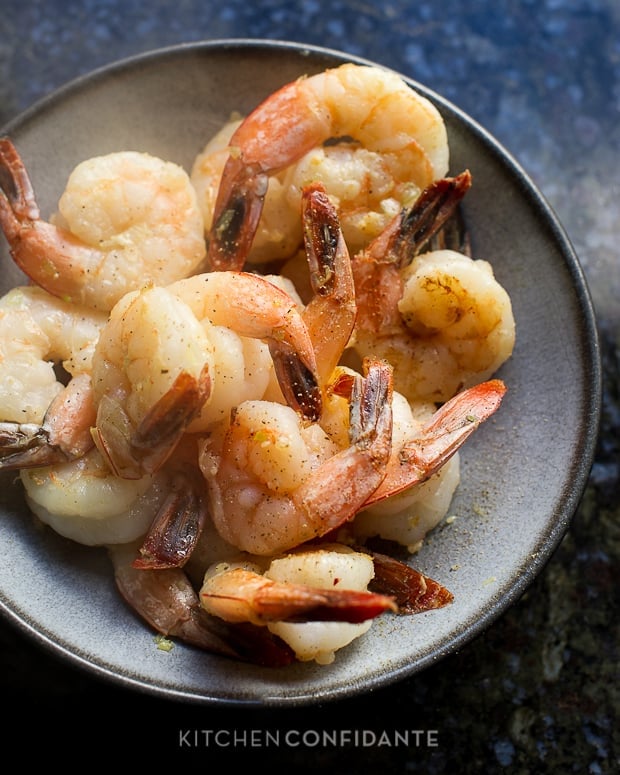 The mashed potatoes had served us well. But like everything else, I was ready to find a new use for our leftovers. The prime rib had already been turned into a hearty Beef, Shiitake Mushroom & Barley Soup. Now I was thinking of something crunchy.
Shrimp and Potato Croquettes — mashed potatoes and shrimp were transformed into little orbs fit for another dinner party. The soft little pillows were crunchy on the outside, tender on the inside, and fantastic by themselves, but even better dipped into some sriracha spiked mayonnaise.
Ready to toss? Think again, dear hubs.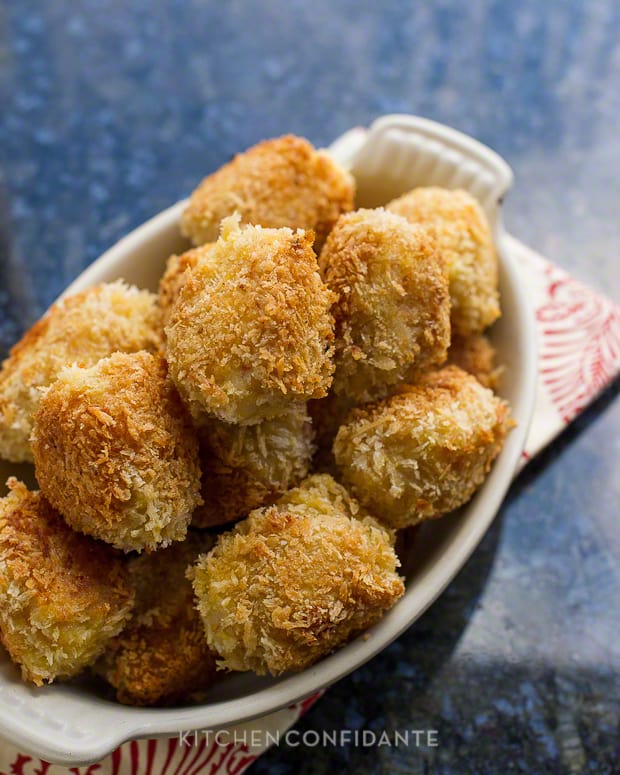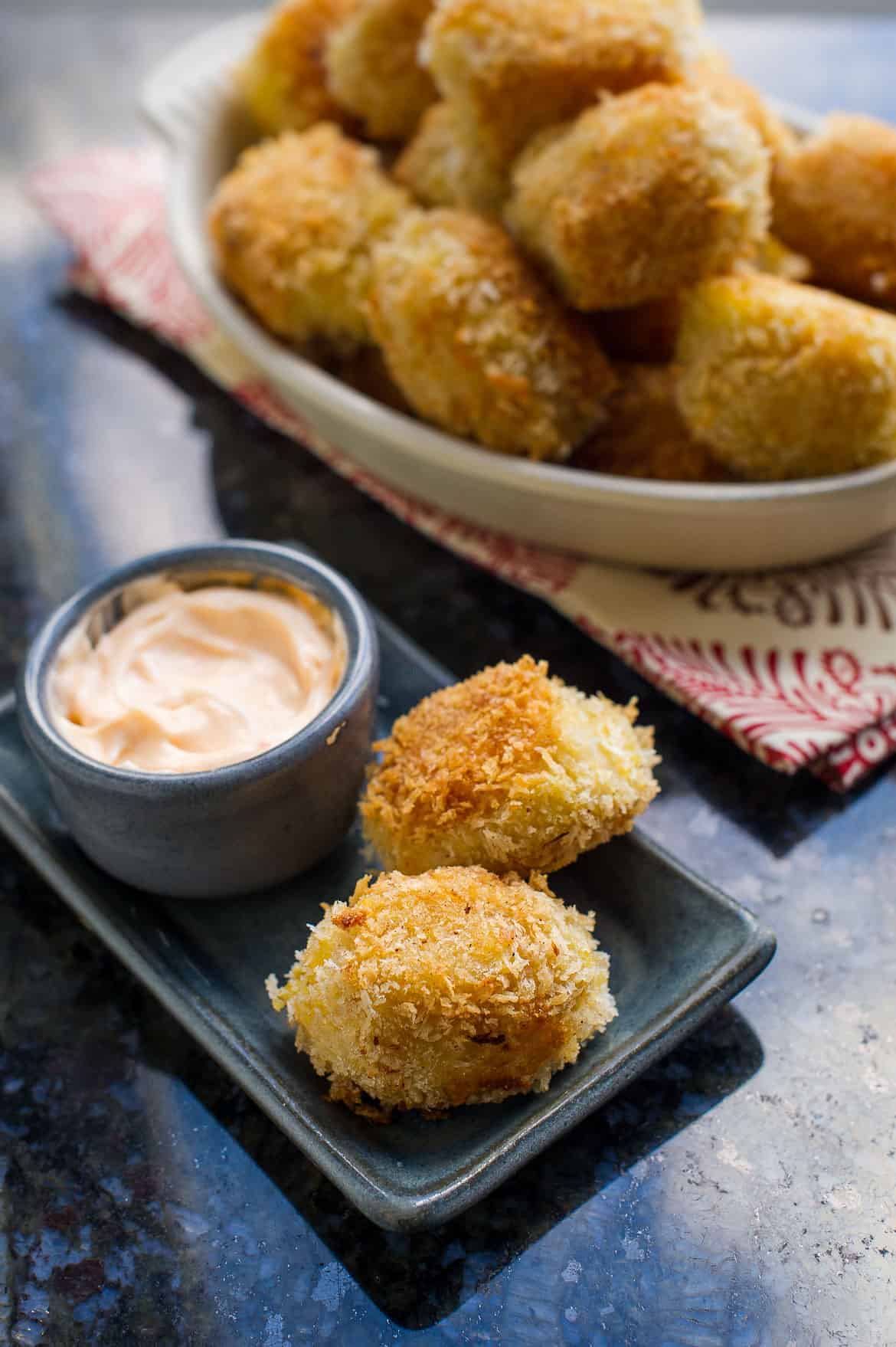 Shrimp and Potato Croquettes
The next time you have leftover mash potatoes, don't let it go to waste. A couple of cups are all you need to make this croquette, crispy on the outside, fluffy and savory on the inside!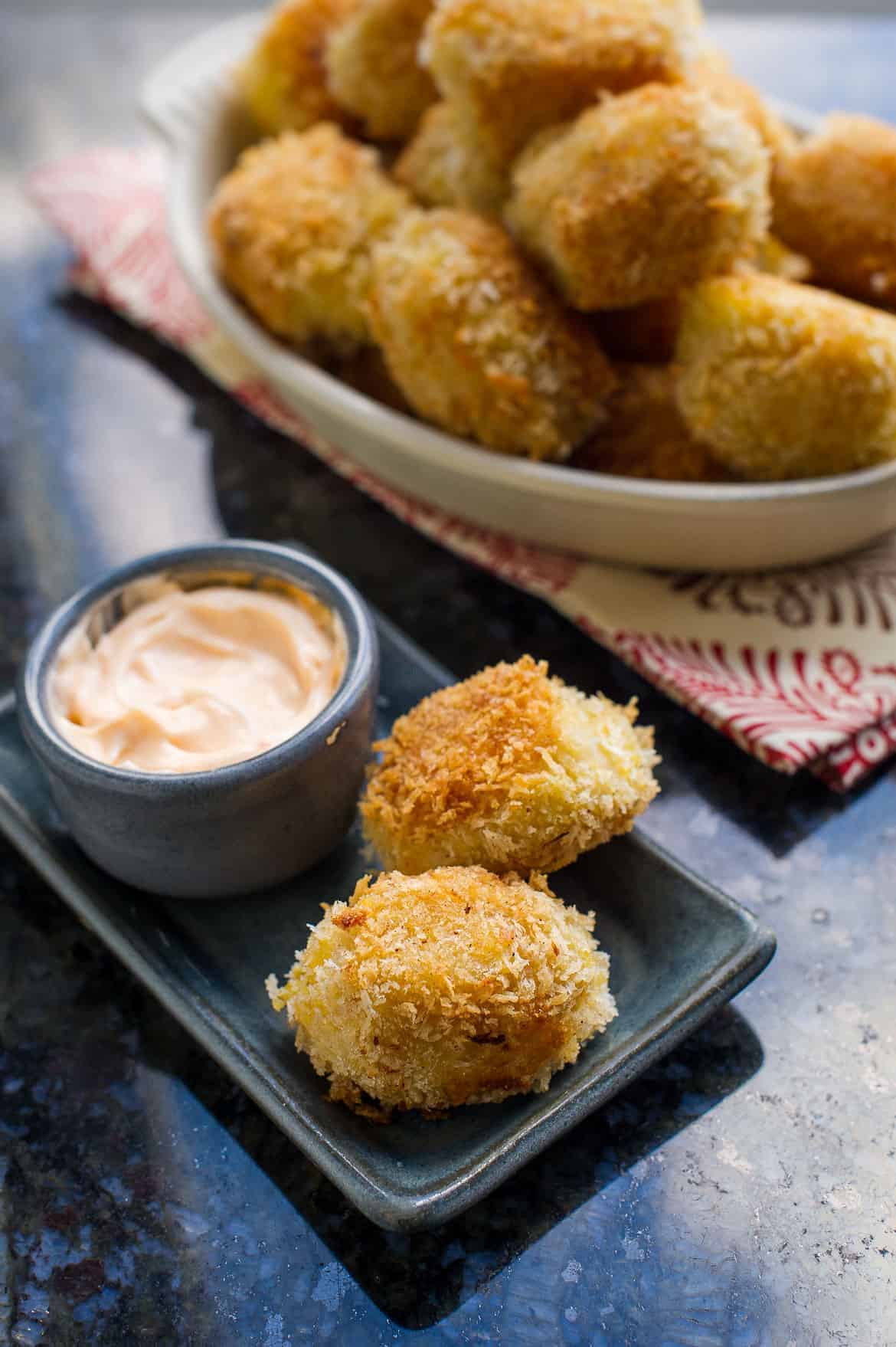 Print Recipe
Ingredients
1 tablespoon olive oil, plus more olive oil for frying
1 lb medium shrimp, deveined and peeled
1 shallot, minced
2 garlic cloves, minced
1/4 teaspoon salt
1/8 teaspoon freshly ground black pepper
1 1/2 to 2 cups mashed potatoes
1/3 cup cheddar or monterey jack cheese
2 large eggs, beaten
2 1/2 cups panko breadcrumbs
1/4 cup mayonnaise
1/8 cup sriracha, to taste
Instructions
Heat olive oil in a skillet over medium heat. Add the shrimp, shallot and garlic to the pan, and season with salt and pepper. Stirring frequently, cook until the shrimp is cooked through and pink, about 3 minutes.
Place the cooked shrimp in the bowl of a food processor and pulse until finely chopped. Add the mashed potatoes and cheese and pulse several times until incorporated.
Prepare a dredging station with the eggs and breadcrumbs in separate bowls. Using a small ice cream scoop (about two tablespoons), scoop out balls of the shrimp and potato mixture. Working in batches of 6, gently form each portion into an egg shape. Using a spoon, dip each into the egg lightly coating all around, then into the breadcrumbs. Continue until all the croquettes are formed.
Pour olive oil into a non stick skillet so that it is about 1 inch deep over medium heat. Test the oil to see if it is hot enough by dropping in a few flakes of panko. When the oil is ready, gently place about 6 croquettes in the oil, lightly browning on all sides. Remove the crisp croquettes from the oil and set it on paper towels to absorb excess oil. Continue cooking the remaining batches of croquettes.
Make the sauce by stirring in the sriracha into the mayonnaise, using more or less to taste. Serve the hot croquettes immediately.