Banana Nut Ricotta Muffins
Ripe bananas? Extra ricotta? Put them to use in this morning-friendly recipe for Banana Nut Ricotta Muffins. I woke to the scent of fresh rain. For those of you who don't live in my part of the world, you may not know that this is…
Banana Nut Ricotta Muffins
Ripe bananas? Extra ricotta? Put them to use in this morning-friendly recipe for Banana Nut Ricotta Muffins.
I woke to the scent of fresh rain. For those of you who don't live in my part of the world, you may not know that this is an oddity in the Bay Area. Rain in June simply never happens. Rain in summer never happens. My children know nothing of summer thunderstorms and the welcome cool rinse after a scorcher of a hot summer day.
But as the garage lifted, I scrambled to find my rain jacket on its hook, and relished walking the dog as the rain tapped lightly on my hooded head, my flip flopped feet getting wet with each step. Warm summer rain is so inviting.
This novelty is more than welcome, especially with the drought. And with the clouds hovering close, I just want to stay in and bake.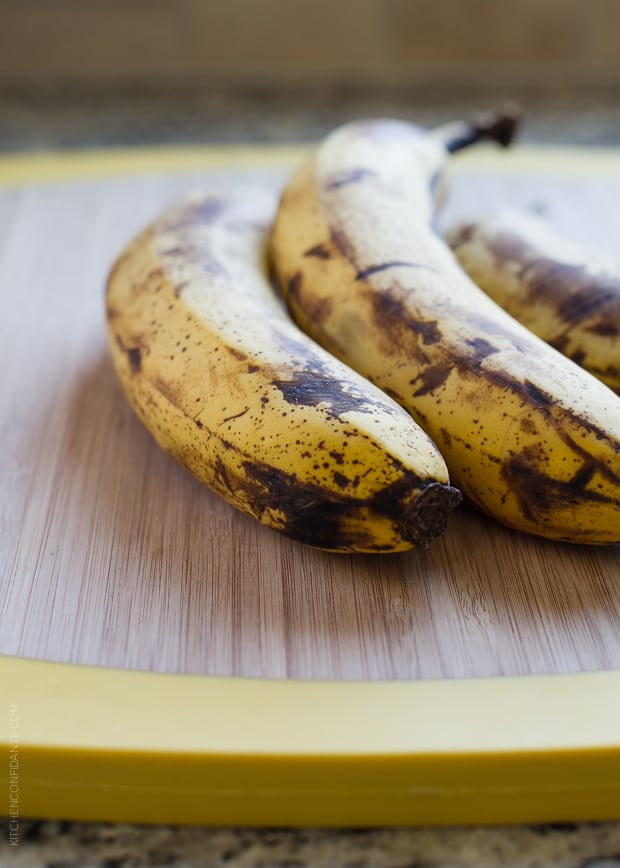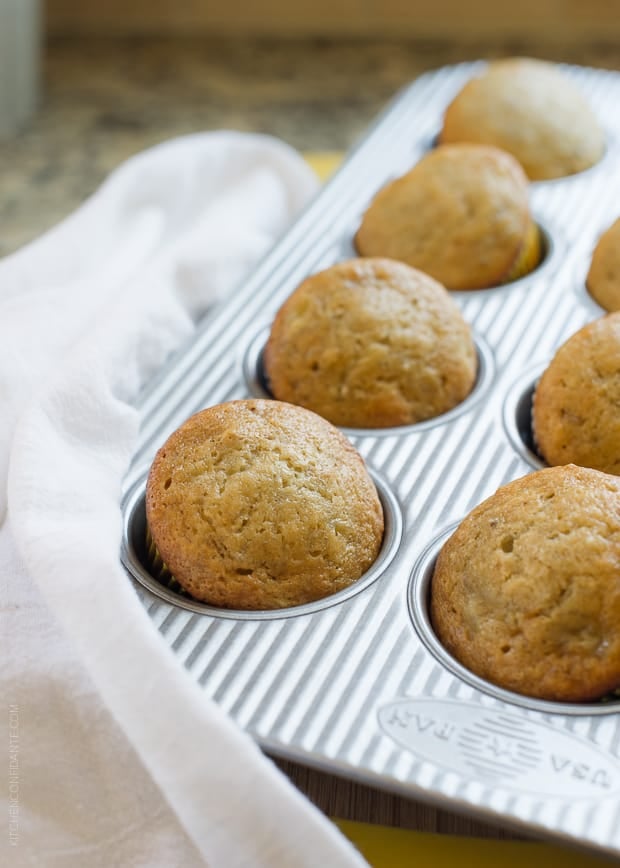 I have been trying to get rid of leftovers lately – dealing with those pesky little odds and ends you find in your refrigerator. A few extra slices of red onion, torn leaves of lettuce, an extra piece of grilled chicken, a cup of roasted vegetables. There was half a container of really wonderful ricotta from that savory blueberry pizza. And ripe bananas, speckled and fragrant, on the counter.
I took the last two ingredients and whipped up a batch of Banana Nut Ricotta Muffins. The last time I used up ricotta in some muffins, I made a vow to bake more with ricotta, but funny how you forget.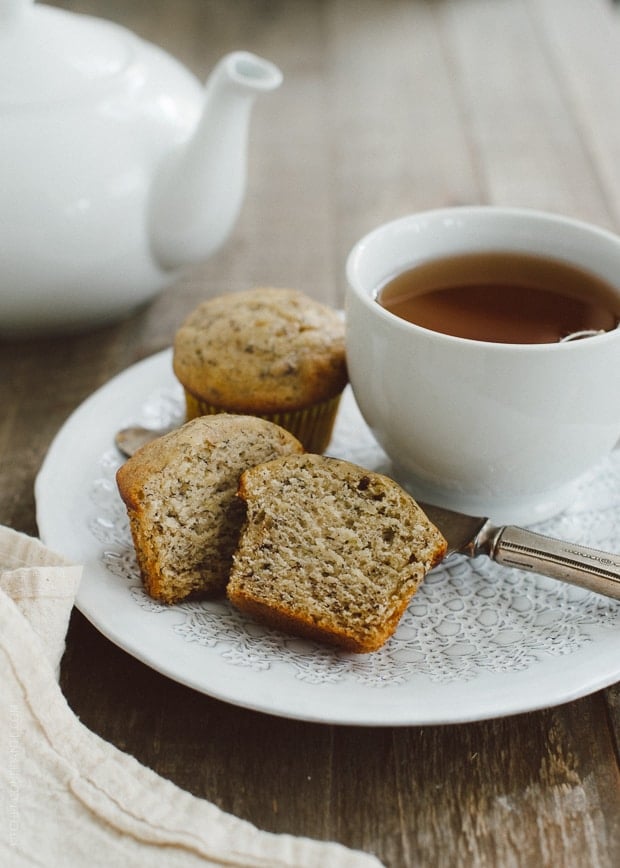 Just a day later, and the heat has returned. I wouldn't mind another one of those rainy summer days. I've got some more bananas waiting.
Banana Nut Ricotta Muffins
This easy recipe makes use of those ripe bananas and leftover ricotta!
Print Recipe
Ingredients
3 cups flour
1 1/2 teaspoons baking powder
1 1/2 teaspoons baking soda
1/2 teaspoon kosher salt
1/2 teaspoon cinnamon
1/2 teasppon nutmeg
1/2 cup pecans
2 cups sugar
2 large eggs
1/2 cup canola oil
1/4 cup buttermilk
3 large ripe bananas, mashed
1 cup ricotta cheese
1 teaspoon vanilla
Instructions
Preheat the oven to 325 degrees F. Prepare muffin tins by lining with cupcake liners or lightly spraying with coconut oil or baking spray.
In a large bowl, whisk together the flour, baking powder, baking soda, salt, cinnamon and nutmeg. Stir in the pecans. Make a well in the center of the flour mixture.
In a separate bowl, blend together the sugar, eggs, oil and buttermilk using a whisk. Stir in the bananas, ricotta and vanilla, mixing well.
Add the banana mixture to the flour and stir until combined. Using a standard ice cream scoop, divide the batter into the muffin tins.
Bake for about 20-25 minutes or until the muffins are golden, and a toothpick inserted into the center comes out clean. Enjoy warm or at room temperature.