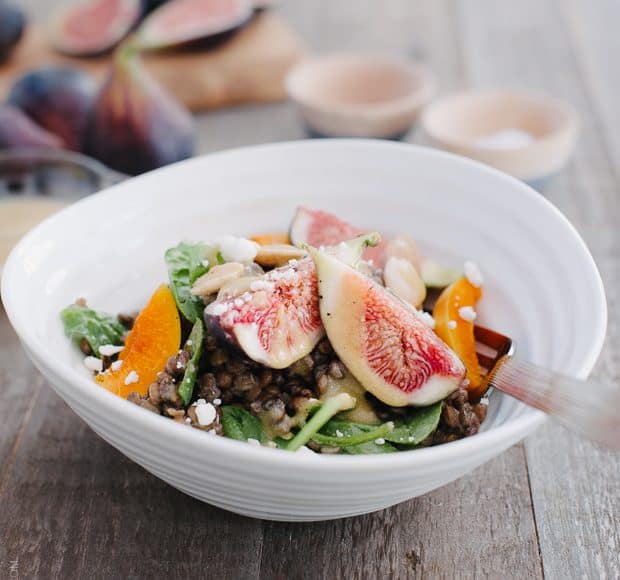 Simple Sundays | Fig and Apricot Summer Lentil Salad
Some of my favorite summer fruits shine in this wholesome Fig and Apricot Summer Lentil Salad. I can't quite explain it, but for some odd reason, when I come home from the farmer's market, I treat my haul with more reverence than the food I…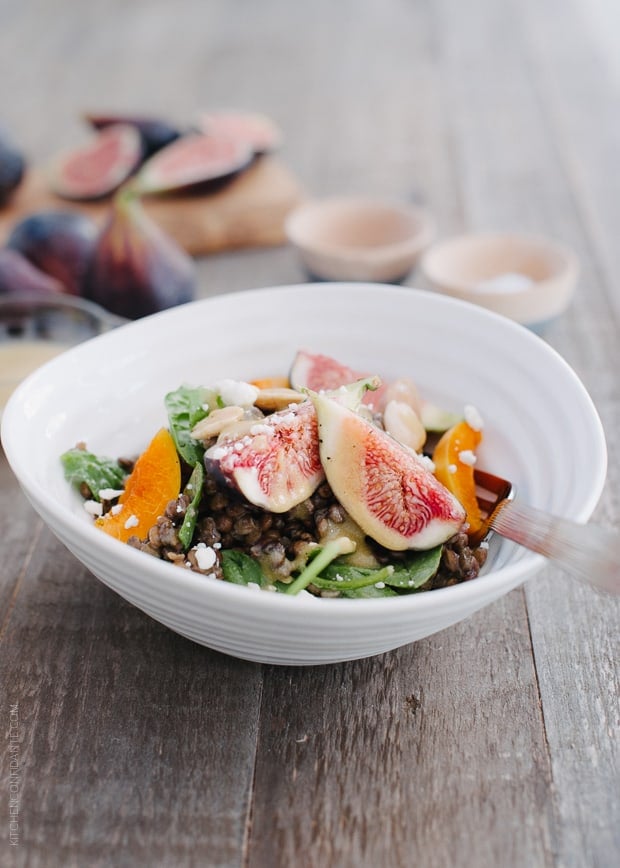 Simple Sundays | Fig and Apricot Summer Lentil Salad
Some of my favorite summer fruits shine in this wholesome Fig and Apricot Summer Lentil Salad.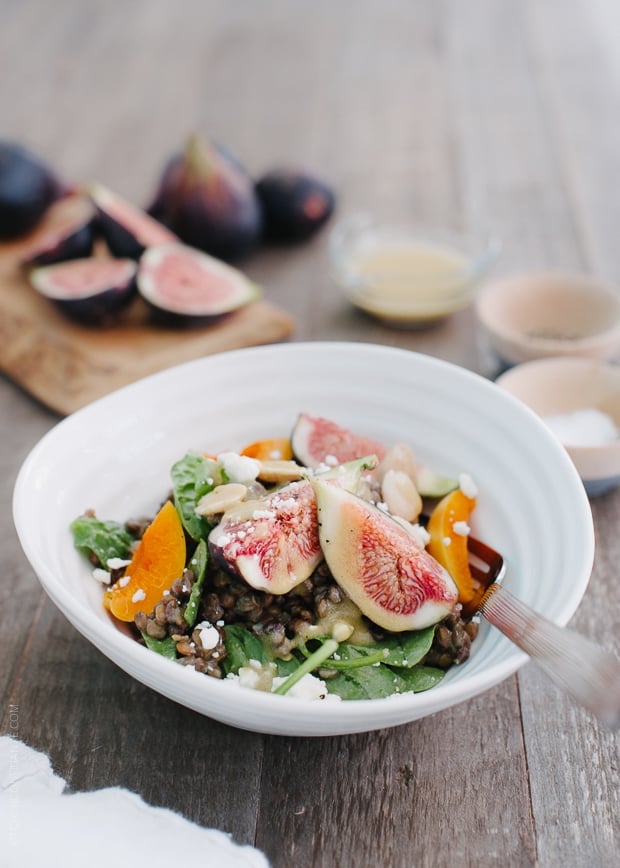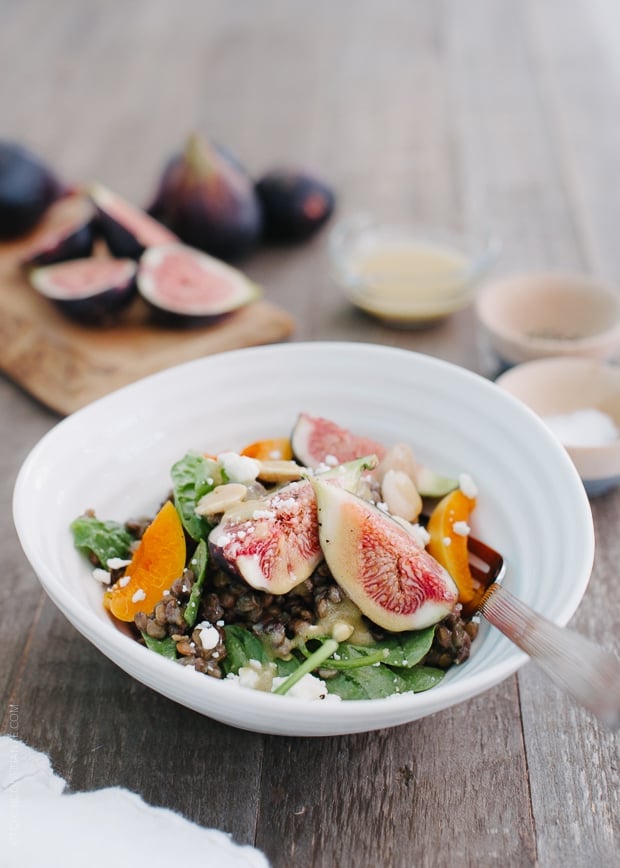 I can't quite explain it, but for some odd reason, when I come home from the farmer's market, I treat my haul with more reverence than the food I bring home from a visit to the grocery store. They feel precious to me, to be treated with care. Summer berries from the store can go into crisps and galettes, yet when I hold pintfuls of berries in my hand from the farmer's market, I cringe at the thought of doing nothing more than eating them plain. Is it because I carefully picked each one, and chatted with the farmer who harvested them for us to enjoy? Is it because my daughter carefully inspected each pluot to her liking? What is it that makes me want to put this fruit on a pedestal and do it justice?

This weekend's trip to the farmer's market is always my favorite – because it is the first weekend we see my favorite apricots, and also because I was reunited with my beloved figs. These two fruits I treat especially with care, since the seasons are so fleeting; to do much more than rinse and eat almost seems like a crime. But when we get home from the market, I am hungry, and I can't resist putting them into something wholesome, something that won't make me feel guilty, something that is worthy of my cherished market haul.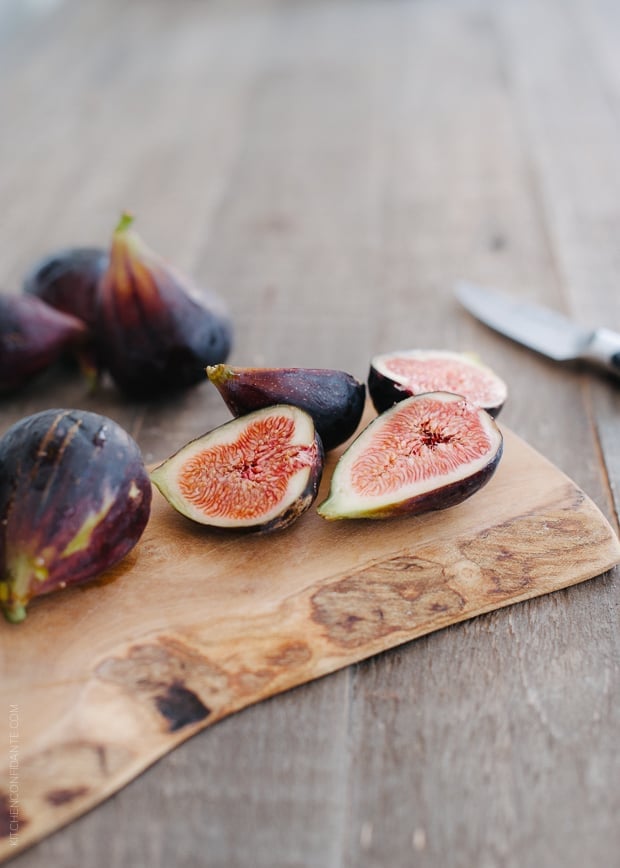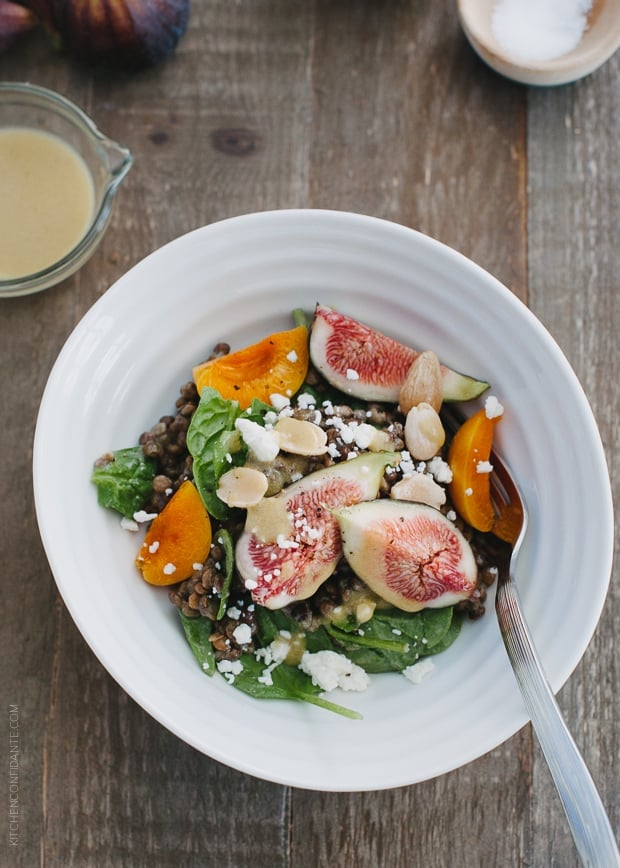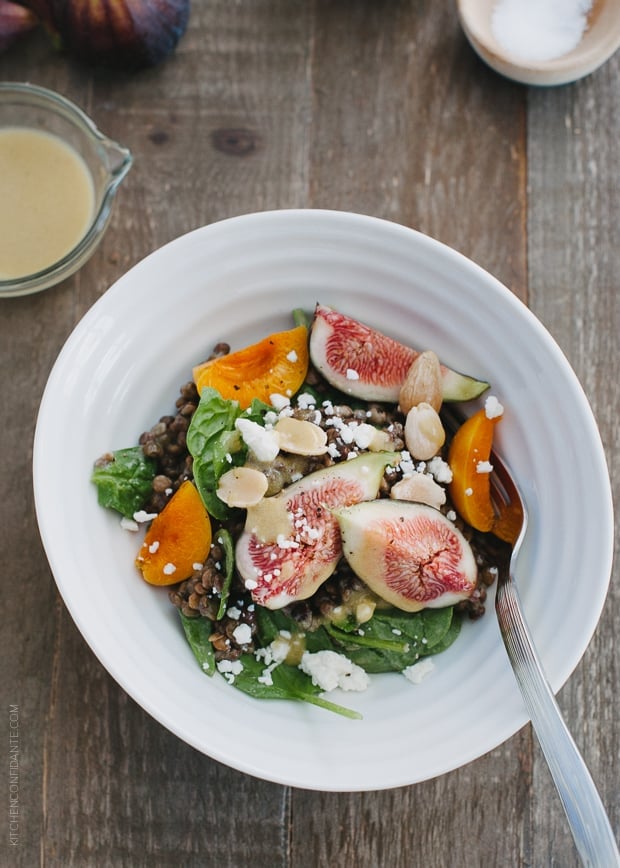 I do have a standby from Trader Joe's that comes in handy for this kind of occasion. Their cooked lentils are a convenience I will keep on hand – they're great for lentil bolognese, creamy soups, stuffed peppers, and better for you chili. And when you dress them with an easy vinaigrette, toss in some salty feta and crunchy almonds, they're the perfect bed for sweet figs and apricots to rest. This was my lunch after the market, and I didn't feel guilty one bit – I felt like I treated my haul very fairly indeed.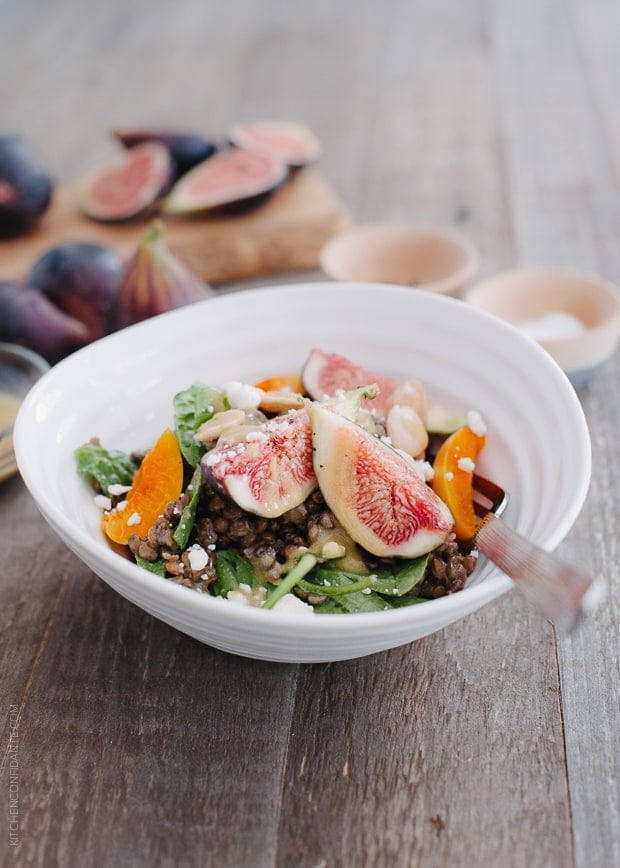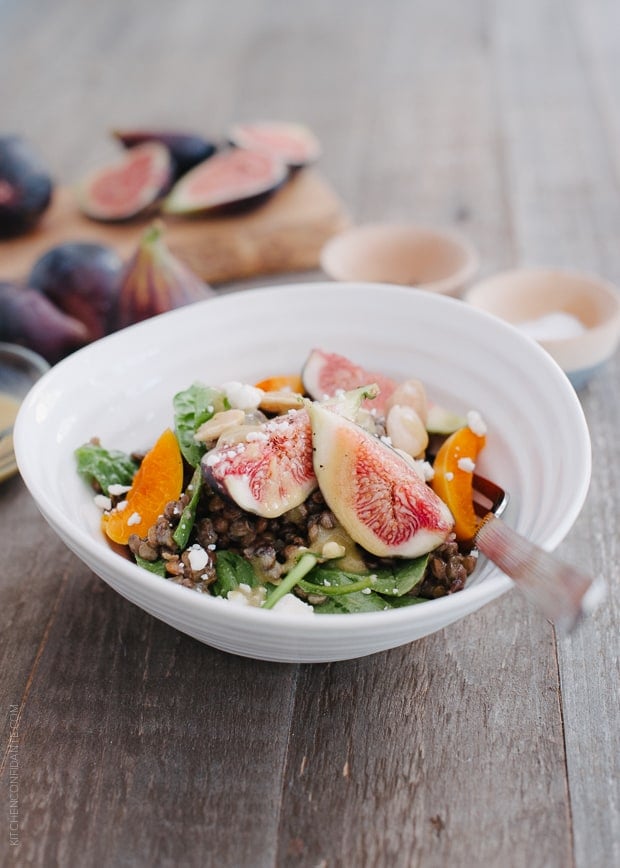 Fig and Apricot Summer Lentil Salad
Relish fig and apricot season with this wholesome summer salad!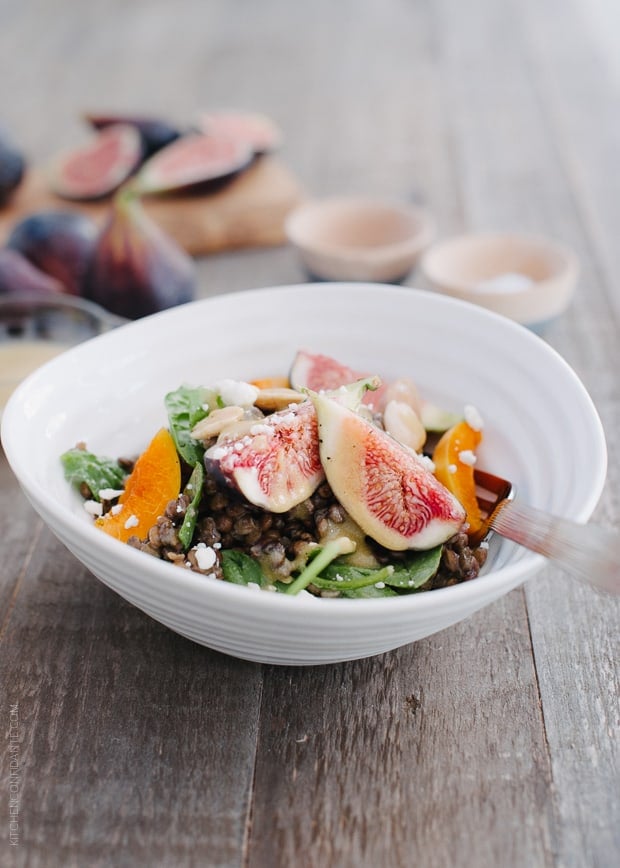 Print Recipe
Ingredients
2 cups cooked lentils
4 cups baby spinach
3 tablespoons sherry vinegar
3/4 teaspoon Dijon mustard
1/4 teaspoon honey
1/4 cup good olive oil
Kosher salt
Freshly ground black pepper
3 oz crumbled feta cheese
1/4 cup almonds (if you have Marcona almonds, they're wonderful here)
6 apricots (I used CandyCots - a treat if you can get your hands on them), pitted and sliced
4 large figs (such as Black Mission figs), stems trimmed and figs quartered
Instructions
In a large bowl, toss together the lentils and baby spinach. Whisk together the sherry vinegar, Dijon mustard and honey. Once combined, gradually add the olive oil while mixing. Season to taste with salt and pepper. Use about half of the dressing to dress the lentil and spinach, and gently toss to coat. Stir in the feta cheese and almonds.
Divide the lentil mixture into serving bowls and top with apricot and fig slices. Drizzle with additional dressing. Serve immediately.