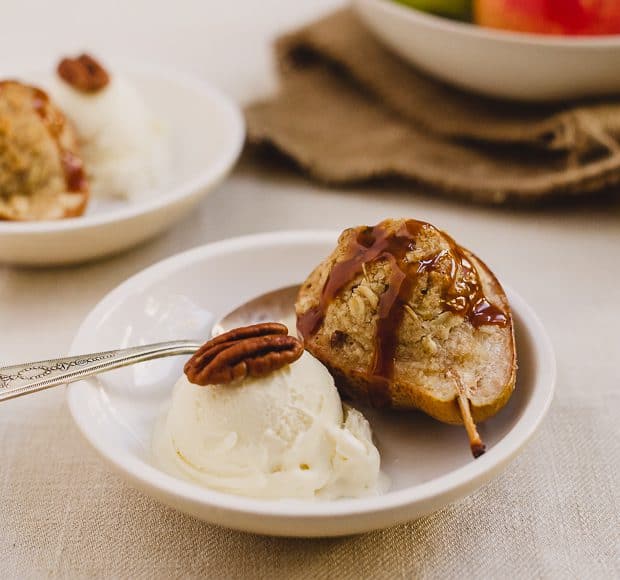 Stuffed Pear Crisp
"Is it Saturday?" I would ask. Each morning these words would spill out of my mouth, and I anticipated my mother's answer. A no would bring a little sadness, because I knew my mother would have to work, spending her evening hours at the hospital.…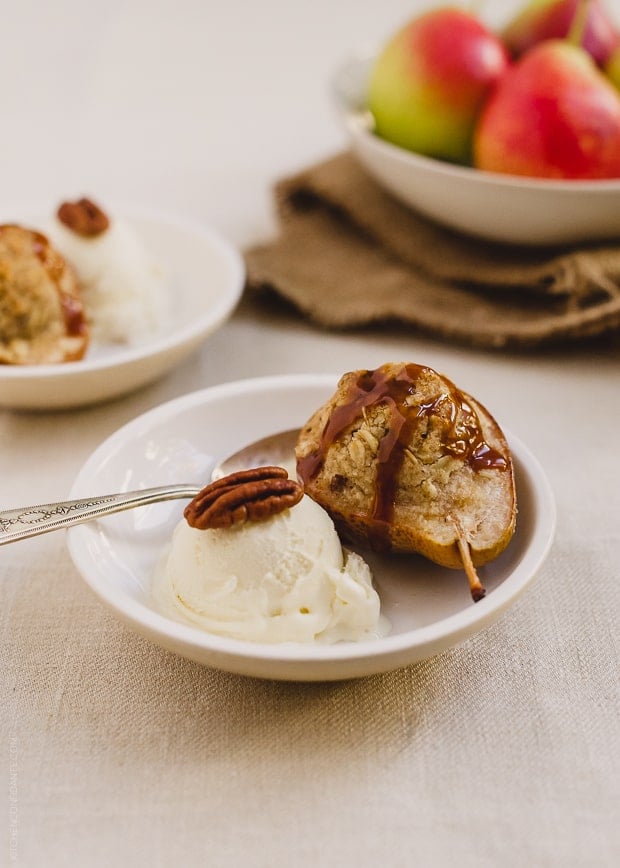 Stuffed Pear Crisp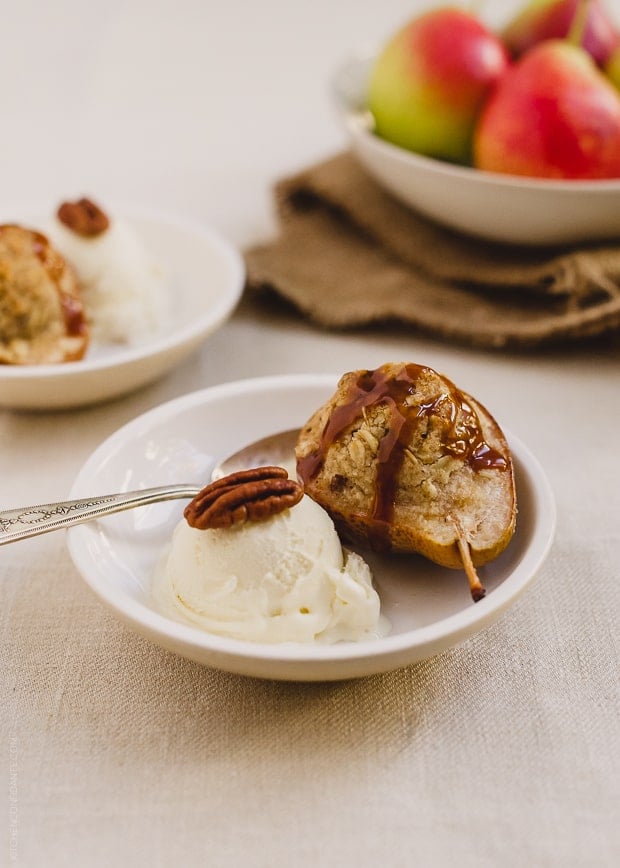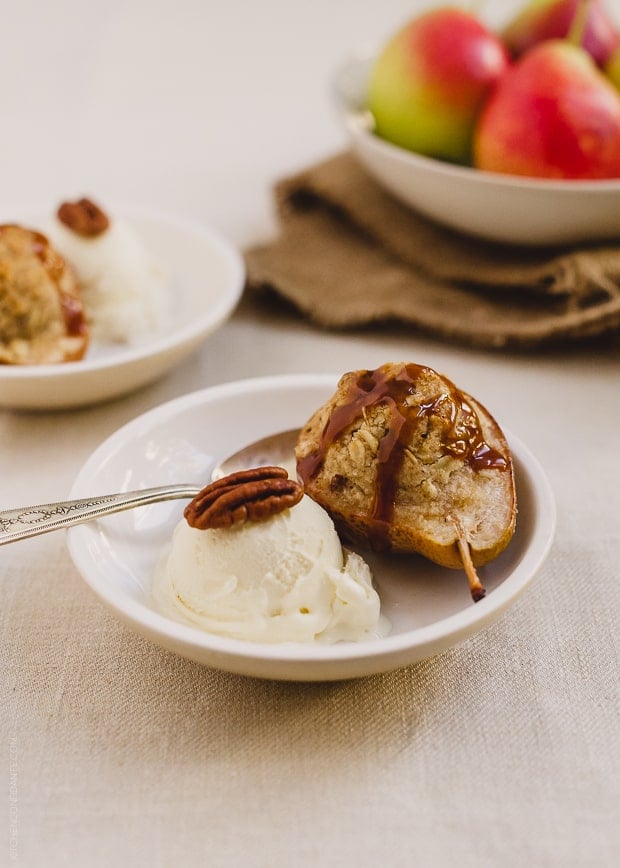 "Is it Saturday?" I would ask. Each morning these words would spill out of my mouth, and I anticipated my mother's answer. A no would bring a little sadness, because I knew my mother would have to work, spending her evening hours at the hospital. It meant watching her car drive away, sobbing as it turned the corner, babysitters after school, and dinner with dad, just the two of us.
But when the answer was a yes, I was beyond ecstatic. It meant a day with mom, a precious whole day. Saturday meant that the oven would warm up in the morning, and I would spend the day in the kitchen with her, content to watch her bake breads and cakes and maybe some cookies.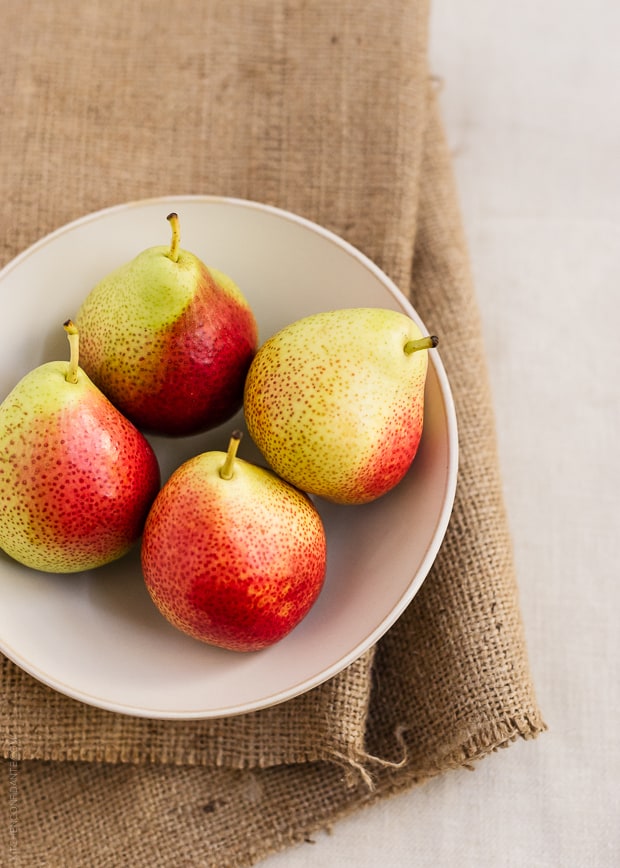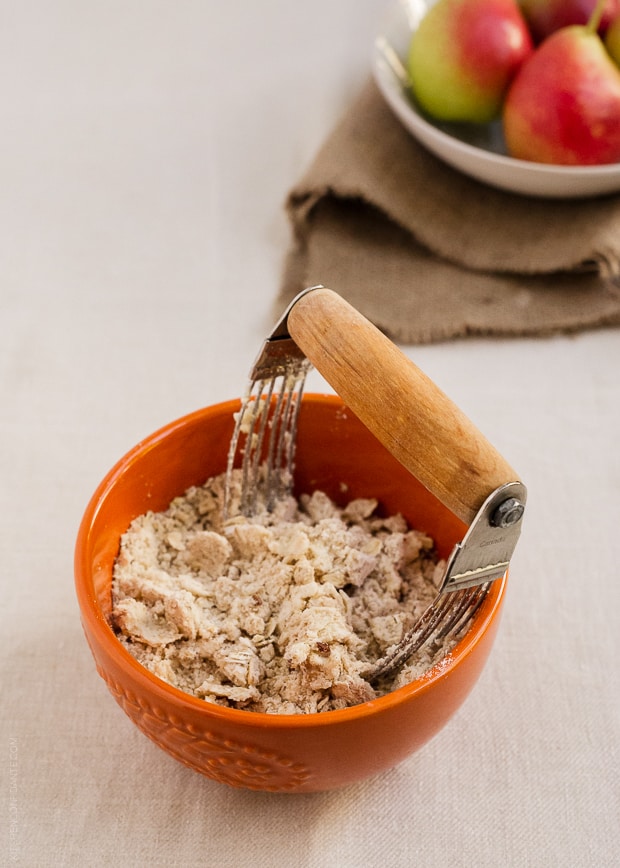 I remembered this simple question, "Is it Saturday?" after my son posed the same question the other day. Same question, different reasons. And in both cases, my answer is a crumbly dessert.
Today I am sharing with you Stuffed Pear Crisp that is being featured on Wayfair.com. You know how much I love anything crisp and crumbly, and this take on a fruit crisp takes advantage of the gorgeous pears we have right now. Each half is a vessel for crumbly goodness, making it not only easy to make, but easy to serve. I hope you try it this Saturday.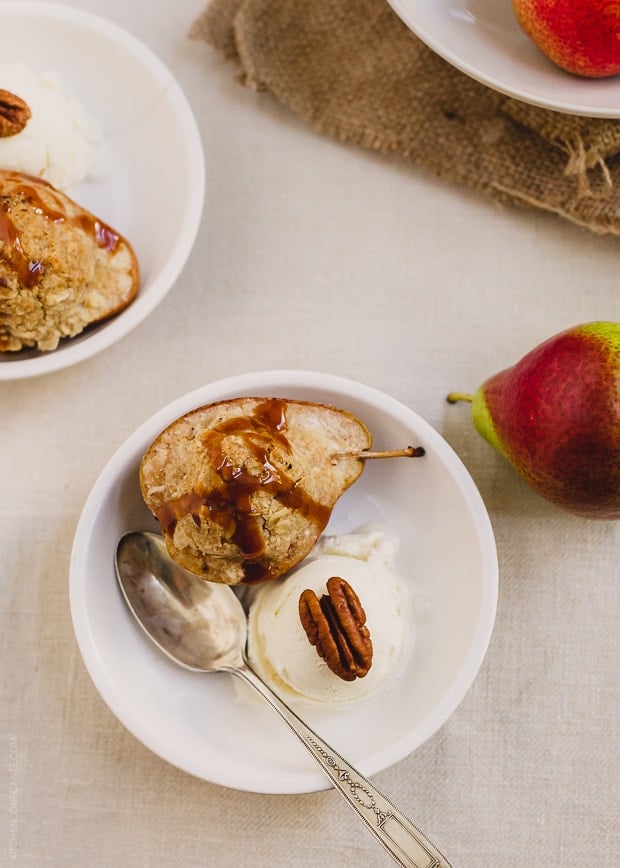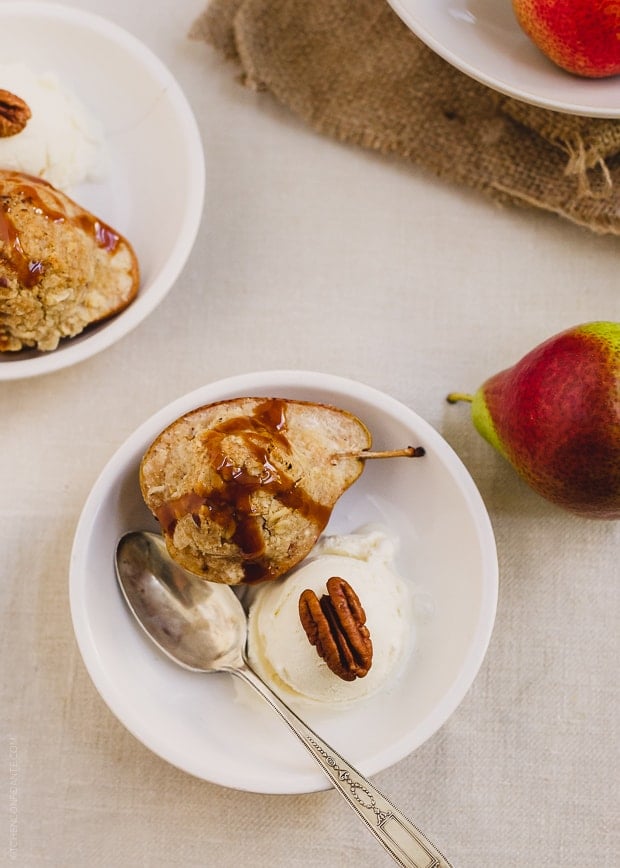 Please join me and find the recipe for Stuffed Pear Crisp on Wayfair.com.
p.s. There's an awesome giveaway going on right now, did you know? Click here to find more fall recipes and a Le Creuset giveaway — you don't want to miss it!