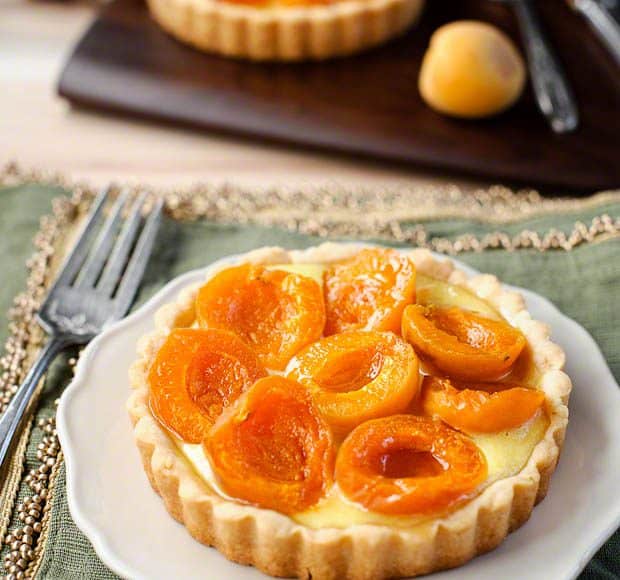 Apricot Tart
Fresh CandyCot apricots take these tarts or tartlets from great to amazing! The apricot tart has a homemade crust that is perfectly crumbly, a rich and smooth cream filling, and warm and rich apricots on top finish the recipe with a burst of flavor.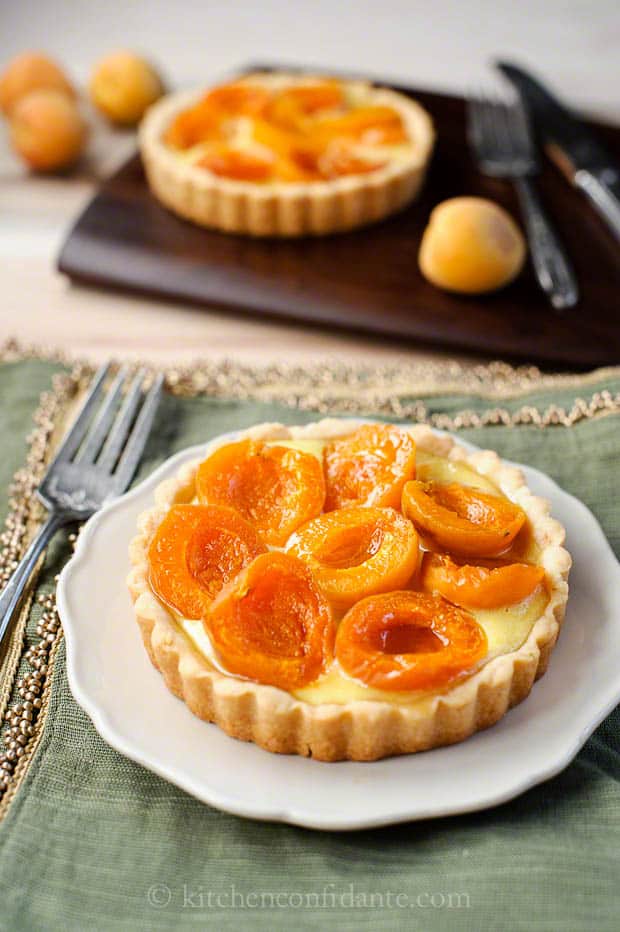 Apricot Tart
Nestled into a creamy custard filled tart, the CandyCot Apricots lend their natural sweetness to each bite. You can choose to make a large apricot tart, or make mini tartlets – and have it all to yourself!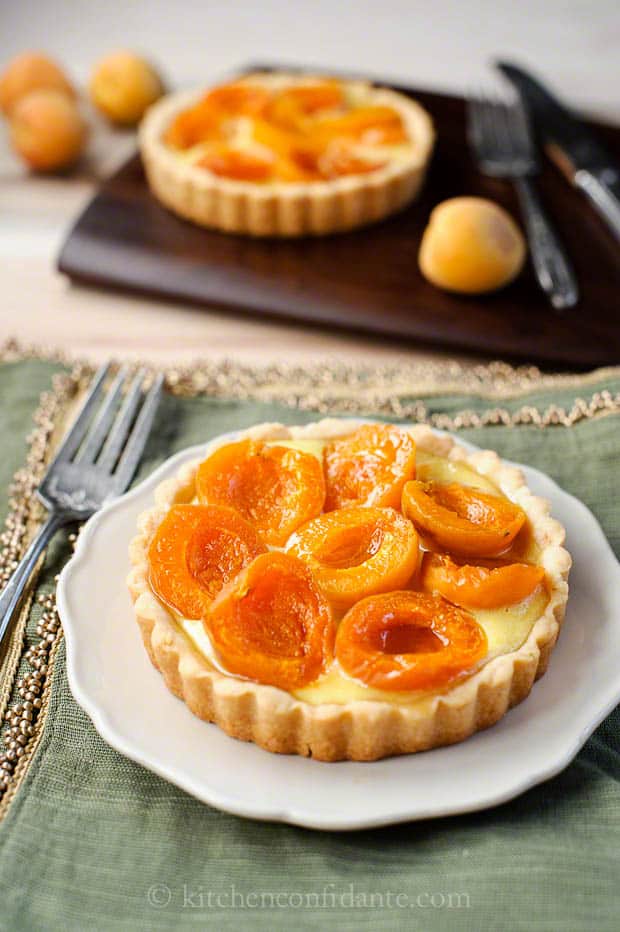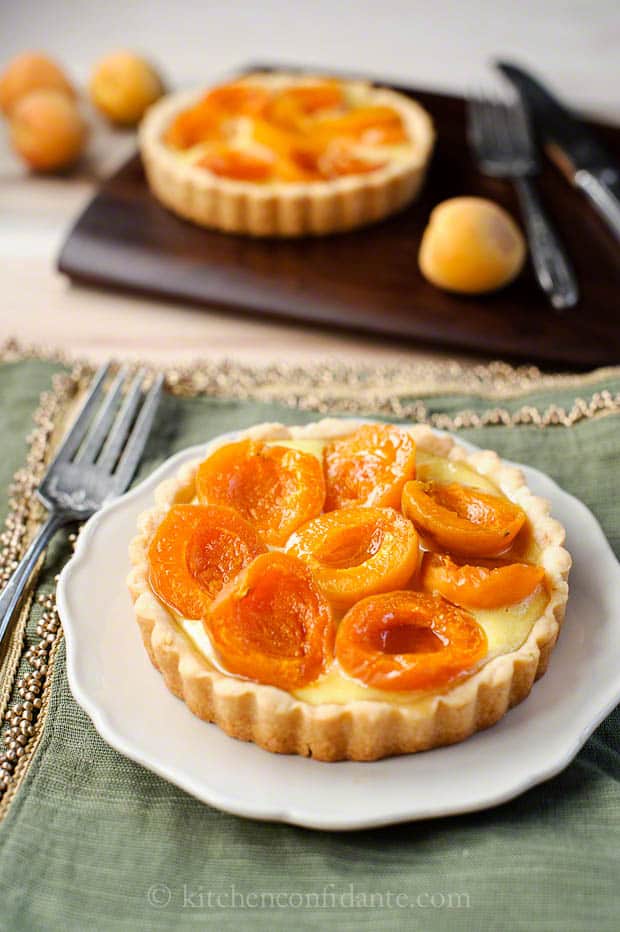 This post first appeared July 1, 2012 as part of the Simple Sundays series. I hope you enjoy this favorite from my kitchen!

Tell me, would you say you are more of a night owl or an early bird? What do you find more alluring: awaiting the sun as it sets in a crimson glory and the moon and stars glowing in its place, or the calm of the morning, the rising sun greeting you with the call of the birds?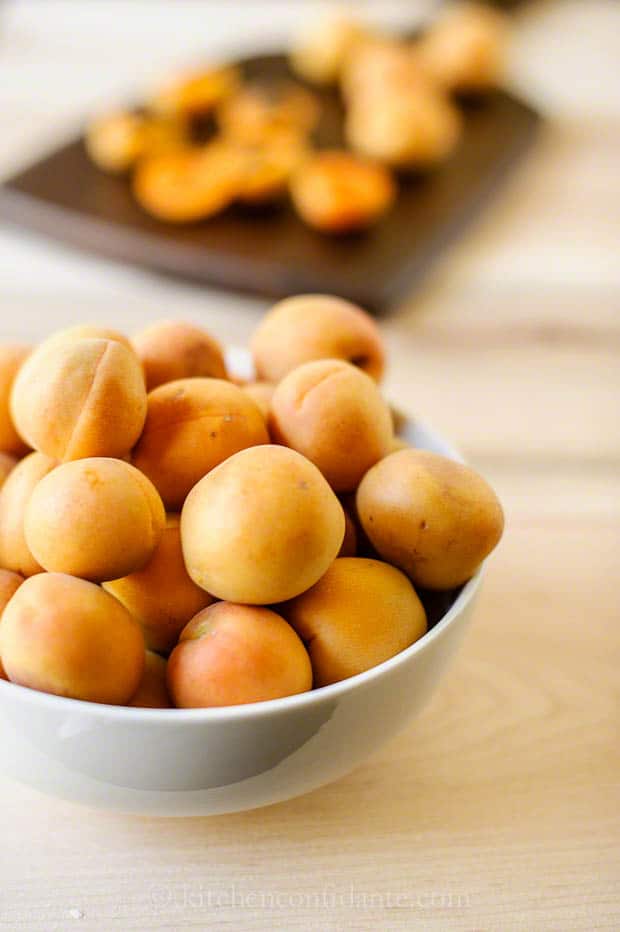 I used to be a decided night owl, always finding myself engrossed in books or creative projects in the wee hours of the night. This blog was born out of my night owl days, with many posts published past midnight. But as the years have passed, I have realized that I simply can't keep doing that. There's a reason why they call it beauty sleep! The trouble is, I can also be an early bird – I love how clearly my mind works when it first wakes – I love getting my thoughts on paper in the still of the morning, with coffee cup by my side. In fact, I am writing this on an early Sunday, before the entire house rises.


I am that person who can be both – the evening hours are when I love to immerse myself in creative outlets – tweaking websites and downloading and editing the day's photos, and the mornings are when I love to write and study something new. However, I have been trying to push myself to be more of an early bird. Sleep is far too important to be both.
They say the early bird gets the worm, and I'd agree that is true. I love that feeling of accomplishment when I rise early and finish projects before 7 am. I love being one of the first people at the market, when the choice produce is mine to pick. And I think of all the folks who rise early to make that happen.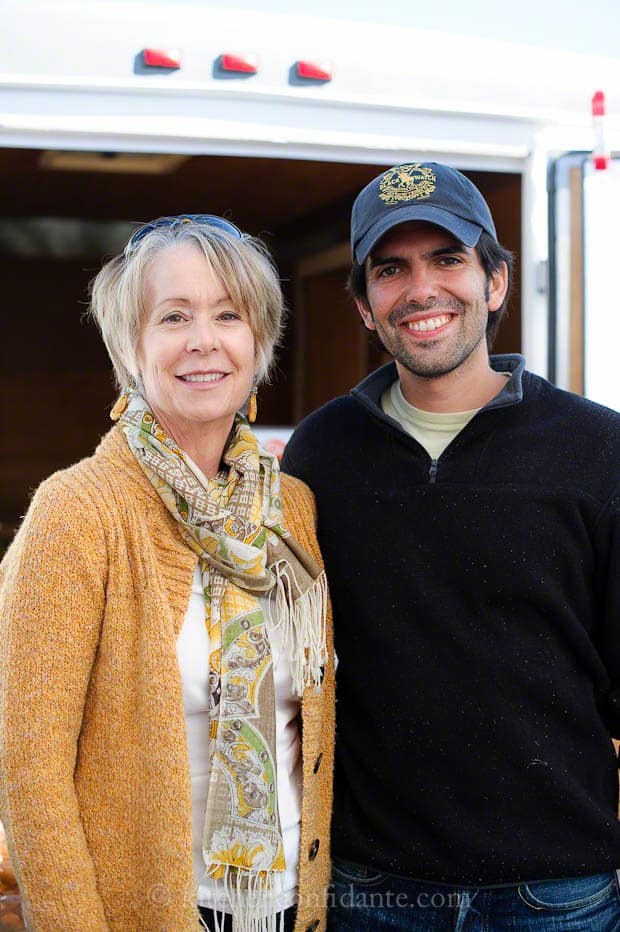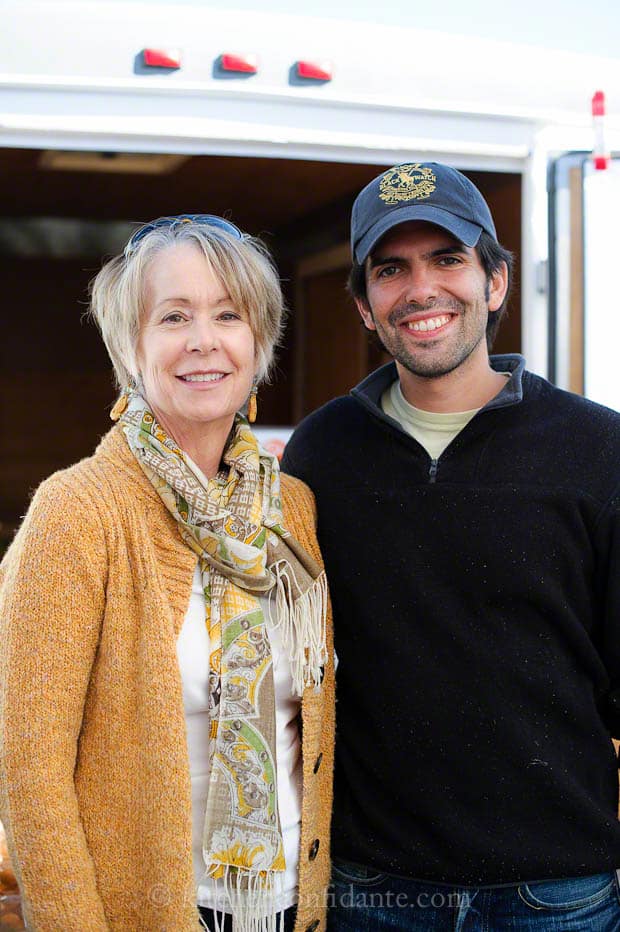 When I visited the Ferry Plaza Farmers Market last weekend, I thought of how early all the farmers and vendors rose to set up their wares, bringing us the freshest picks of the season. As I chatted with the families behind CandyCot Apricots, I was so impressed with the dedication it takes to source the most delicious apricots from the other side of the globe, and then bring them back to California. To patiently wait for the first harvest, to coax them to grow. Have you had a chance to try a CandyCot? When I was invited to taste them, I did not even imagine the sugary sweetness that would greet me with that first bite.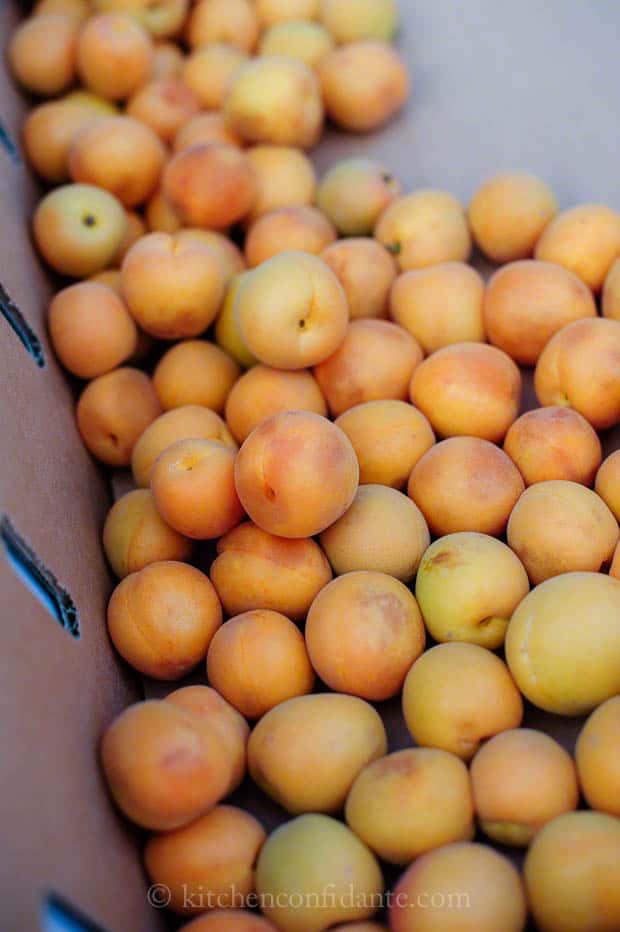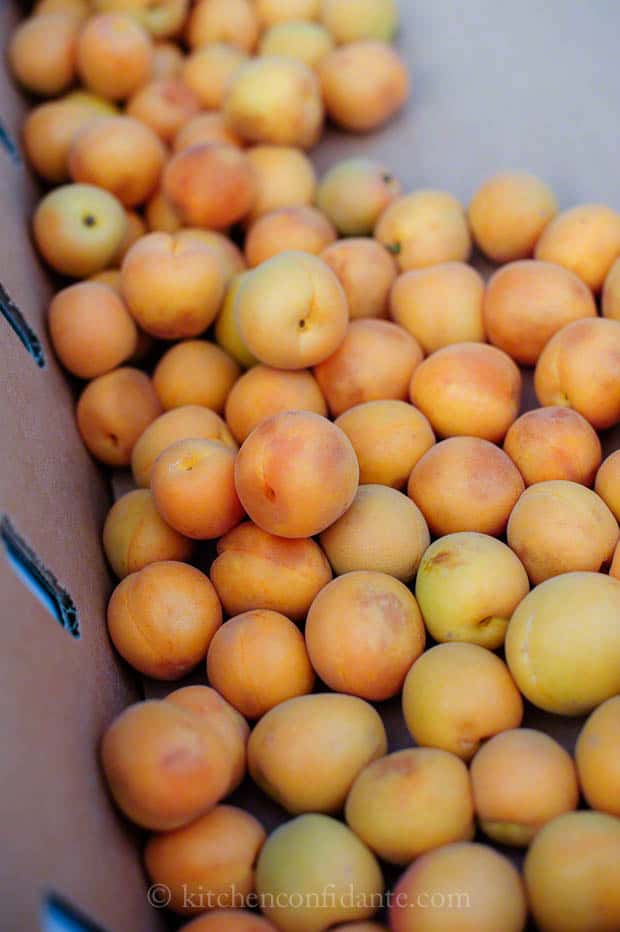 CandyCots are unlike any other apricot I have ever tasted. Quite honestly, I will be very sad once CandyCot harvest ends, because any other apricot simply won't be the same. Biting into the fruit is like nibbling into an apricot that has been poached in sun and honey. It is sweet and divine, with the perfect firm texture, the pit releasing so easily. My son and my husband also fell head over heels in love with CandyCot apricots – the packages we purchased were gone within hours.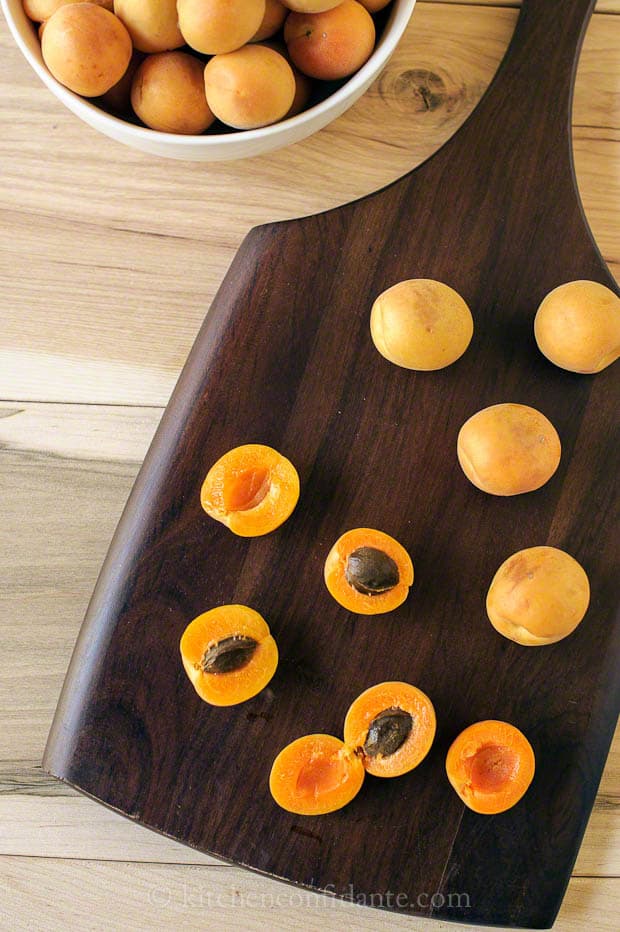 Apricot Tart Time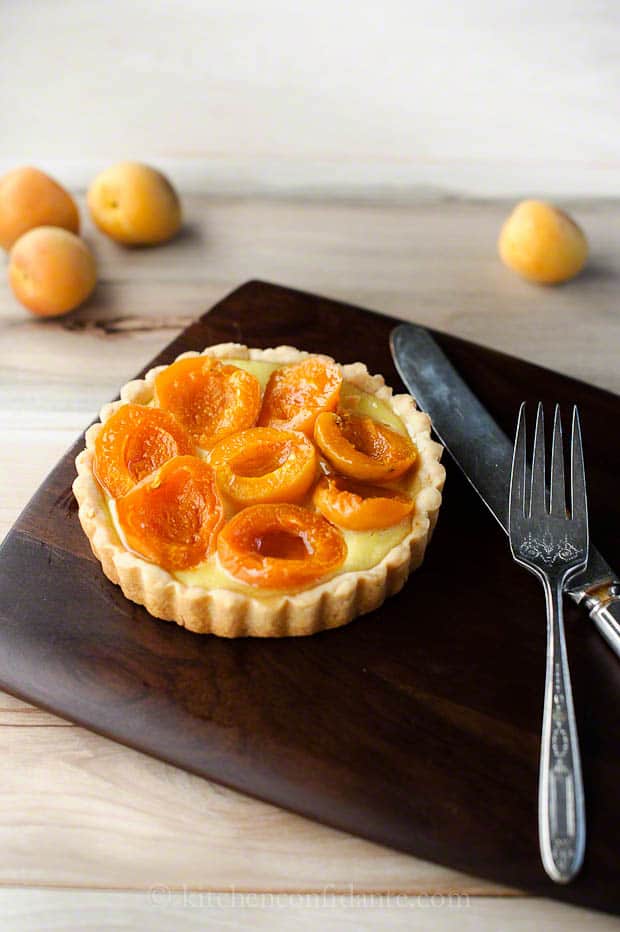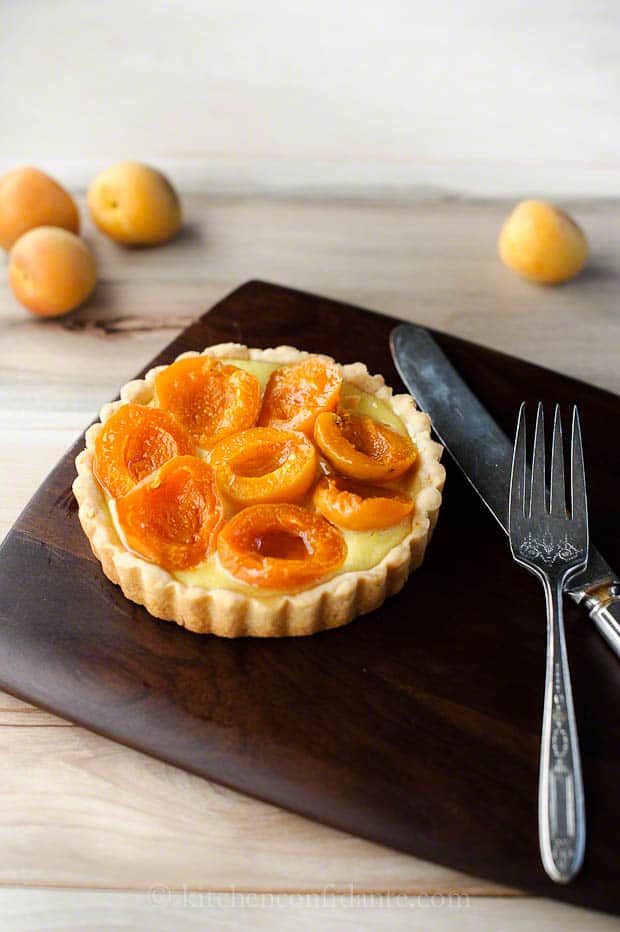 Thankfully, I managed to save some to make into an apricot tart. It did seem a shame to bake with them, as they were so delightful fresh, but I just had to try them in these simple miniature tarts. Nestled into a creamy custard filled apricot tart, the CandyCots lent their natural sweetness to each bite. Their honeyed hue greeted me like the sunrise, promising a delicious day ahead.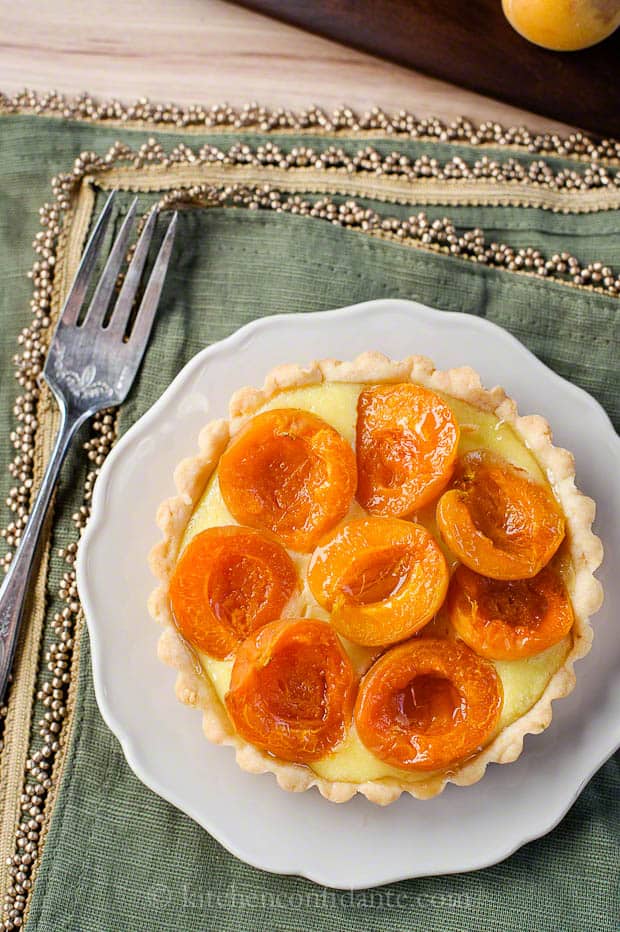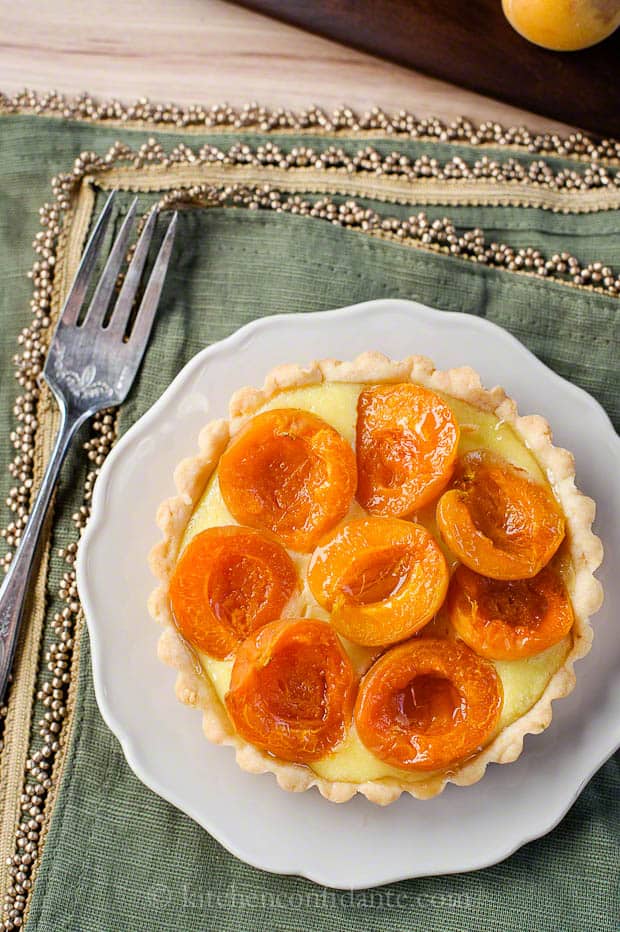 Reasons to go to a farmer's market
Striking Gold in a Desert Farmer's Market
Simple Sundays | Scenes from the Ferry Plaza Farmers Market
More things to create with your apricot haul
Apricot Galette
Apricot & White Chocolate Biscotti
Wild Rice Salad with Apricots & Almonds and Apricot Dressing
Velvet Sunshine
Apricot Tart
These simple tartlets are all about summer. The easy flaky crust holds a creamy filling lightened up with Greek yogurt, and are topped with the summer's sweetest stone fruit. The best part? With individual small tarts, you can have one all to yourself.
Ingredients
CRUST
1 1/4

cups

all-purpose flour

1/2

cup

butter

softened

2

tablespoons

Greek yogurt
FILLING
16

CandyCots

or apricots*, halved and pitted

3

large egg yolks

3/4

cup

Greek yogurt

3/4

cup

sugar

1/4

cup

all purpose flour

1/4

cup

maple syrup or agave nectar
Instructions
Preheat the oven to 375 degrees.

Make the crust by placing the flour, butter and Greek yogurt in the bowl of a food processor. Pulse until the dough comes together into a bowl. Divide the dough into 4 portions and press into 4 4-inch tart pans with removable bottoms. Use your fingers to work the dough evenly on the bottoms and up the sides of each tart pan. Trim any excess. Set on a baking tray and bake for about 10-15 minutes. The crust will be a very light honey color. Let it cool.

While the crusts cool, make the filling by whisking together the egg yolks, Greek yogurt, sugar, and flour in a medium bowl. When the creamy filling is smooth, pour equal amounts into each tartlet crust. Arrange the halved CandyCots (apricots) on top of the cream filling. Place the baking sheet with the filled tart pans into the oven and bake for about 35 minutes, or until the custard filling is set.

Place the tart pans on a wire rack to cool. Carefully remove each tartlet from the pans. Lightly brush the maple syrup or agave nectar over the entire tartlets whilst warm.
Notes
Adapted from Paula Deen, Peach Cream Tart, via Food Network.
Nutrition
Calories:
711
kcal
|
Carbohydrates:
104
g
|
Protein:
14
g
|
Fat:
28
g
|
Saturated Fat:
16
g
|
Polyunsaturated Fat:
2
g
|
Monounsaturated Fat:
8
g
|
Trans Fat:
1
g
|
Cholesterol:
209
mg
|
Sodium:
210
mg
|
Potassium:
544
mg
|
Fiber:
4
g
|
Sugar:
64
g
|
Vitamin A:
3602
IU
|
Vitamin C:
14
mg
|
Calcium:
122
mg
|
Iron:
3
mg