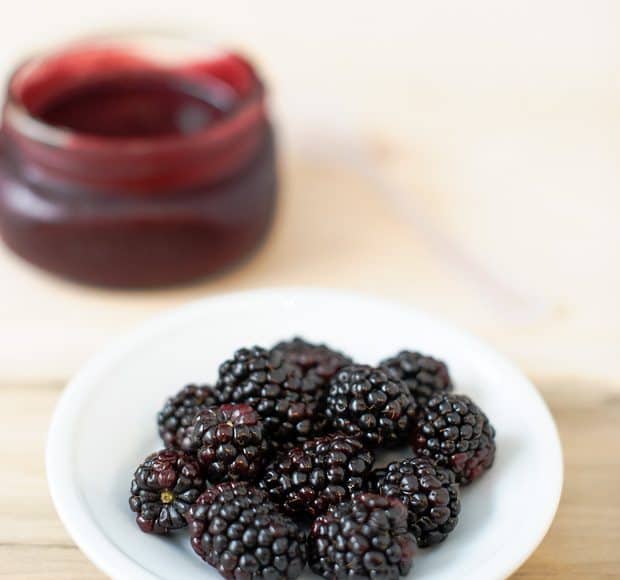 Blackberry Ribs
My sticky blackberry ribs are the perfect barbecued pork ribs. Combining sweet and spicy flavors from honey, blackberries, bourbon, and red pepper flakes, they taste like summer and falling in love.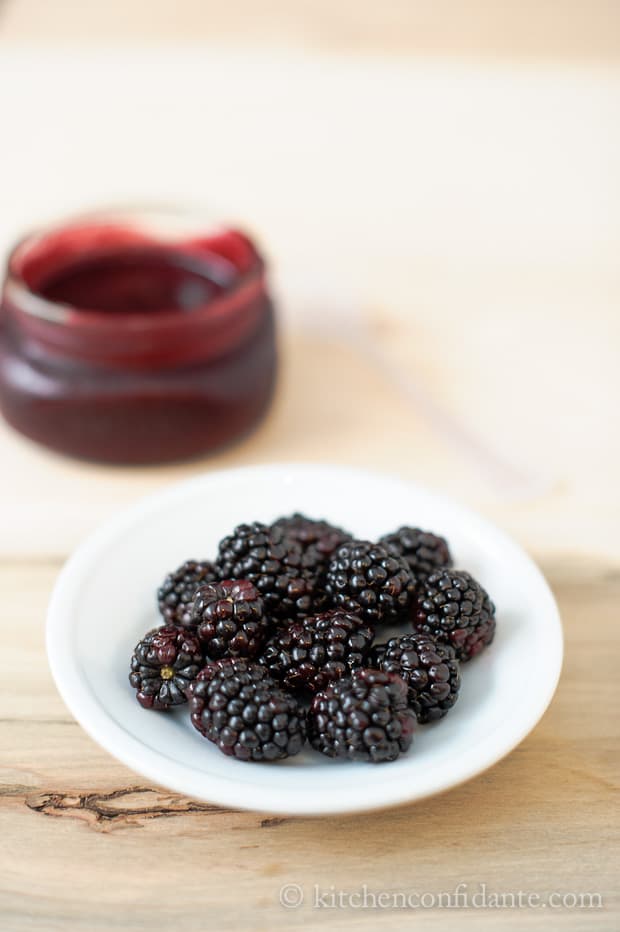 Blackberry Ribs
Do you have a food that reminds you of being young and falling in love? Ribs are that food for me, and the ability to make blackberry ribs at my own home that rival the taste of all of the ribs that I consumed over a decade ago in Chicago is perfection.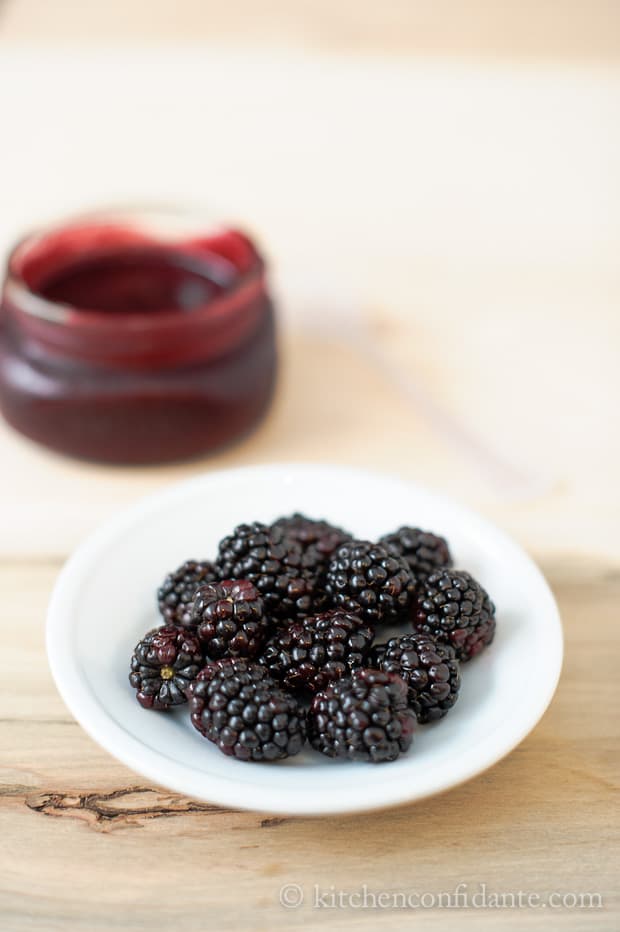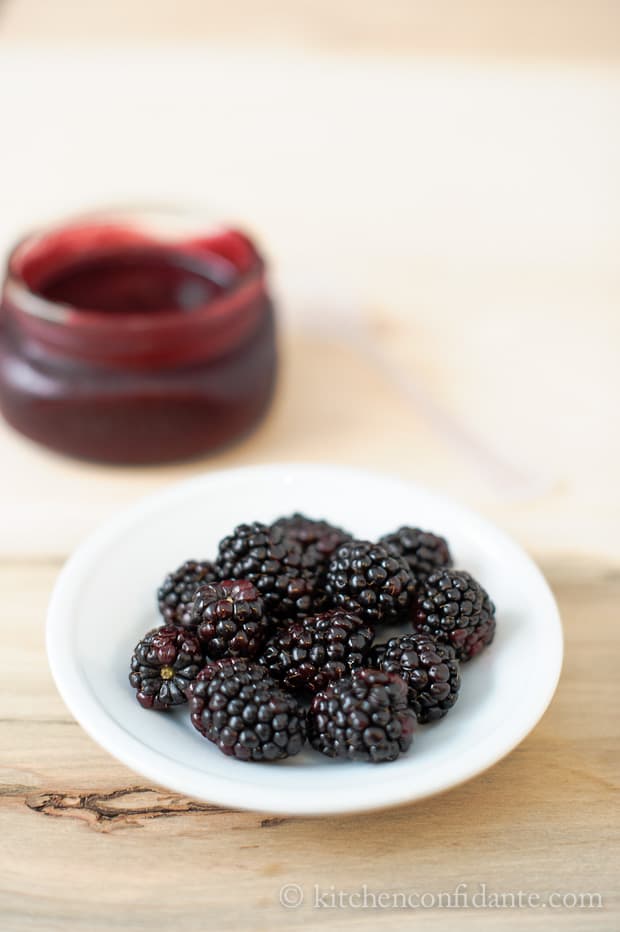 I was driving down one of my favorite roads today, the Indigo Girls harmonizing in the background. My eyes were soaking in the beautiful hills, still beautiful even after losing their springtime green, the sun glimmering through the canopy of the trees.
Cause there's a place we like to drive
Way out in the country
Alone in my car and in my thoughts, it was one of those rare moments when I could appreciate the present. And the past. Hearing Power of Two brought me back 13 years, to Chicago. It was this day that I met my husband.
Adding up the total of a love that's true
Multiply life by the power of two
And it's been a whirlwind of a life ever since.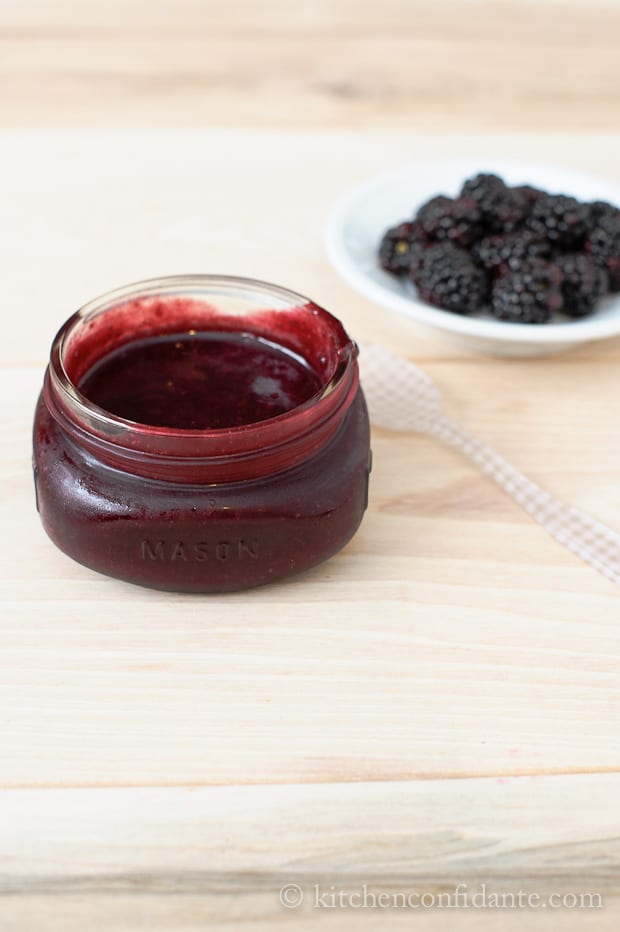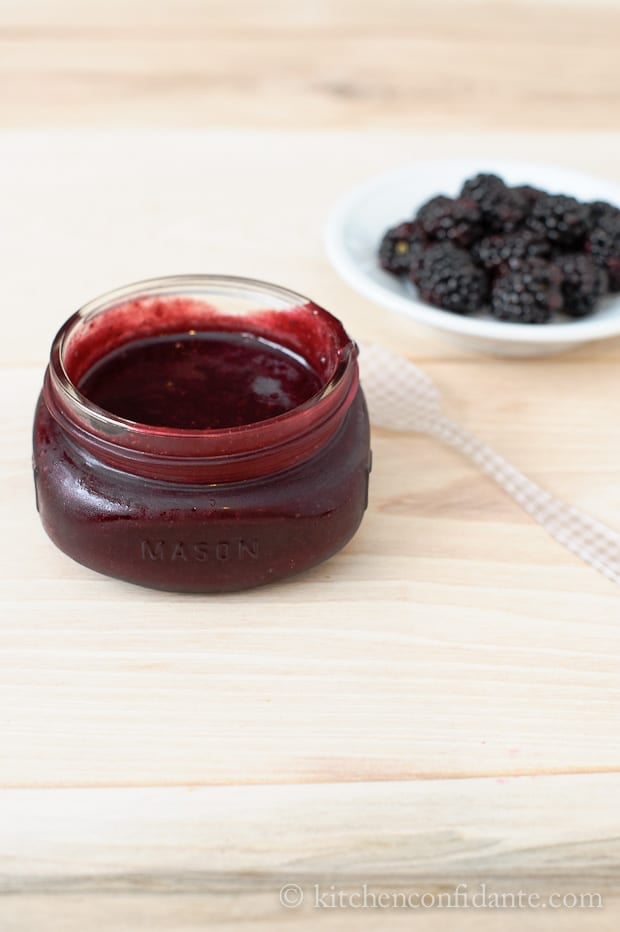 It was a typical humid day in Chicago when our lives intersected on a Fourth of July weekend, thanks to a mutual friend. We met, with Buckingham Fountain behind us and the holiday fireworks over Lake Michigan in the skies above us. And I knew we would be friends.
Chicago is a city I look back on with a fond heart, obviously. It's a beautiful city to fall in love in, but besides that, it's a city that is so welcoming, and charming, and delicious. I must have eaten more ribs in my few years in Chicago than I ever had in my lifetime. When friends would visit, I would take them on food crawls, back when food crawls weren't formal ventures, and my favorite rib joint was always in the lineup. Ribs were our last meal there, before we left for San Francisco.
These days, our own grill is our favorite rib joint, and I am always looking for new ways to enjoy them. When I saw this recipe for Sticky Blackberry Barbecued Pork Ribs, I knew it was a must try. I love it. Blackberry Ribs. Simple? Yes. Sticky? Yes. Delicious? Yes. It's a beautiful way to use up the season's sweet blackberries.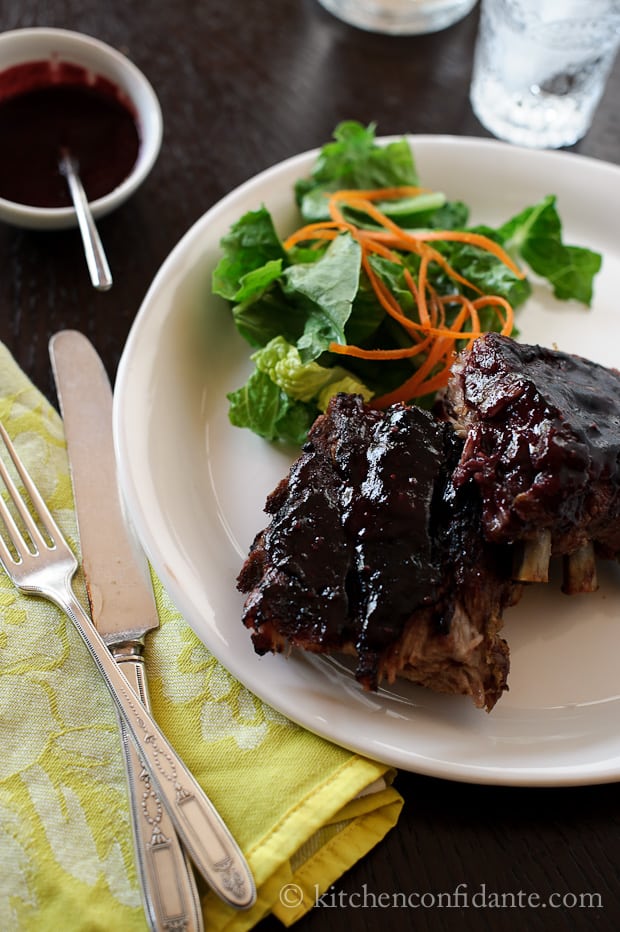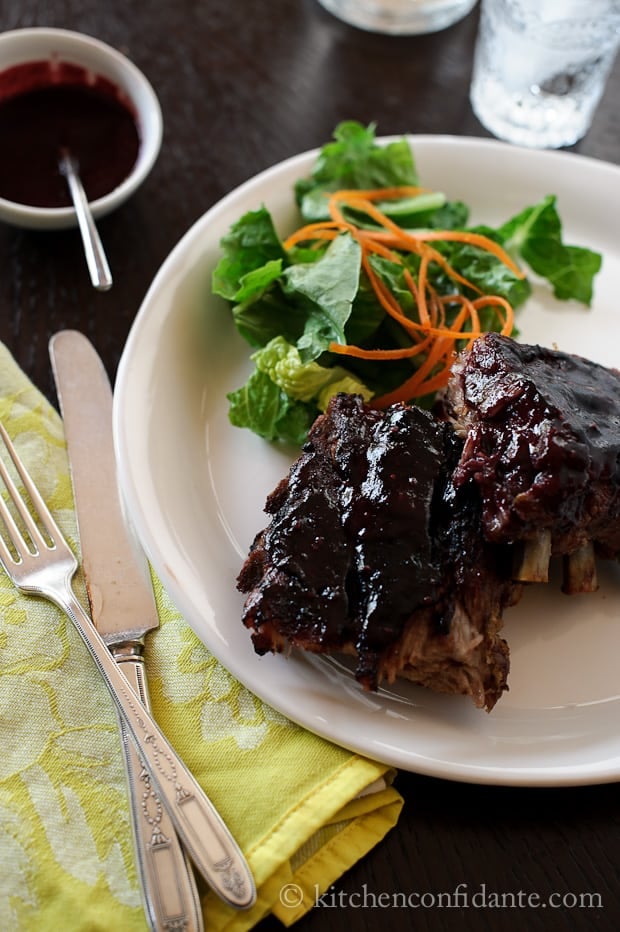 Finally, I pulled into my driveway and walked into my house. I logged on and saw a message from one of my friends who was there that sweltering day, and learned that there would be no fireworks in Chicago this year. A tradition lost. And that saddened me. A decade may have passed since that night, but there was always something so comforting and nostalgic in knowing that the skies over Buckingham Fountain were bathed in a spectacle of color, on this special day, year after year. I always thought, there must be a young couple out there, falling in love.
I know there is.
And in the meantime, there's blackberry ribs.
More Recipes Starring Ribs
Baby Back Ribs with Blueberry Balsamic Barbecue Sauce
Instant Pot Short Rib Ramen
Mushroom and Short Rib Noodle Soup
Braised Chipotle Short Ribs
Baby Back Ribs with Fiery Peach BBQ Sauce
A Good Day for Short Ribs

Blackberry Ribs
Baby back ribs – the smallest and most tender pork rib – cook relatively quickly. This jammy, sweet glaze tastes best when you season the finished ribs generously with salt.
Ingredients
2

racks baby back pork ribs

about 2-2½ pounds each

2

tablespoons

kosher salt

divided, plus more to taste

2

tablespoons

black pepper

divided

1

tablespoon

hot smoked paprika

1¼

cups

honey

¾

pound

fresh blackberries

(about 2½ cups)

½

cup

blackberry preserves

¼

cup

maple syrup

3

tablespoons

bourbon

or whiskey

3

tablespoons

balsamic vinegar

5

teaspoons

red pepper flakes

divided
Instructions
Flip one rib rack over and insert the tip of a butter knife under tough membrane that covers back of rack. Wiggle knife to loosen membrane. Grab membrane with a paper towel and pull it off. Repeat with remaining rack.

At least 1 hour before cooking, mix 1 tablespoon salt, 1 tablespoon pepper and 1 tablespoon smoked paprika in a small bowl. Season ribs very generously on all sides with spice mixture. Let ribs come to room temperature, about 1 hour.

Meanwhile, set up a grill to cook with indirect heat: For a charcoal grill, light charcoal using a chimney starter. When coals have started to ash over on top, pour them all onto one side of lower grate. This creates a hot zone and a cooler zone. If using a gas grill, light burners on one side of grill, leaving others off to create a hot zone and a cooler zone. Or, preheat an oven to 350 degrees to cook ribs indoors.

Place ribs meaty-side up on cooler side of the grill and close lid, making sure vents are partly open. If cooking indoors, put ribs in a roasting pan and place in oven. Cook ribs 1 hour. If using a charcoal grill, light more charcoal briquettes in chimney starter and pour on top of coals to replenish the fire. Flip ribs meaty-side down. Cook until tender, 45 minutes to 1 hour.

Meanwhile, make blackberry glaze: In a blender, purée the honey, blackberries, preserves, maple syrup, bourbon, vinegar, red-pepper flakes, and remaining salt and pepper. Scrape into a saucepan and bring to a simmer over medium-high heat. Reduce heat to medium-low and cook about 15 minutes, stirring frequently, until reduced and syrupy.

Flip ribs meaty-side up, brush generously with glaze, and close the lid. Cook 1 minute. Brush meaty side with glaze again. Move ribs to hot side of grill and flip over. Brush underside of racks with glaze. Close lid. Cook 1 minute or until glazed and caramelized on both sides. If cooking inside, brush ribs with glaze and place under broiler until glazed and caramelized, 1-2 minutes. Season generously with salt and let rest 10 minutes before serving.
Notes
Recipe reprinted with permission from Wall Street Journal, Pick Berries for Dinner. Originally printed June 15, 2012.
Nutrition
Calories:
587
kcal
|
Carbohydrates:
144
g
|
Protein:
3
g
|
Fat:
1
g
|
Saturated Fat:
0.2
g
|
Polyunsaturated Fat:
1
g
|
Monounsaturated Fat:
0.2
g
|
Sodium:
3554
mg
|
Potassium:
414
mg
|
Fiber:
7
g
|
Sugar:
126
g
|
Vitamin A:
1802
IU
|
Vitamin C:
22
mg
|
Calcium:
92
mg
|
Iron:
2
mg