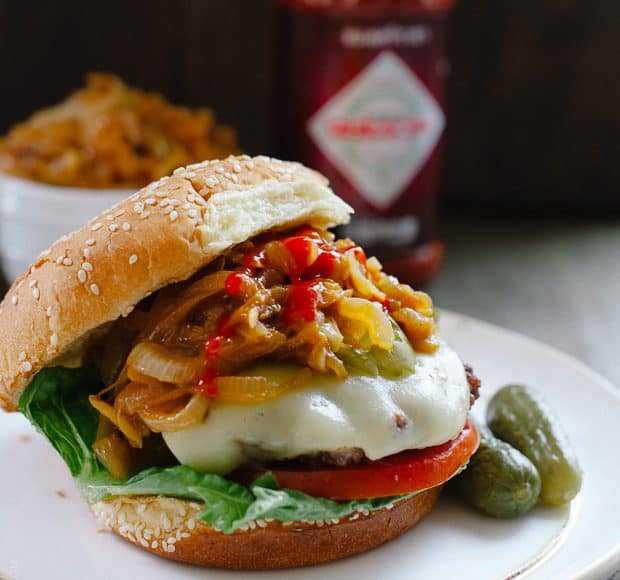 Simple Sundays | Sriracha Caramelized Onions
Sweet and spicy, you'll want to put these Sriracha Caramelized Onions on everything! Burgers will never be the same again. When I think of the life my husband and I have carved out for ourselves, I can't help but think of how different it is…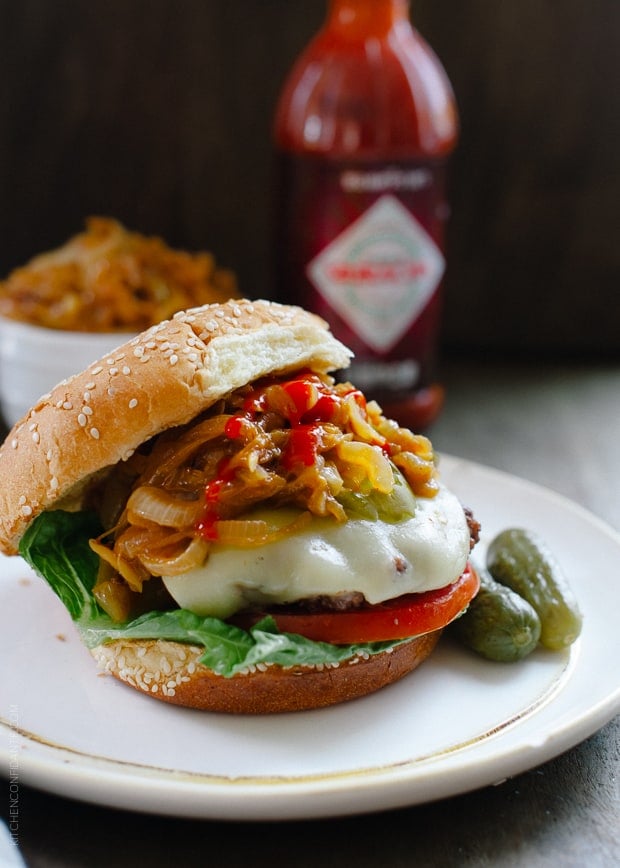 Simple Sundays | Sriracha Caramelized Onions
Sweet and spicy, you'll want to put these Sriracha Caramelized Onions on everything! Burgers will never be the same again.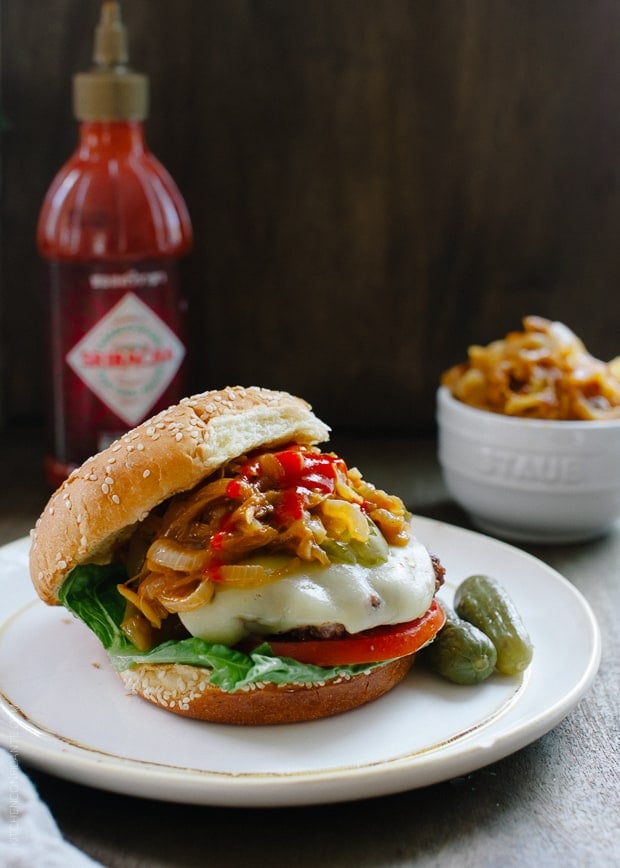 When I think of the life my husband and I have carved out for ourselves, I can't help but think of how different it is from anything I could have imagined when we first started out on this journey together. Nearly 14 years of marriage has left us with layers of experiences, each one distinct but vital pieces of this puzzle we are putting together. There are those moments that are easy, where you don't have to think, and it's almost automatic. And there's the unexpected layers, those twists and turns that as surprising as they were at first, life now couldn't – or shouldn't – be any other way.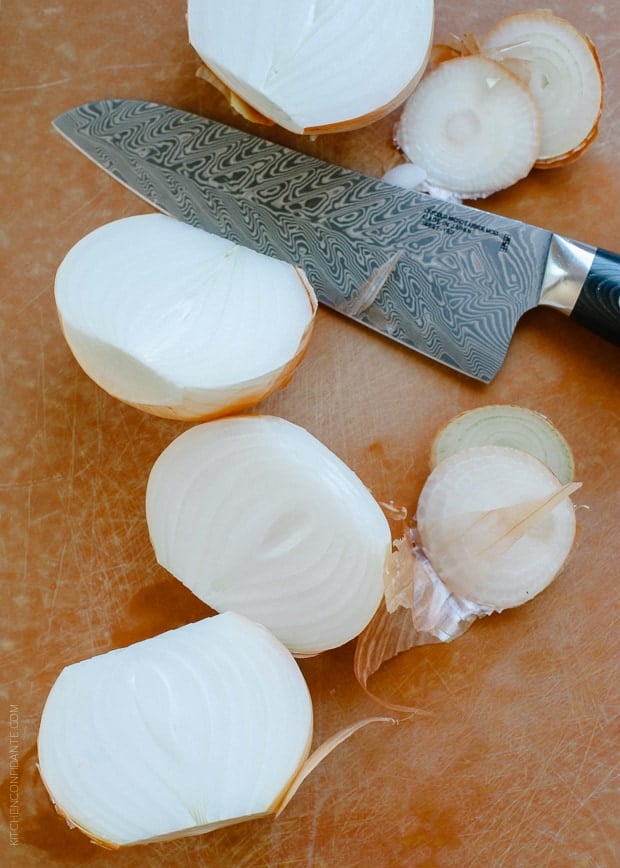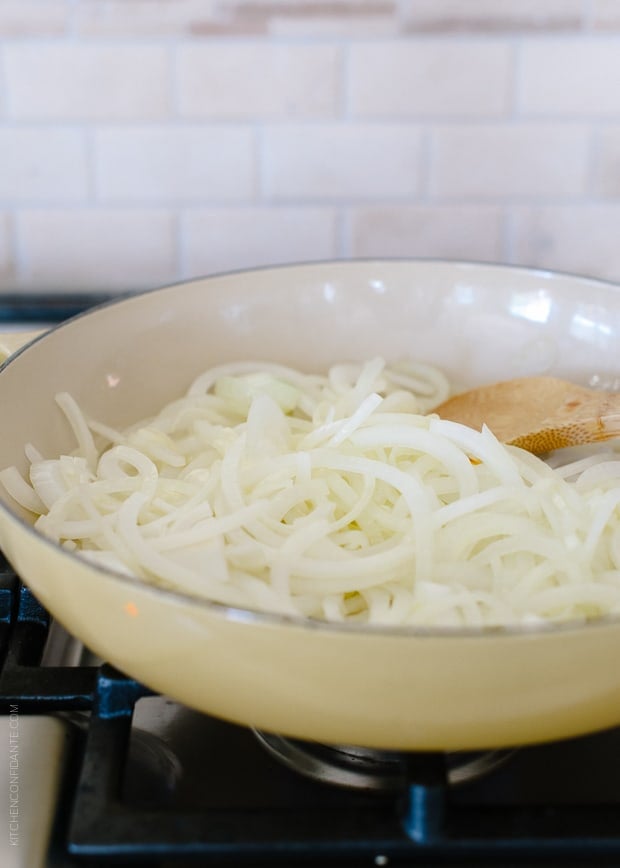 Fatherhood has suited him. He has been devoted, he has been our rock. And I like to think he is the spicy to my sweet – we balance one another out. In parenthood, and in life.
Speaking of spicy – as we get older together, the more our tolerance to heat increases, and the more we desire more kick to our food. Now that grilling season is in full swing, I have been craving the perfect topping for all those burgers and hot dogs – caramelized onions. But not just any caramelized onions! Sriracha Caramelized Onions – with heat to go with the layers of flavor already in place – something to go with the juicy burger, the pepper jack cheese, the tangy pickles, the thick cut tomato – something to add spicy to the sweet. Burgers will never be the same.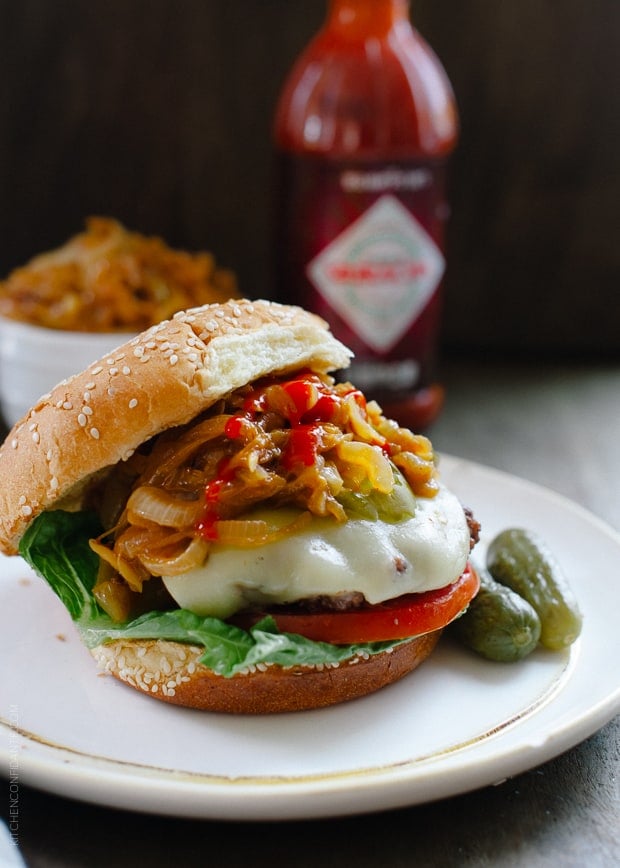 Sriracha Caramelized Onions
You'll want to put these on everything! Burgers, hot dogs, grilled chicken...the list goes on.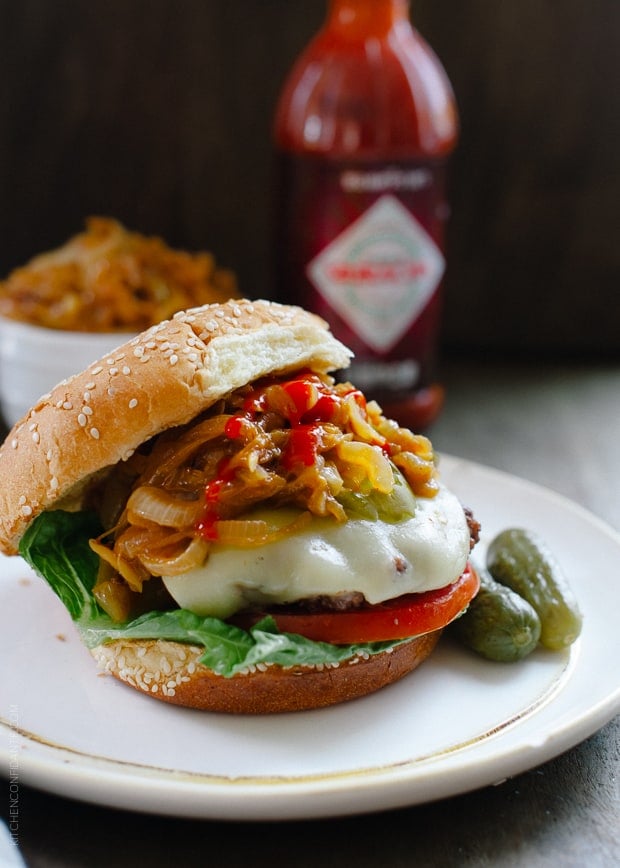 Print Recipe
Ingredients
2 tablespoons unsalted butter
2 large yellow onions, peeled and thinly sliced
Kosher salt
1-2 tablespoons sriracha, to taste
Instructions
In a large saute pan, melt the butter over medium-low heat. Add the onions and stir to coat with the butter. Let it cook, periodically stirring the onions with a wooden spoon, until the onions are soft and have turned a deep amber color. Once the onions are caramelized, season with salt and sriracha, to taste. Remove from heat and let it cool slightly. Enjoy over burgers, hot dogs, grilled meats, on pizza, in sandwiches - the possibilities are endless.