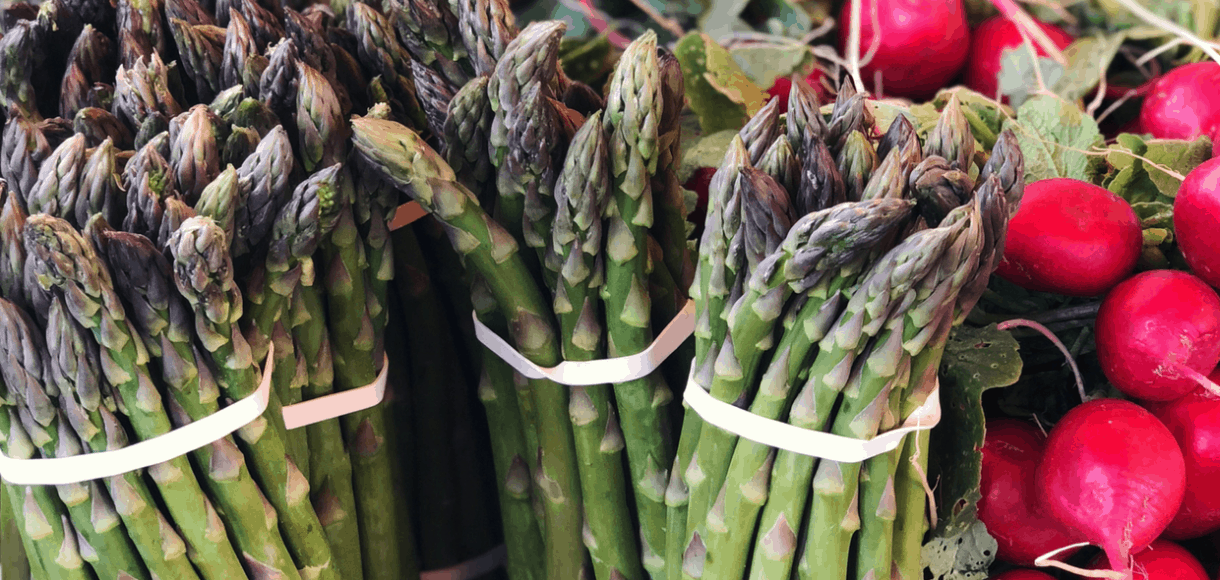 Five Little Things
Five Little Things I loved the week of May 25, 2018: green market finds, lobster, bad lip reading, and more.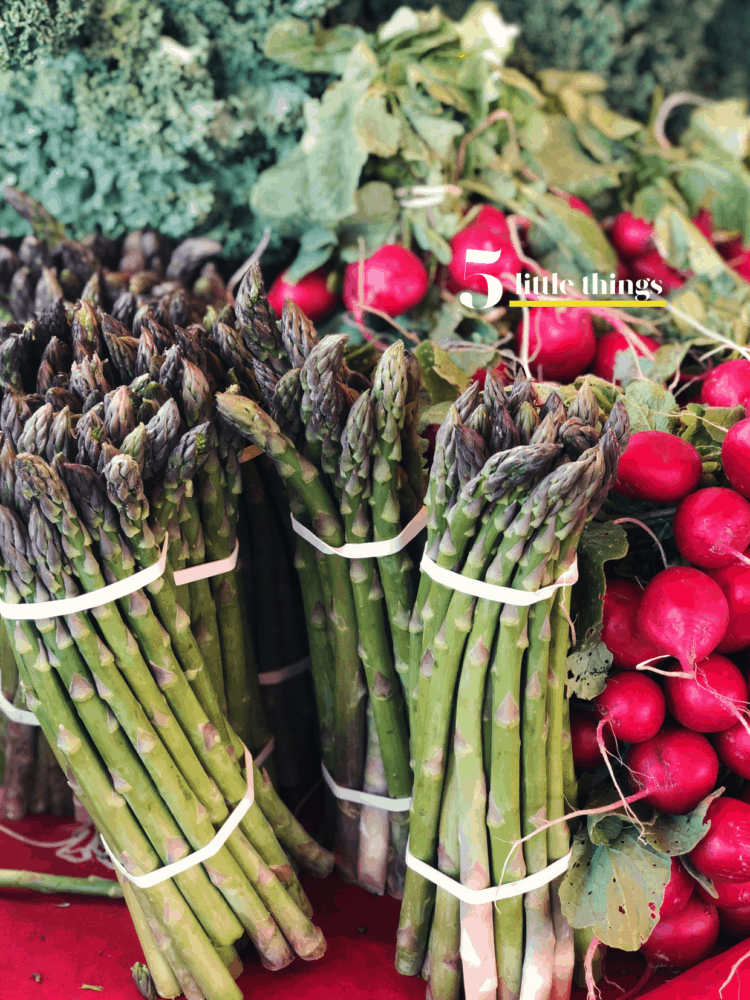 Five Little Things
It's almost the long weekend, are you ready for Memorial Day? I think cilantro-sriracha turkey burgers will be on the menu, but we may have to make some ribs while the grill is doing its thing! If you're looking for more Memorial Day weekend recipes, here are some to get you started.
And without further ado, here are five little things I loved this week:
1. Green Market Finds
This week's farmer's market was bursting with more greens! From fava beans to asparagus, and of course, all the leafy greens. I also had my first taste of nectarines and peaches, though, admittedly, it's still a bit early. I'm thinking of all the good things we can make with asparagus, like Fettucine with Creamy Spinach Sauce, Asparagus and Peas and Asparagus, Ham and Kale Frittata.
2. Lobster
I meant to share this with you last week! The folks at B.R. Cohn graciously invited us to their annual Lobster Feed, and what fun! Imagine a warm night in Sonoma, bib tied around your neck, the table covered in lobster, corn, artichokes and sausage, and between cracking lobster, you take sips of wine to wash it all down. So much fun — if you're ever in town when they have their lobster feed, I highly recommend it!
All this lobster talk reminded me how I want to make my lobster cobb salad again! Along with a bowl of Lobster Corn Chowder. And if you're looking for basic tips, on how to boil lobster, I have you covered.
3. Disney Treats
Whenever we visit a Disneyland park, we're all about finding unique treats. I was so disappointed when I couldn't find a Mickey macaron when we were at Disneyland Paris a few months ago! But never mind, have you heard of the newest Disney sweet treats? My kids (and I) are so excited about taro tea slush!
4. Scratch and Sniff Stamps
The U.S. Postal service will be releasing scratch-and-sniff stamps! Where were these when I was a kid?
5. Royal Bad Lip Reading
Just when I thought the Royal Wedding was entertaining enough, we have this Bad Lip Reading to bring some chuckles to the beautiful day!
Have a wonderful Memorial Day weekend, everyone!