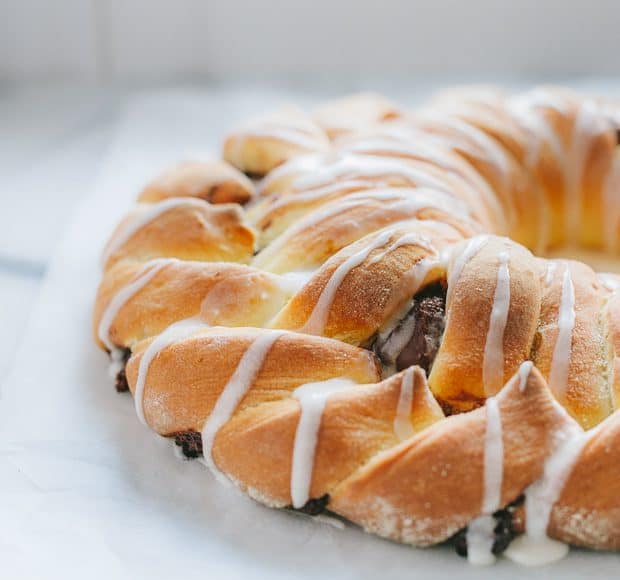 Braided Nutella Bread + a 4 Year Blog Anniversary
Filled with chocolate hazelnut spread, this loaf of Nutella Braided Bread (drizzled with a sugar glaze) is surprisingly simple to make.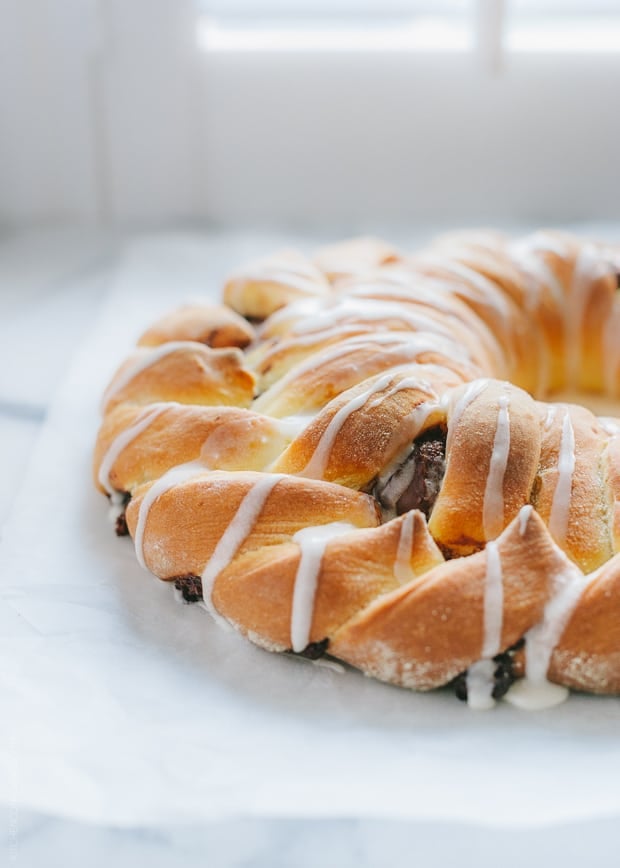 Braided Nutella Bread + a 4 Year Blog Anniversary
Filled with chocolate hazelnut spread, this loaf of Braided Nutella Bread is easier than it looks, and is a special recipe to celebrate Kitchen Confidante's 4th Blog Anniversary.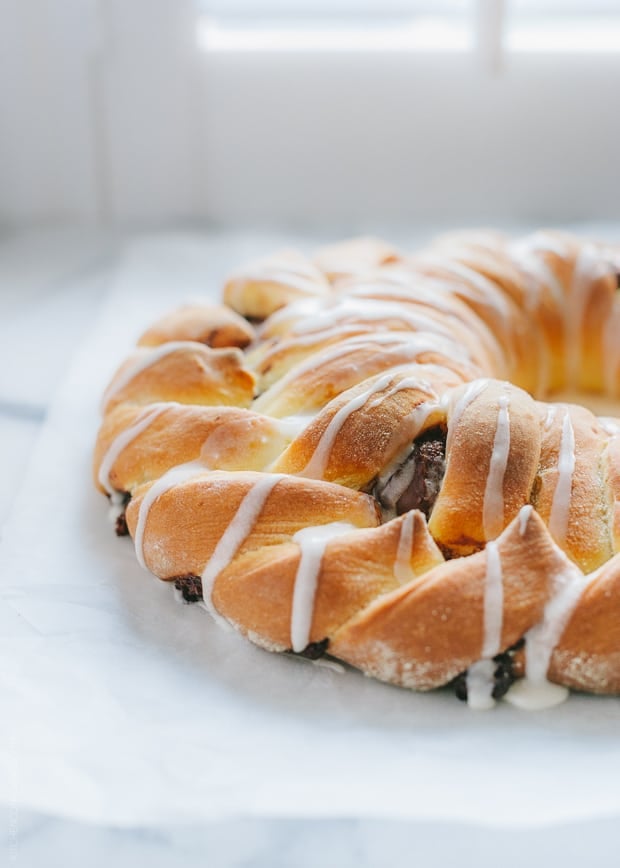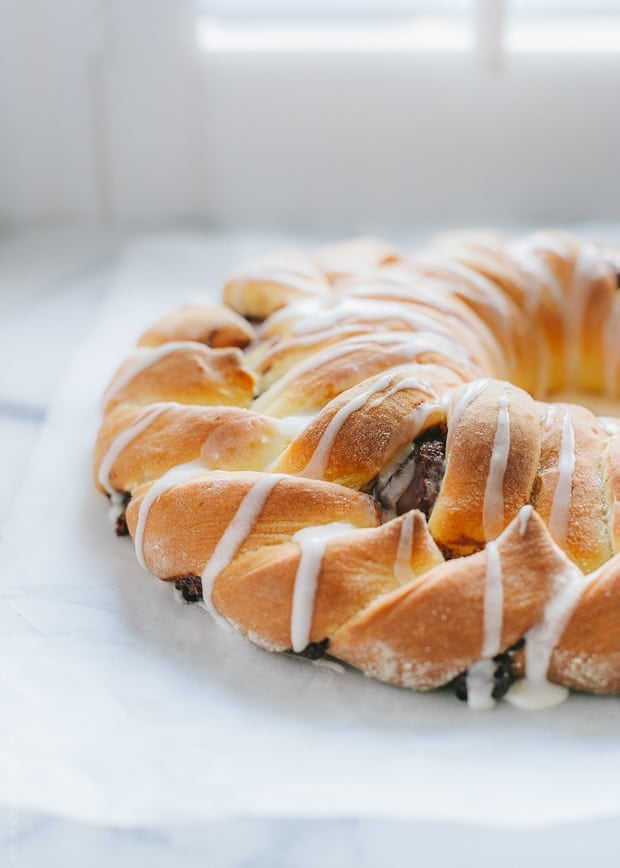 A lot can happen in four years. I look at my children and see it plainly: in the span of four years, my daughter entered first grade and will emerge fifth to transition to middle school (middle school! ), while my son, who was a preschooler at this time four years ago, is now a second grader tackling chapter books and tearing through sneakers like the Incredible Hulk. There have been weddings. And there have been deaths. My husband survived graduate school and transitioned to a new firm. And there have been adventures.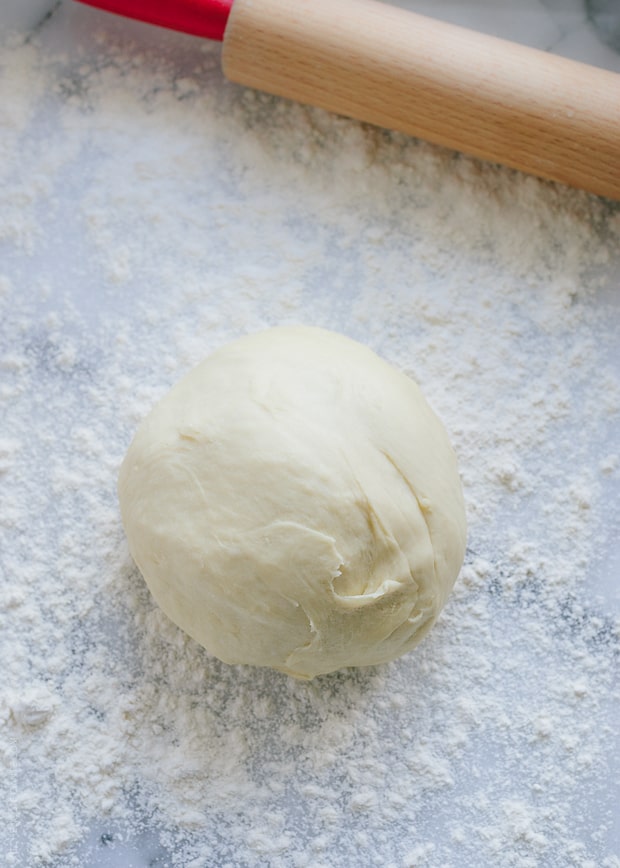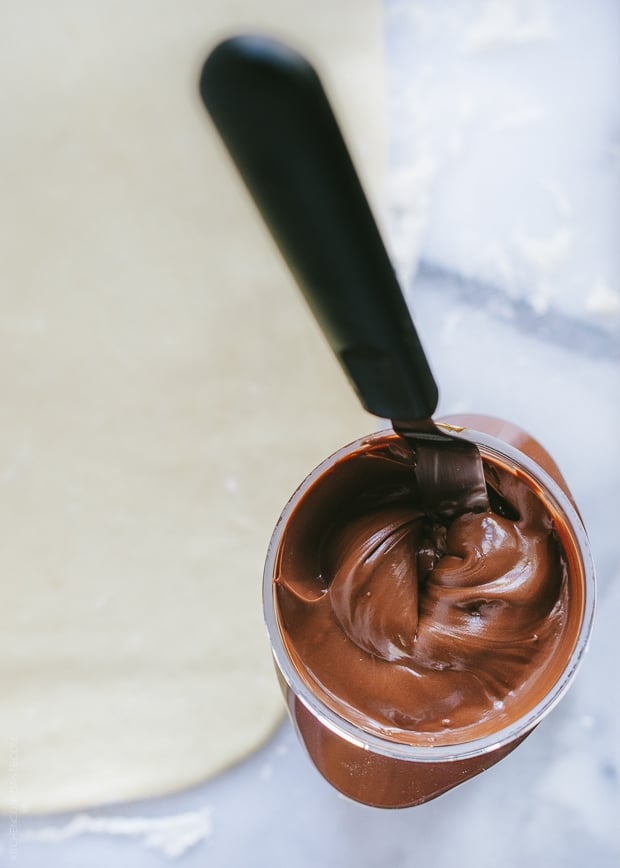 This blog has been one of those adventures. I published my first post four years ago, and when I look back, my desire was nothing more than to share what I thought was worthy of my time in the kitchen. I didn't know exactly which direction a food blog would take me, and there have been many twists and turns along the way. All I know is that I just had the urge to keep going.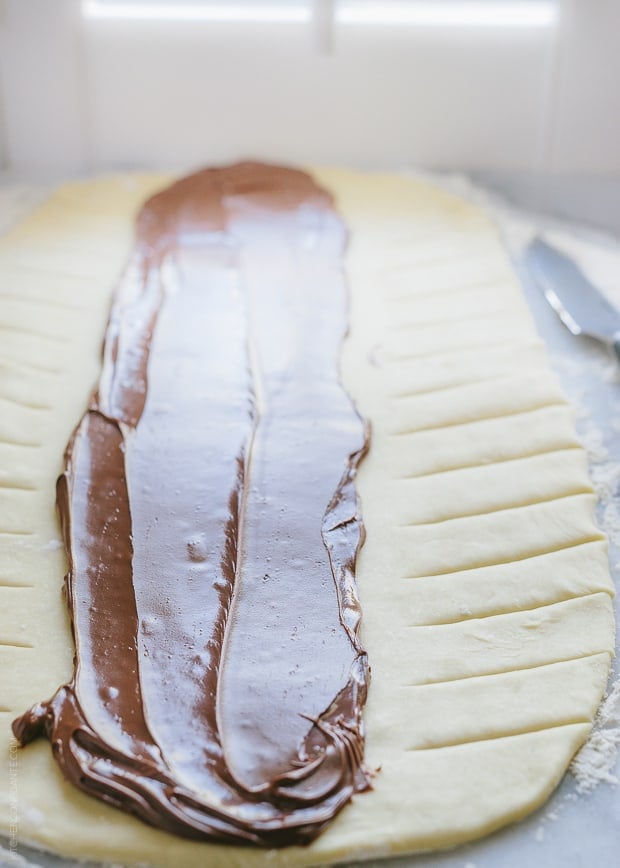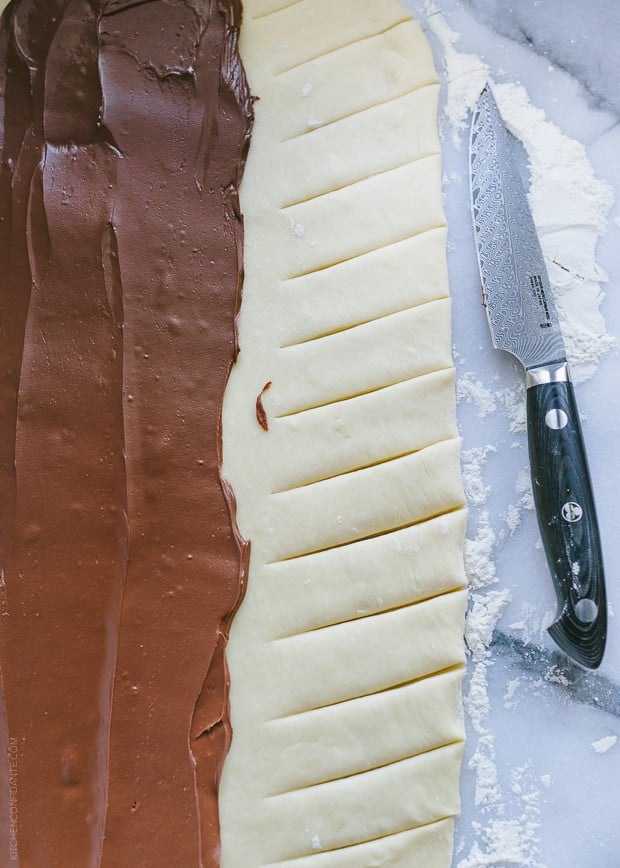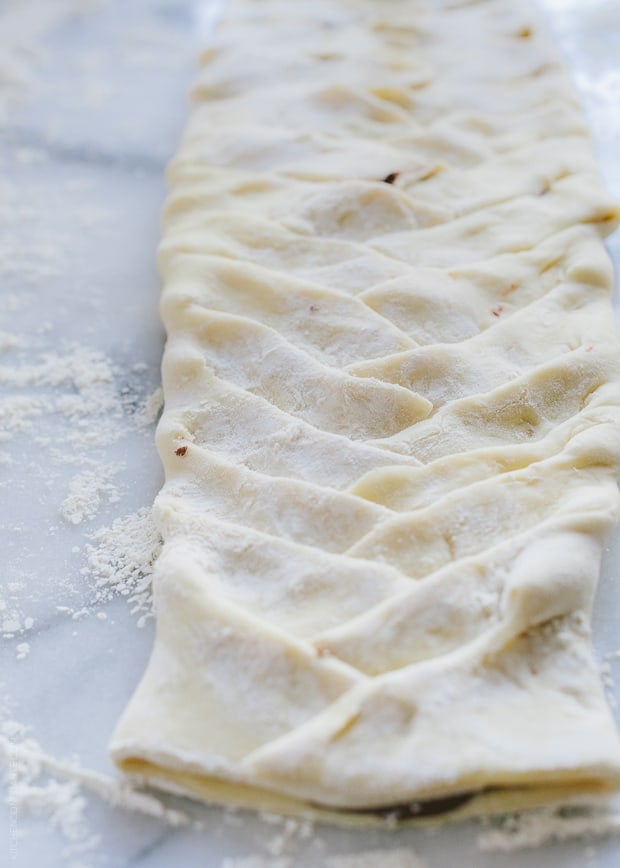 One post grew to 542, and scattered between the recipes, there have been visits to farms, conferences, and even a crazy competition. There were loads of picture taking, and boy, have I learned a ton. For a while, I even branched out into portraiture, until I returned to my first love of food. And perhaps the most important, there were people. I have met so many wonderful people, and friendships have been created and blossomed because of this thing called blogging.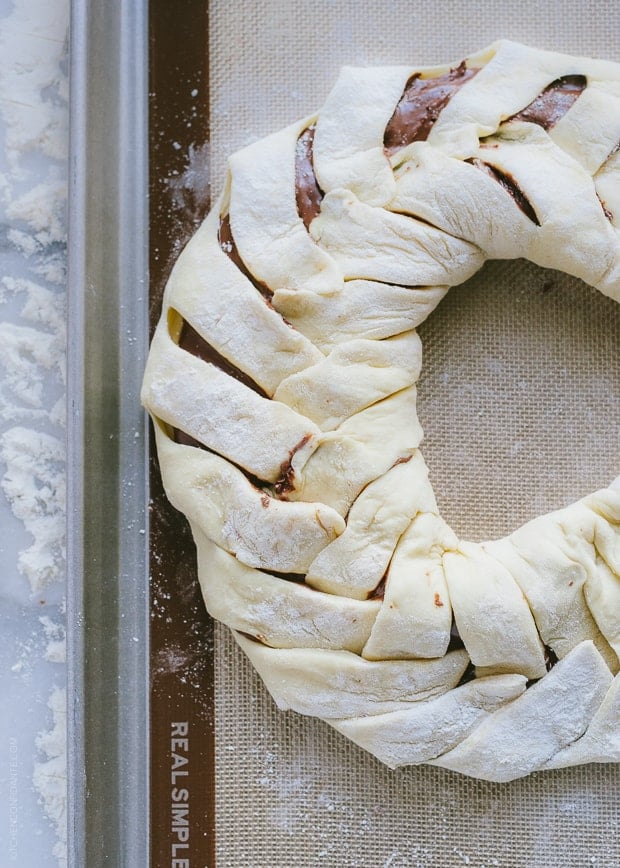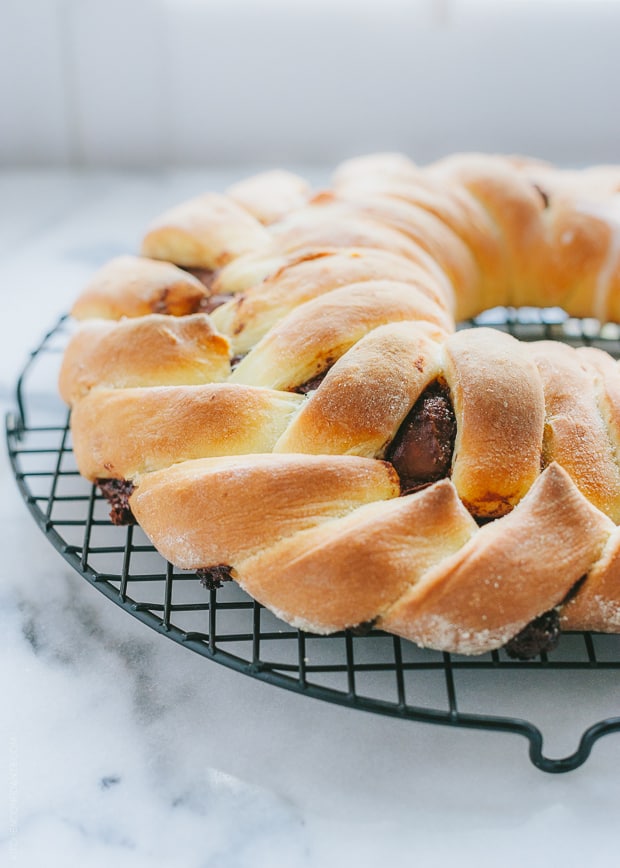 I have gone from shooing aside my hard work on this blog to actually calling it a job…that I love. How many people can say that they created something out of nothing, and work on what they enjoy every day? I'm finally able to admit that out loud.
All this would not have been possible had it not been for you. Yes you, reading these words I type, you who take the time to cook the recipes, you who leave me a comment (that I always love to read), you who have joined me in all those various forms of social media. I must thank you. So, so much. For everything.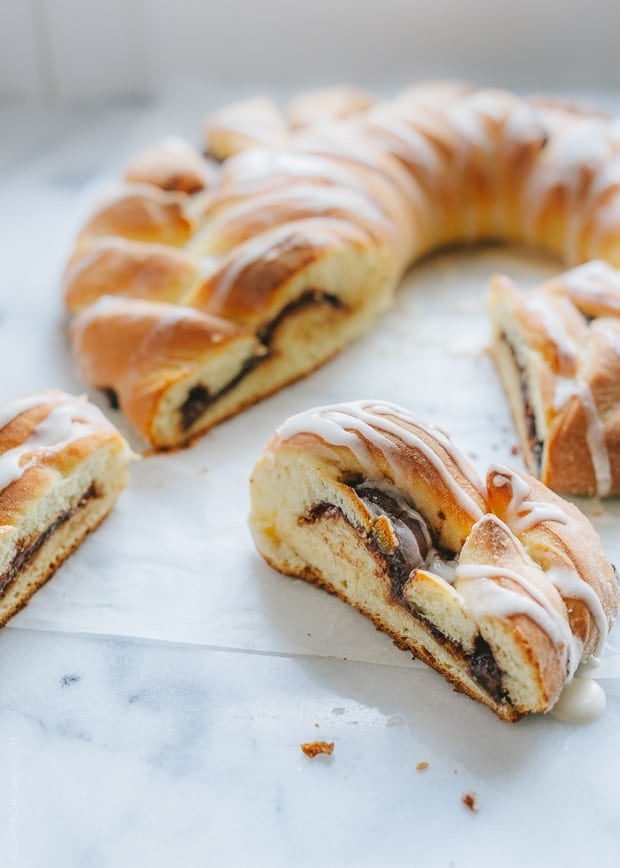 Creating something out of nothing. There's a magic there, and when we cook, it happens every day. To celebrate this blog anniversary, I knew I wanted to share something sweet, but I wasn't quite ready to head into baking cakes yet. So I started with a ball of dough. And a jar of chocolate hazelnut heaven. And it became this Braided Nutella Bread.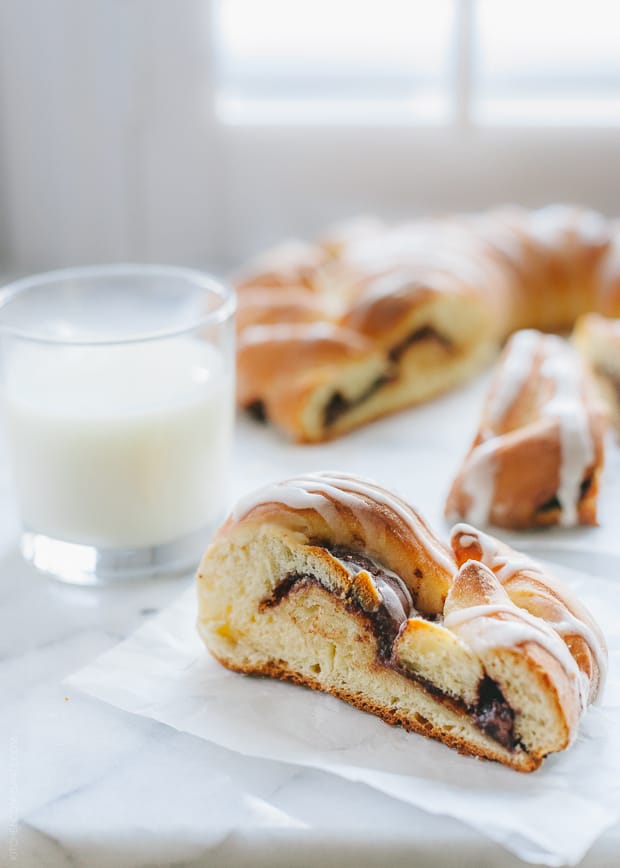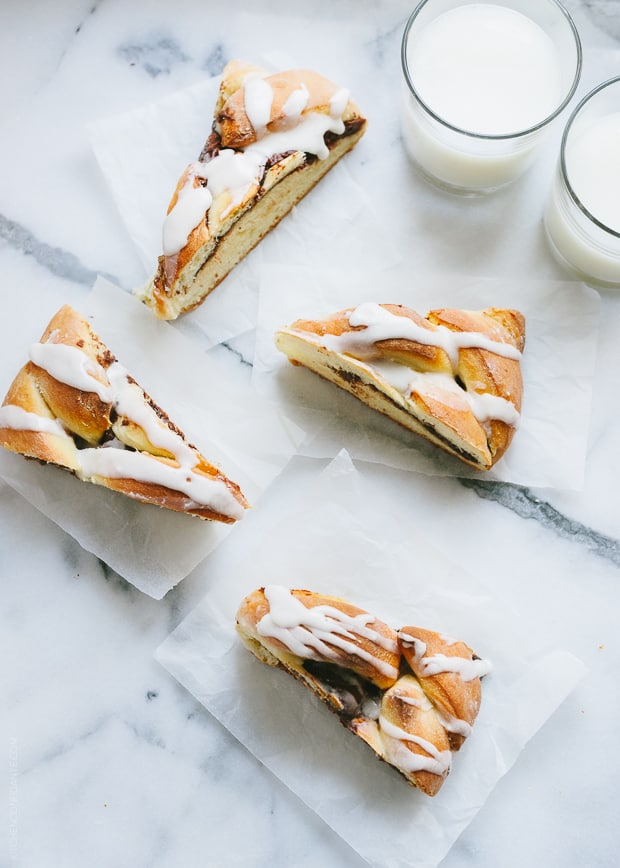 It looks tricky, but it's really not. It just takes a little time, and some love. Just like anything we start in life.
How to Make Braided Nutella Bread
Braided Nutella Bread begins with a simple yeasted dough. The dough is rolled into a long rectangle and Nutella is spread down the center third. To braid the dough, diagonal strips are cut on either side of the rectangle and then folded across the Nutella center, alternating strips and covering the filling. The finished braid can even be shaped into a ring if you like.
After allowing the finished loaf to rise, it is then baked, cooled, and drizzled with a sugar glaze.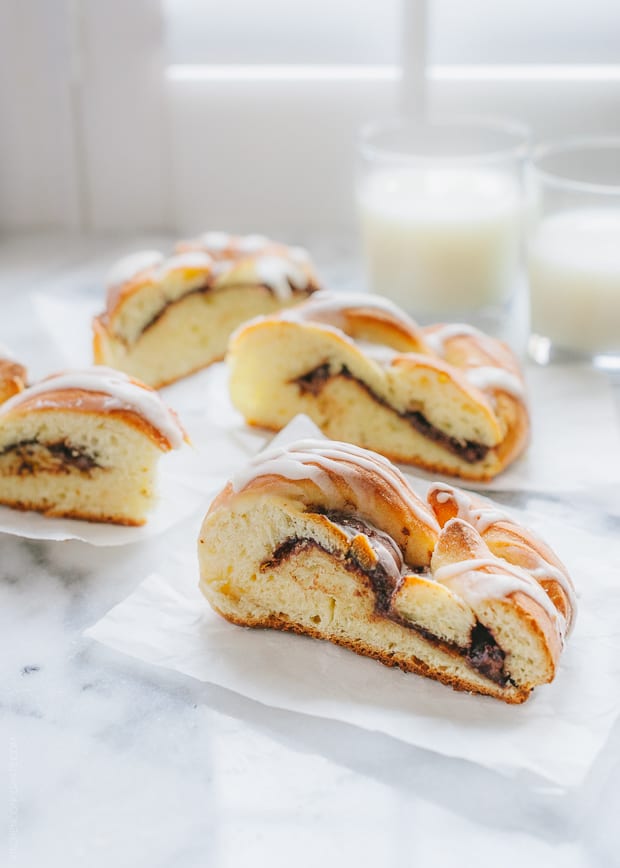 Try These Other Nutella Recipes
Nutella Swirl Brownies
Nutella Greek Yogurt Fillo Cups
Coconut Banana Bread with Nutella
Nutella Berry Filled Waffle Cookies (Pizzelle)
Nutella Filled Mini Doughnuts
Cherry Nutella Scones
Braided Nutella Bread
Filled with chocolate hazelnut spread, this loaf of braided bread is actually quite simple to make. If you love Nutella (who doesn't?) and you love bread, this is for you.
Ingredients
For the Bread
2 3/4

cups

all purpose flour

2

tablespoons

granulated sugar

1/2

teaspoons

salt

1

package active yeast

1/2

cup

buttermilk

1/4

cup

water

1/2

cup

unsalted butter

1

large egg

room temperature

1

cup

Nutella

or similar chocolate hazelnut spread

Sugar Glaze

below
For the Sugar Glaze
1

cup

confectioners' sugar

1

tablespoon

melted butter

1/2

teaspoon

vanilla

2

tablespoons

milk
Instructions
Make the Braided Nutella Bread:
In the bowl of an electric mixer, whisk together 1 cup of flour with the sugar, salt and yeast. Set aside.

Combine the buttermilk, water, and butter in a small saucepan and heat over low heat, until the liquids register about 125° F (the butter may not melt all the way). Add the liquids to the flour mixture and beat for 2 minutes on medium speed. Add the egg and 1/2 cup of flour and beat for another 2 minutes on high speed. Stir in the remaining flour (add gradually, you may or may not need all) until it comes together into a dough, do not over mix. Cover with a kitchen towel and let it rest for 20 minutes.

Drop the dough onto a well floured board and give it a few quick kneads, then roll it into a rectangle measuring about 10"x18". Visualize the dough in thirds running the length of the dough and spread the Nutella in the center third. Cut 1" strips at a diagonal on either side, up to 1/2" close to the filling. Starting at the top, braid the bread, alternating the strips to the center and covering the filling.

If you wish, you could bake the loaf as is, or you can create a ring. Carefully transfer the braided dough onto a baking sheet lined with parchment paper or a silicone mat. To create a ring, join the two ends together, pinching the dough together and stretching the dough slightly to create a circle. Lightly spray or brush a piece of parchment paper with baking spray (I used coconut oil) and cover the dough, oiled side touching the dough. Cover the entire baking sheet with plastic wrap and chill in the refrigerator for at least 2 hours (or overnight).

Preheat the oven to 375° F. Let the dough rest at room temperature for 10 minutes before baking. Bake for 25-30 minutes, or until golden brown.
Make the Sugar Glaze:
Whisk together the confectioner's sugar, butter, vanilla and milk in a small bowl.

When the bread is golden, remove from the oven and let it cool on a wire rack. Drizzle with the sugar glaze. Best served when warm.
Notes
Adapted from Chocolate-Filled Braid, Hershey's Chocolate Treasury, Hershey Foods Corporation (Western Publishing Company, 1984).
Nutrition
Calories:
564
kcal
|
Carbohydrates:
75
g
|
Protein:
8
g
|
Fat:
26
g
|
Saturated Fat:
19
g
|
Cholesterol:
57
mg
|
Sodium:
202
mg
|
Potassium:
231
mg
|
Fiber:
3
g
|
Sugar:
39
g
|
Vitamin A:
453
IU
|
Calcium:
75
mg
|
Iron:
4
mg