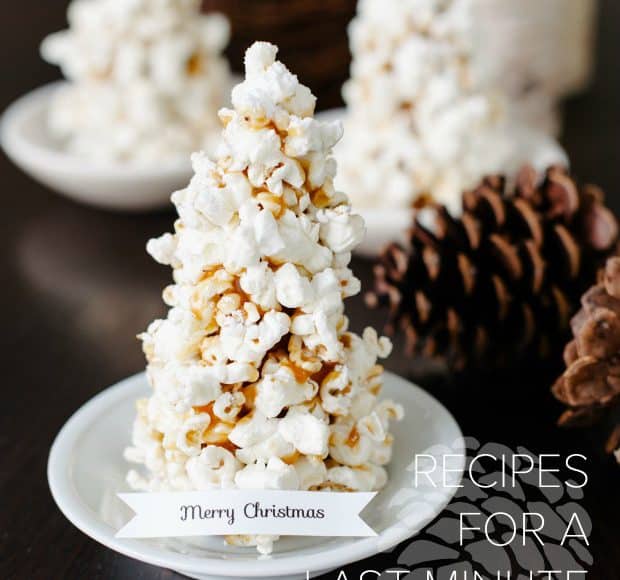 Recipes for a Last-Minute Holiday
Each year, I promise myself that I am going to get a head start on the holidays. This internal conversation happens around October – this is when I start to set goals to get that holiday picture snapped, Christmas cards ordered, presents wrapped, and holiday…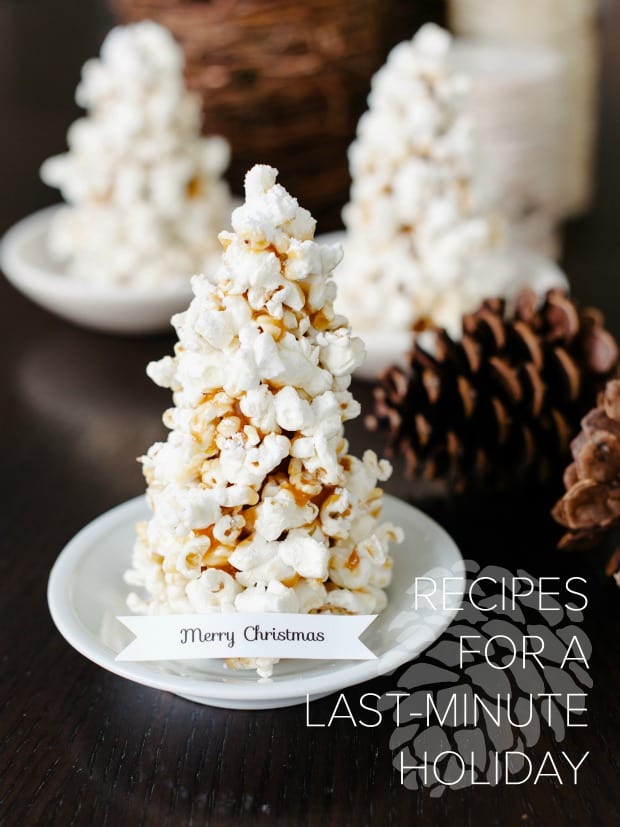 Recipes for a Last-Minute Holiday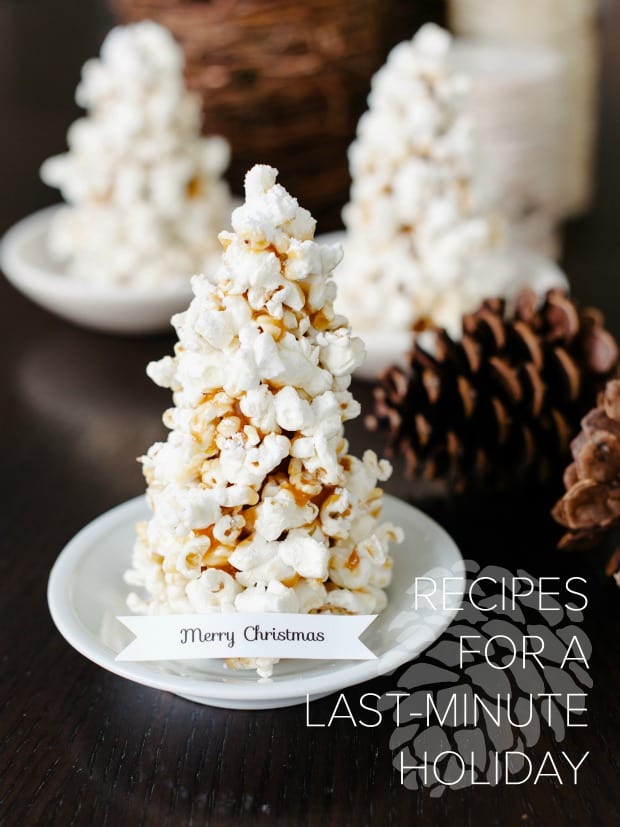 Each year, I promise myself that I am going to get a head start on the holidays. This internal conversation happens around October – this is when I start to set goals to get that holiday picture snapped, Christmas cards ordered, presents wrapped, and holiday baking done. They're not lofty goals by any means, but inevitably, the days fly by, and before I know it, I find myself scrambling to pull together a last-minute holiday.
Please tell me I'm not alone!
If you're like me, you look to family favorites for holiday inspiration, but sometimes you need some ideas to push through those final days. Here are some recipes for a last-minute holiday — whether you are looking for homemade, edible gifts, celebration food, or simple recipes when you are all tangled in gift ribbon but still need something nourishing to eat.
Edible Gift Giving
Many of these recipes are favorites from friends and family – each one bringing memories to mind when I make them.
Baked Caramel Corn
Fresh Cranberry Tea Cakes
Pizzelle
Cranberry Nut Butterhorns
Spanish Coffee Cake
Dark Chocolate Peppermint Kahlúa Fudge
Apple Pecan Loaf Cake
Holiday Breakfast
Coconut Hazelnut Eggnog French Toast
Banana Bread French Toast
Baked Buttermilk French Toast with Oat Streusel
Gingerbread Belgian Waffles
Savory Sourdough Bread Pudding
Baked Eggs with Cheesy Pancetta Biscuits
Holiday Sweets
Eggnog Mousse
Lemon Spritz Cookies
Coffee Budino
Santa Treats + Free Holiday Printables
Coconut Cookies + Free Holiday Printables
The Holiday Table
Popcorn Christmas Tree Place Cards DIY
Cranberry Wreath Place Cards DIY
Holiday Tablescape: Understated Elegance
The Holiday Feast
Wasabi Crusted Prime Rib
Lobster Corn Chowder
Roasted Mushroom and Cauliflower Soup
Cranberry Balsamic Crusted Chateaubriand
Cranberry Walnut Kale Salad with Fresh Cranberry Vinaigrette
Roasted Butternut Squash Winter Salad with Kale, Farro and Cranberry Dressing
Quinoa Salad with Roasted Red Beets, Oranges and Pomegranate
Sweet Potato and Kale Coconut Curry Soup
Holiday Toasts
Mulled Wine
Lemongrass & Blood Orange Wine Spritzer
Sparkling Mango Sorbet Floats
Coconut Hazelnut Eggnog
Meals for the Holiday Rush
Mechado Filipino Beef Stew
Faux Pho
Chicken Chili
Steamed Clams and Mussels in Coconut Curry Broth
Chicken and Herb Spaetzle Soup
For more Holiday Inspiration, follow me on Pinterest!
Deck the Halls
Follow Liren Baker | Kitchen Confidante's board Deck the Halls on Pinterest.
Holiday Entertaining
Follow Liren Baker | Kitchen Confidante's board Holiday Entertaining on Pinterest.
Christmas Cookies and Treats
Follow Liren Baker | Kitchen Confidante's board Christmas Cookies & Treats on Pinterest.